While a handful of fairs have been canceled, Paris's Maison&Objet—the premier European design fair of the season—is still very much on, with new dates set for March 24 to 28. What will you discover if you book the flight? BOH caught up with Maison&Objet's managing director, Philippe Brocart, for an inside look at what's on deck for the fair's upcoming 2022 edition.
Let's start with the question that's on everyone's mind: Is Maison&Objet definitely happening this year?
Yes, for sure. We have more than 1,600 exhibitors on our list. When we held the show in September, the feedback from the brands exhibiting was that it was very good to get business done. We had fewer attendees and exhibitors then, so we were able to test [our ability to] control the space. We're quite confident in that as we look ahead at the show. In France, 90 percent of the population is vaccinated, and we know how to control the entrance in the fair, so there's no reason not to organize the fair today.
A lot of people are concerned about the rise of the omicron variant. Can you talk about the precautions you're taking to make Maison&Objet safe for visitors?
You can only enter the fair if you have proof of vaccination or a negative test. If your health pass is not valid, we have test sites on the fairgrounds that will give you results within 10 minutes. Also, masks are mandatory on the fairgrounds, and guests are encouraged to take care to socially distance, especially when they go to a restaurant for lunch. It's the same process that we had in September, and it works very well.
Do you foresee travel restrictions from the French government playing a role in the event?
There are no restrictions at this time, except for what was announced [last week] for the United Kingdom, but it's just for a few days, and they will review the situation at the beginning of January. For the other countries across Europe and the United States, for example, there is no restriction at this time from the government.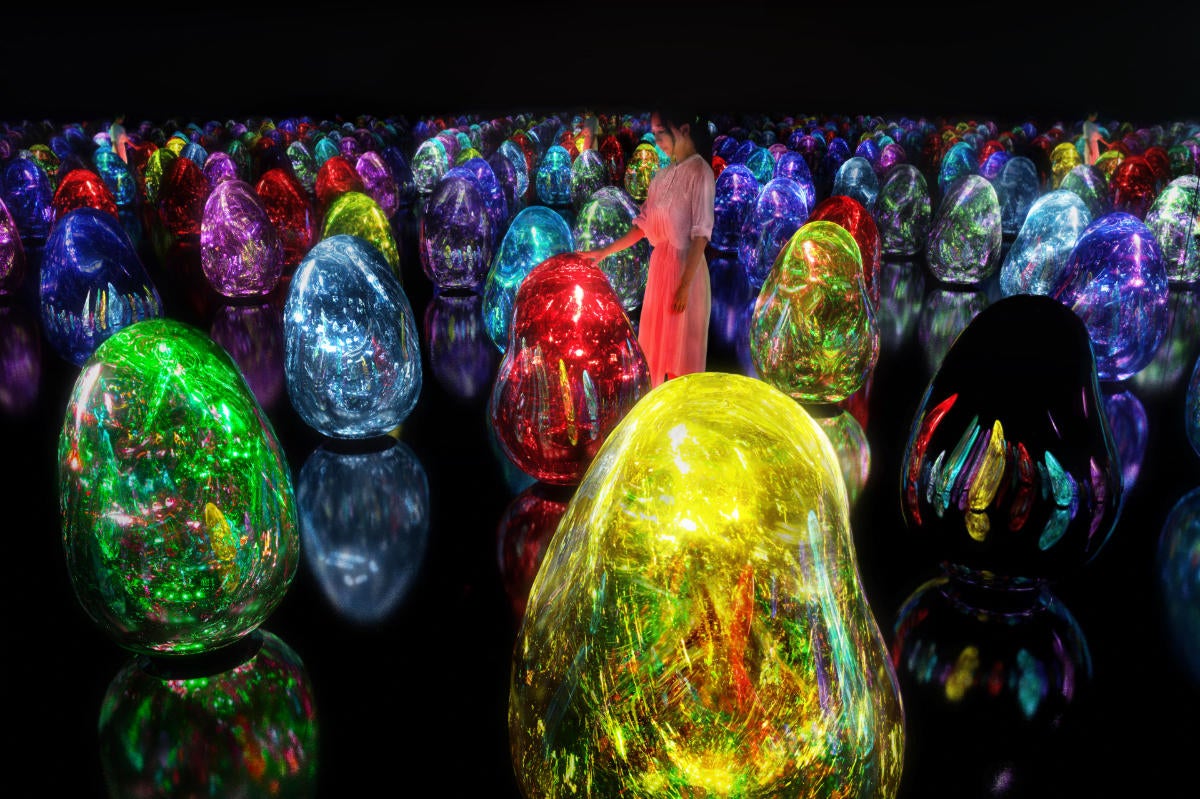 What can attendees look forward to?
There are so many events and initiatives that we put in place. We have the area for the Rising Talent Awards recipients, which are coming from Japan this year, and we will [be celebrating] the Designer of the Year—a famous French architect named Franklin Azzi, who will design a space at the fair. We also wanted to have immersive experiences, which is why we will have an impressive installation from the international art collective TeamLab.
We also asked three interior designers and architects to design cafes and restaurants in the fair, because we want our buyers and visitors to have a good experience—to be able to relax and have good food in a nice place. One cafe, called Beach Club, will be created by the French designer Tristan Auer in partnership with the acclaimed tea brand Mariages Frères. La Cuillère, which focuses on soup, will be designed by Daniel Rozensztroch and Paola Navone; the space will showcase Rozensztroch's collection of spoons from around the world. And the third, the 1970s-inspired Uchronia Café, will be designed by a young architect named Julien Sebban who does a lot of restaurants in Paris, and it will feature Instagram star and chef Julien Sebbag.
The idea is that maybe it is tough to get to the fair, but we want to give our buyers a reason to remember why they came back to fairs: It was a good experience. It was fun. And of course, it's also going to be business-oriented. Especially now that most of the German fairs are canceled, it will be a good opportunity to discover new brands and collections.
Since so many events have been canceled or scaled back over the past two years, there must be a desire to make January's event pop. What are you hearing from brands and designers about their hopes for the show?
Exhibitors that are still with us need the fair to show their new collections and meet new customers, and they are clearly fed up with the digital presentation. And it's exactly the same for the buyers. The interior designers want to touch the product and talk with real people. That's the reason shows that are well-organized are quite successful today—you've got brands and buyers that really need to meet.
How will January's event compare to pre-pandemic shows?
There will be fewer brands, generally—before COVID, we typically had around 2,500 exhibitors at the fair, and in March, we will have around 1,600, so it's not the same size. But even in September, when we had about 1,300 brands at the fair, it still looked like Maison&Objet, you know? And all of the sectors are represented—it's not like there's no furniture or there's no lighting. A lot of buyers in September told us that the smaller size actually presented an opportunity to discover new brands.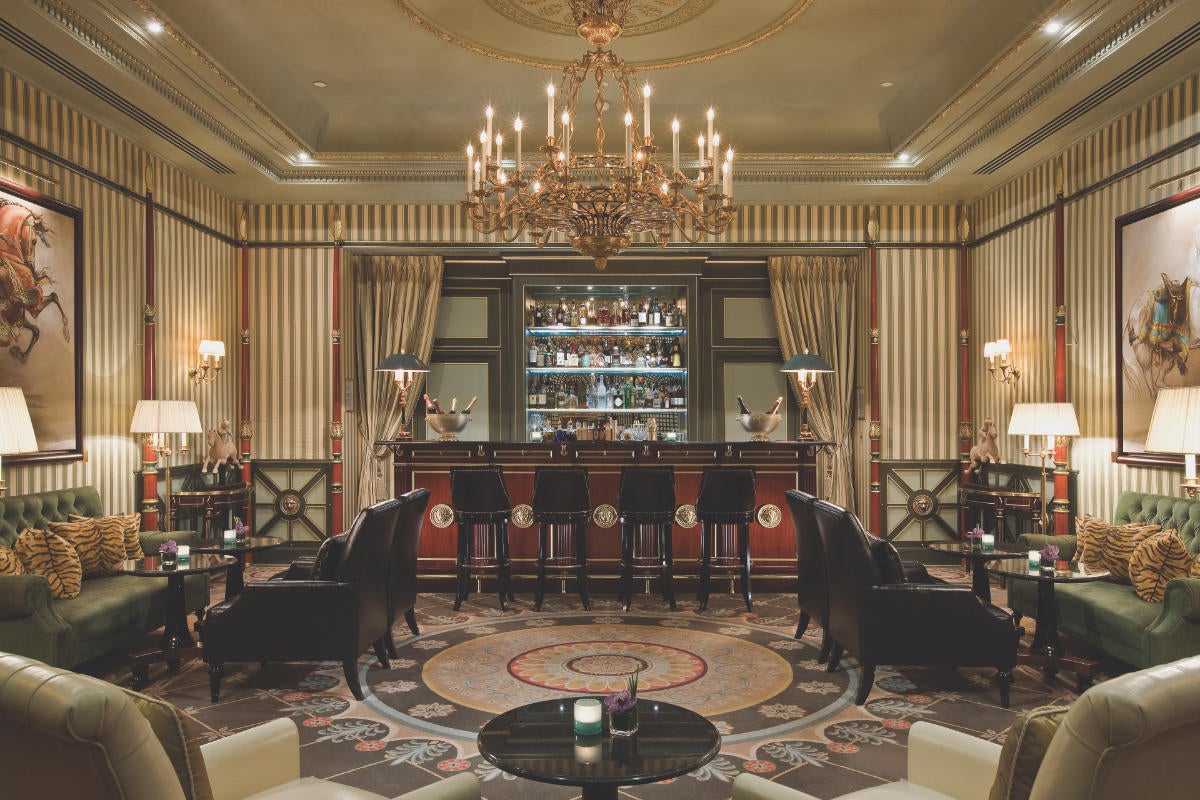 For American visitors, just being in Paris is a big part of attending the fair. I'm wondering if you could share a little bit about what the mood on the street is, and what visitors can expect from their favorite restaurants and attractions.
What's happening in the city is very important, and not only for the Americans! For this March session, we will have a new initiative called Maison&Objet in the City. We gathered about 60 showrooms—a mix of brand spaces and the galleries of interior designers who also have furniture and lighting collections—and people can leave the fair at 5 o'clock and go into the city to experience these spaces. These are special trade-only experiences, so they are not open to the public.
In Paris, we also have a lot of new and interesting hotels opening, like the long-awaited La Samaritaine, a luxury department store owned by LVMH that includes the 5-star hotel Cheval Blanc. The first Hotel Bulgari also recently opened its doors in Paris, as did Hôtel Madame Rêve, housed in a former post office on Rue du Louvre. There are a lot of new restaurants as well: Mimosa, which was designed by Dorothée Delaye for Hôtel de la Marine in a beautiful renovated historical landmark, or Forest, a restaurant from chef Julien Sebbag in the Palais de Tokyo. In terms of culture, there are a lot of exhibitions—for example, the Pinault Foundation opened a few months ago at Bourse de Commerce, showcasing a wonderful private collection. There's a lot to see in Paris for the people we welcome to Maison&Objet.
Was there anything else you wanted to add?
Health and safety is under control—we have experience in this. We also have a lot of new events and initiatives at the fair, as well as events in the city and new locations in Paris to visit. Honestly, it's going to be incredible this time, and there are so many reasons to attend.
Maison&Objet takes place March 24–28 at Paris Nord Villepinte Exhibition Centre. For more information or to register for the show, click here. This story is a paid promotion and was created in partnership with Maison&Objet.
Homepage image: Inside a showroom featured in Maison&Objet in the City | Courtesy of Maison&Objet