Back for its ninth edition, Asia Week New York returns over March 15 to 24 with 45 curated exhibits, five auction houses and 19 international museums bringing some of the world's best Asian porcelain, jewelry, textiles, paintings, ceramics, sculptures, bronzes, prints, photographs and jades. Check out EAL's top five picks.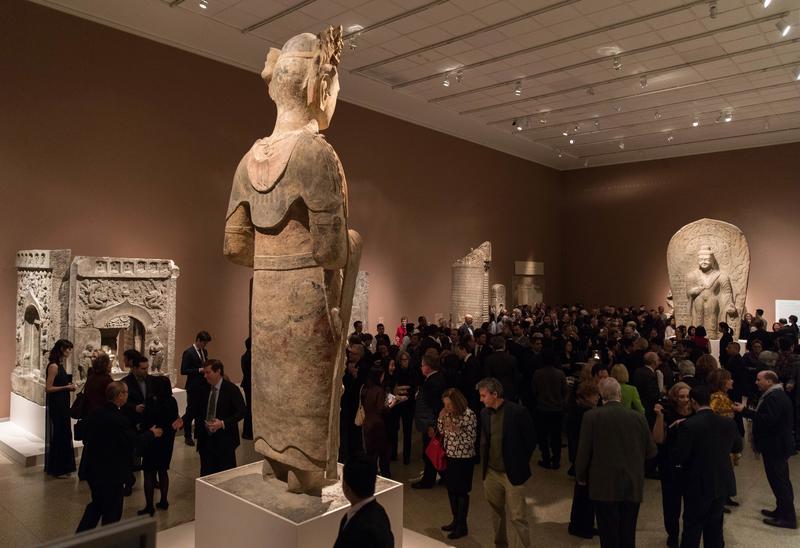 1. Opening Reception
This year, the Tibet House will host the opening reception, on Thursday, March 15. The backdrop for the event will be the "Divine Feminine: New Masterpieces from Nepal" exhibition, which is showcasing work from the Dharmapala Thangka Centre in Nepal. The work on show will focus on the significance of female icons.
2. Curated Exhibits
The galleries will curate 45 exhibits, highlighting Indian, Himalayan, Chinese, Japanese and Korean art, ranging from ancient to contemporary. The attending galleries are coming to New York from across the world, including Priestley & Ferraro of London, Gisèle Croës Arts d'Extrême-Orient of Brussels, Alexis Renard of Paris, and Giuseppe Piva of Milan, among others. Some of the pieces to be on the lookout for include a 17th-century elephant-shaped incense burner, a colorful porcelain jar by Japanese ceramist Matsuda Yuriko, and 19th-century blue-and-white ginger jars from China.
3. Days of Auctions
Bonhams, Sotheby's, Christie's, Doyle and iGavel will be holding a wide variety of sales beginning on Monday, March 19, and going through the end of the event on Saturday, March 24. Among the more than 20 auctions will be a sale focused on Chinese snuff bottles from Bonhams, multiple sales for classical Chinese painting and calligraphy from Sotheby's, and a sale of contemporary and modern art from Christie's.
4. Auction House Lectures
Sotheby's—which just made headlines for acquiring Viyet, will be hosting lectures on topics ranging from a conversation on collecting by Robert H. Blumenfield and Henry Howard-Sneyd to the narratives and traditions of Kangxi porcelain with Yibin Ni. At Bonhams, Gautama Vajracharya will focus on Nepalese art and Jeff Watt will discuss a 15th-century Tibetan bronze caster.
5. Reception at the Rubin Museum
Celebrate with cocktails and hors d'oeuvres at the Rubin Museum on Thursday, March 22, where the exhibit "The Second Buddha: Master of Time" will be on show. The exhibit, which opened early this year, highlights 41 works of art from the 13th to 20th centuries that tell the story of Indian master Padmasambhava, who is celebrated by Tibetans as "The Second Buddha."