In an April 20 sale themed "Asian, Ancient, and Ethnographic Works of Art," a Chinese cloisonné bottle vase offered by the Falls Church, Virginia–based Quinn's Auction Galleries sold for a surprising $812,500. The piece was projected to sell for $400 to $600, and, consigned by a Washington, D.C.–area family, was sold on iGavel.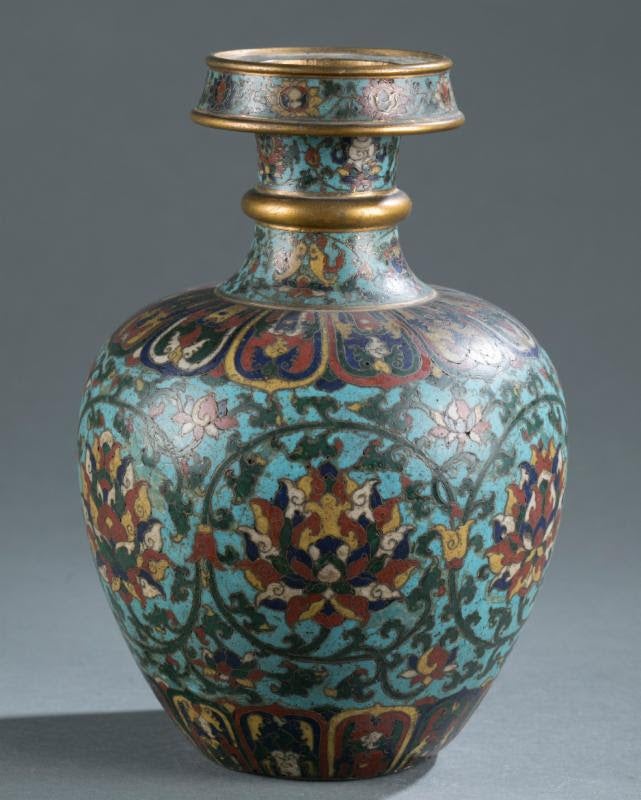 "Auction sales are often unpredictable," says iGavel founder Lark Mason. "Objects are sometimes cataloged quickly and esoteric objects can be overlooked, leading to the mystique of auctions as a potential treasure trove for diligent and seasoned experts. But these finds rarely go unnoticed on the iGavel Auctions platform and results like this example, which is a rare early Chinese cloisonné vessel that might have eluded even the most knowledgeable experts, was seen and bid upon by enough bidders to realize a strong price usually associated only with the major international art auction houses."
Other items in the sale also produced surprising results: a large Chinese bronze censer from the Qing Dynasty, for example, was estimated at $5,000 to $8,000 and earned nearly $32,500.
"Part of iGavel's success is from credibility garnered by a strong guarantee offered on each item sold, and a transparent process," says Mason. "Two weeks for bidding, condition reports that are available without asking, and published minimums or reserves are not the usual format for auction companies or auction sites."