Ninety percent of bedding purchases are made offline, noted Ariel Kaye in a podcast appearance last winter. Yet that didn't stop the lifestyle entrepreneur from founding a digitally native bedding company that would sell toxin-free, organic linens directly to consumers. Kaye's four-year-old company, Parachute, has since joined the masses, with storefronts in Portland, Oregon; Venice, California; and (as of May) New York City.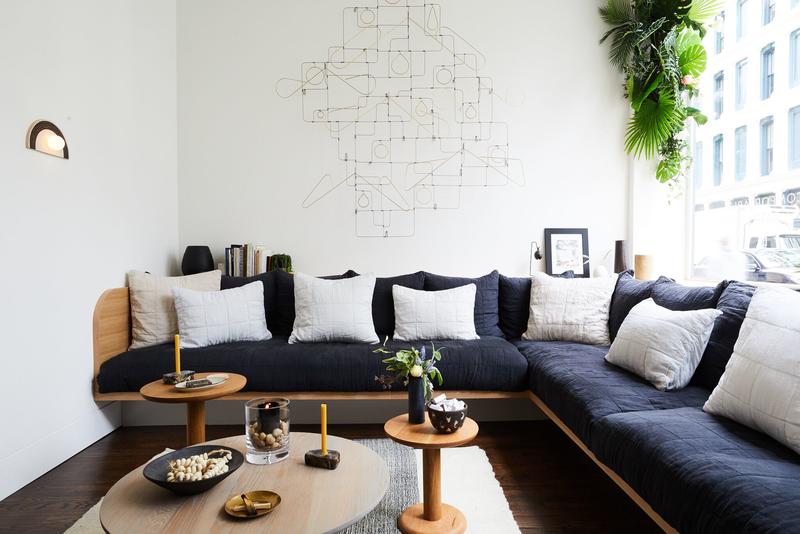 The California-based bedding manufacturer, which specializes in percale, linen and sateen sets, has since expanded to include housing essentials categories, adding bath, kitchen, baby and soon-to-launch pet offerings. "We strive to be a brand that grows with the family," Kaye told EAL in an interview last year. Each collection aligns with Parachute's minimalist style and chemical-free, quality-first ethos.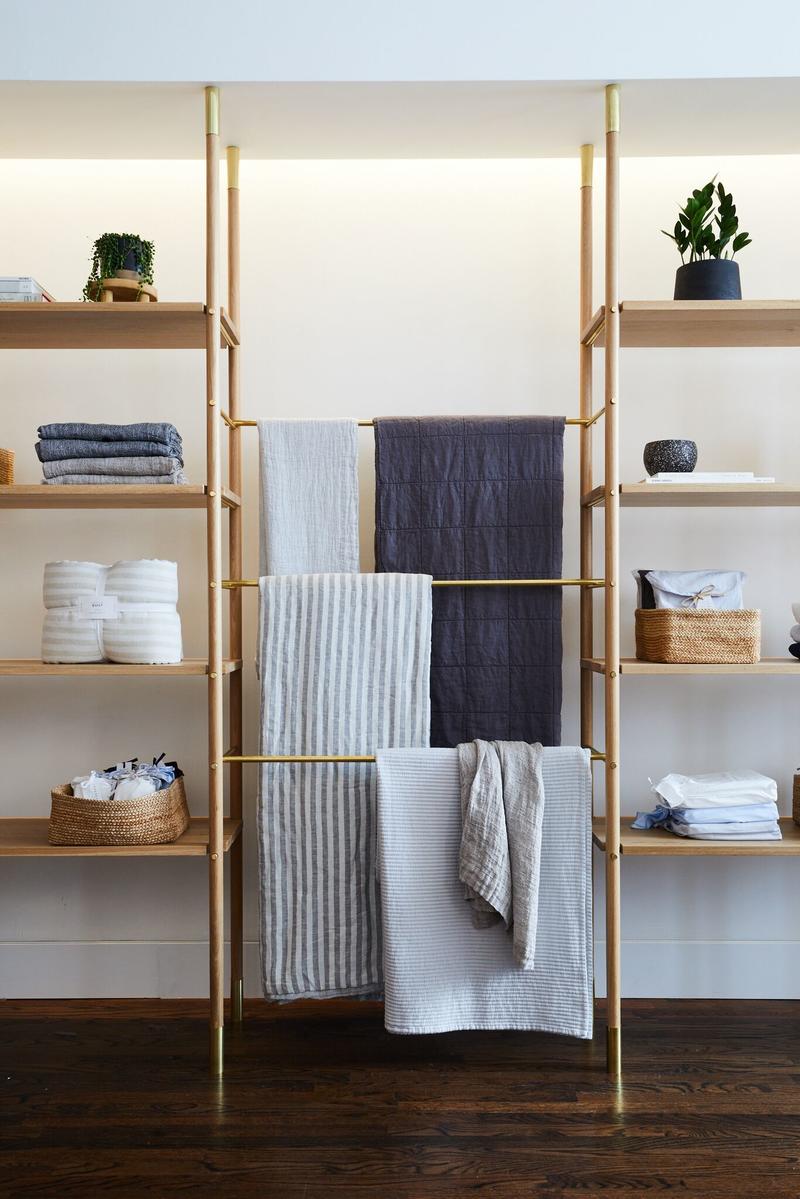 The company's recent move brings that ethos to life. Designer Jessica Helgerson worked with local artists to create the company's first New York City storefront. Nestled in SoHo, the space features custom furniture by Iron Oaks, tables by Brooklyn millworker Rooted Design & Build, brass artwork by Rodger Stevens and decorative pieces by MQuan and Pat Kim.
Aside from introducing consumers to the digital brand, the brick-and-mortar was designed to be a "gathering place concept for community and building relationships." Product lines are dispersed throughout a fully functioning kitchen, dining space, vanity area and bedroom, allowing guests to test the collections.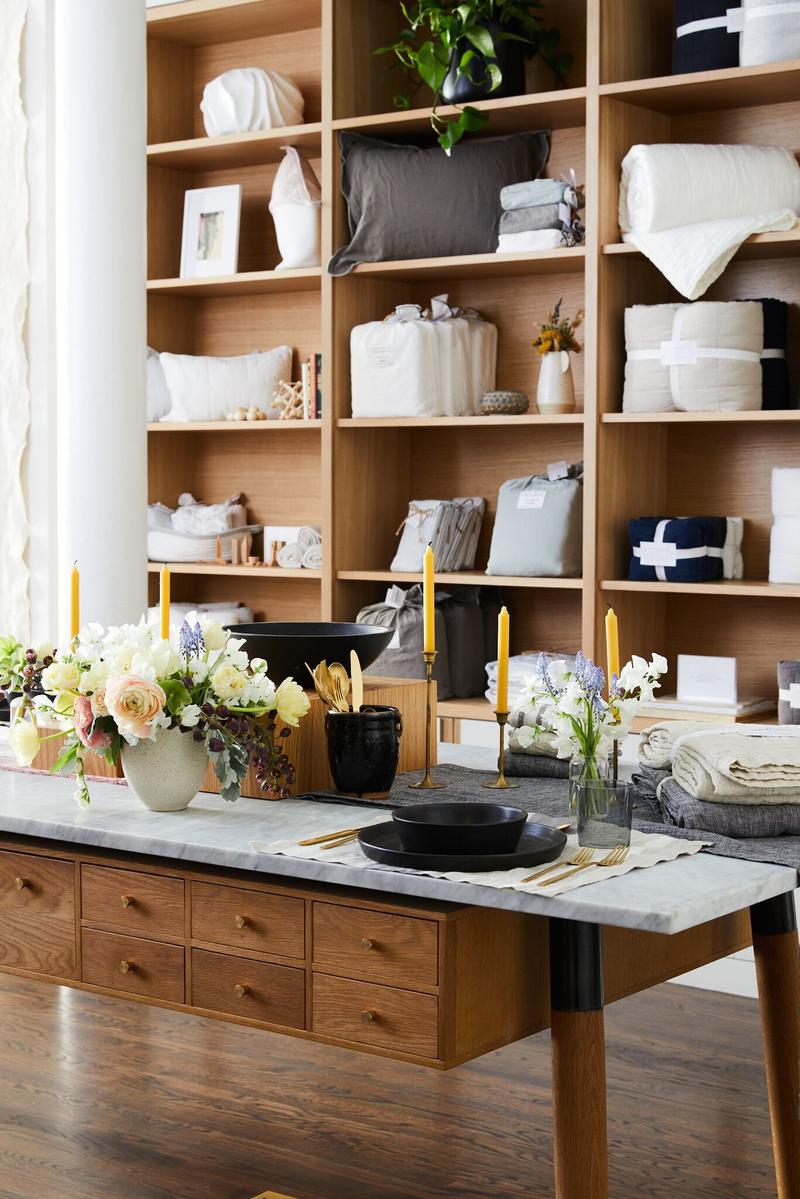 In line with its other storefronts, which host barre classes, meditation sessions and creative workshops, Parachute plans to continue its community-building offerings at the SoHo location. A speaker series, flower-arranging workshops and dinner parties are already in the works.