New York City's design community showed up in droves to the Academy Mansion on Tuesday to toast and tour the 10th-annual Holiday House NYC, benefiting The Breast Cancer Research Foundation (BCRF). Holiday House founder and breast cancer survivor Iris Dankner hosted the opening-night gala alongside honorary chair Christopher Hyland and design chair Thom Filicia.
More than 400 people attended the unveiling of the showhouse, which features the first-ever kitchen and kids' room designs to be included at the Academy Mansion showcase.
Participating designers include Robin Baron, Bjorn Bjornsson, Cynthia Spence, Vanessa DeLeon, Russell Groves, Jacqueline Hosford, Young Huh, Lucinda Loya, Sarah Magness, Anna Maria Mannarino, Kim Radovich, James Rixner, Cheryl Settino Mosher, Patrik Lönn, Sara Touijer, Bonnie Steves, John Stedila, Sara Touijer and Jaime Walters.
In honor of the 10-year anniversary, Dankner has captured the history of the showhouse's designs in the just-released tome Holiday House: Ten Years of Decorating for a Cure, with proceeds benefiting BCRF.
"We salute Iris and the design community for embracing our mission to be the end of cancer by advancing the world's most promising research," says Myra Biblowit, president and CEO of BCRF. "The extraordinary talent on display in Holiday House and the design community's commitment give us meaningful capacity to fuel progress."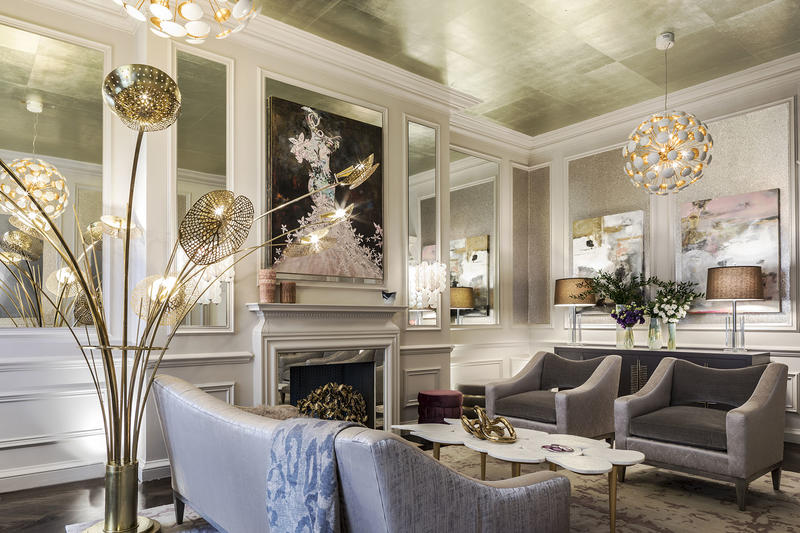 The designer showhouse will be open to the public through December 6 at the Academy Mansion (2 E. 63rd St.). To date, Holiday House has raised more than $1 million for BCRF through showhouses and other events.