In 2018, Charlie Miner, a New York–based entrepreneur, was four years into his first startup, a marketplace for independent furniture design called WorkOf, when he had the idea for his second, a procurement software called Notch. The idea for Notch came after Miner's WorkOf team was approached by real estate developers wanting to source large quantities of product for residential and commercial developments. WorkOf took on the role of procurement agent, handling the ordering, shipping and receiving of furniture and lighting, but the larger the projects became, the more complicated the operations became. "We were using a combination of Trello, Slack, Google Sheets, email, AutoCAD and the Adobe creative suite—all of these different platforms," says Miner. "I thought it would be interesting to synthesize all of this into one tool that we could use to do our job more efficiently and then open that to other people in the industry."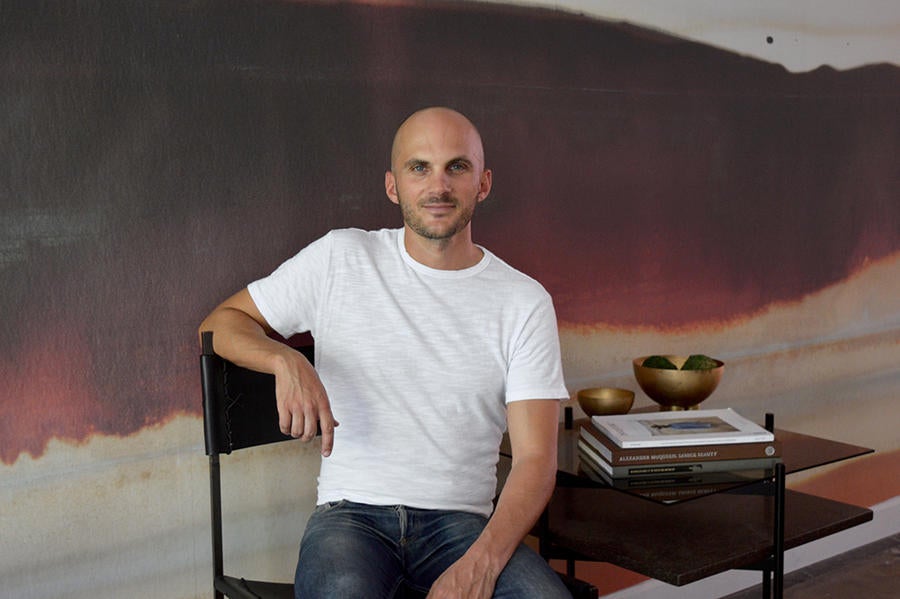 Around the same time, Miner began talking with the purchasing team at the Australian coffee chain Bluestone Lane, which had just opened a location next to WorkOf's Brooklyn showroom. "They were going through a period of growth, planning to open an additional 20 locations in two years," he says. And the only tools they were using to track furniture, fixtures or other equipment (also called FF&E) was an Excel spreadsheet and a Dropbox folder. "A cobbled-together system might work for a small company, but it wasn't going to help them grow efficiently," he adds.
The experience led him to expand his initial concept for Notch into something that could exist in the space between residential interior design platforms like Houzz Pro or StyleRow and the software that contractors use, and serve hospitality and commercial businesses with multiple locations. "If a brand is opening the same type of store over and over again, this platform can help them open those locations faster and recognize revenue sooner, but also build a database of furniture and equipment that could be easily distributed across all of those locations," says Miner. Product specification is also accessible across the company, so if, say, the paint is scuffed at one store or a barstool gets damaged, it's easy to refer to a centralized database for repairs and replacement.
Miner put together a team that began writing the code that would become Notch in 2018, going into beta with brands like Italian marketplace Eataly and a design and build firm, Built Interest, in 2019. The platform officially launched early this year and offers users a dashboard that encompasses project management elements in addition to inventory management, centralizing approvals, budgeting and sending out requests for quotes and purchase orders to vendors. Notch is sold on a subscription basis, with the price scaled to reflect the number of users. Most Notch client companies have at least five to 15 employees utilizing the platform, but it can be closer to 20, depending on the size of the brand.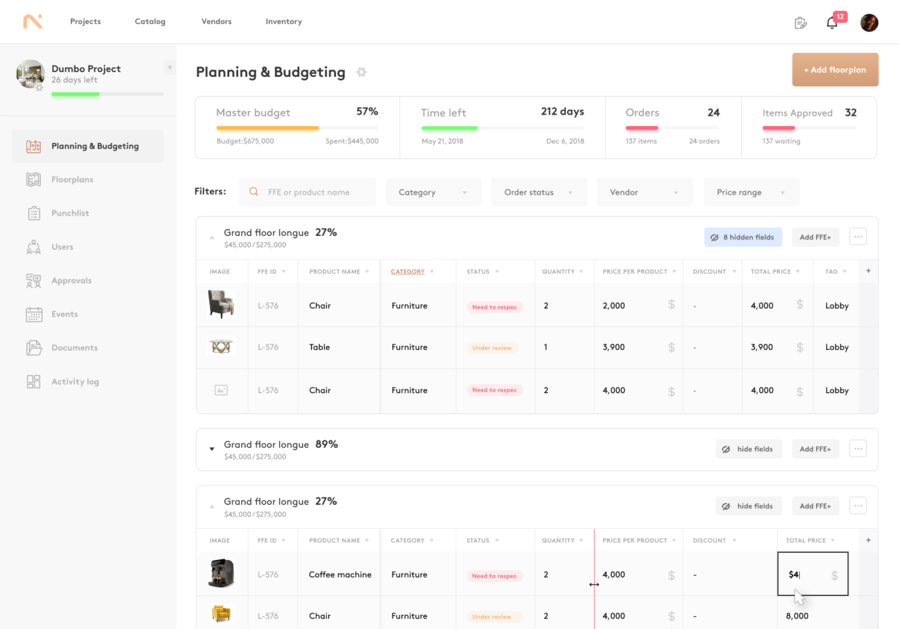 While some major companies (Miner references Coach and Verizon) have made their own in-house version of Notch, most have made do with a smattering of other programs. Miner points to WeWork as an example—and something of a cautionary tale—of a brand that wasn't on top of its procurement and product inventory. "I had conversations with the team there and they were making do with spreadsheets and shared folders of images of furniture; meanwhile, millions of dollars of furniture that wasn't tracked in any way was sitting in a warehouse," says Miner. "And they're not the only ones—they're just a more extreme example, but I've had that conversation with so many businesses. For big hospitality companies, this is a huge problem."
While Notch doesn't currently have an interface for vendors, it's a functionality that Miner is looking into adding in the future. "We think there are massive opportunities to improve efficiency in this sector of the industry," he says. "And we're just getting started with what we can do to automate a lot of these processes and let people reclaim their time."
Homepage photo: Eataly, an Italian marketplace in New York, was one of the early adopters of Notch. | Courtesy of Eataly