Last month kicked off the fall schedule for the Indiana Design Center's "Designer on Call" workshop series, where local industry professionals lead a topic-driven, one-hour seminar open to the trade and the public. The monthly program, which asks only of a donation for an Indianapolis food pantry as admission, has maintained a new crowd at the IDC.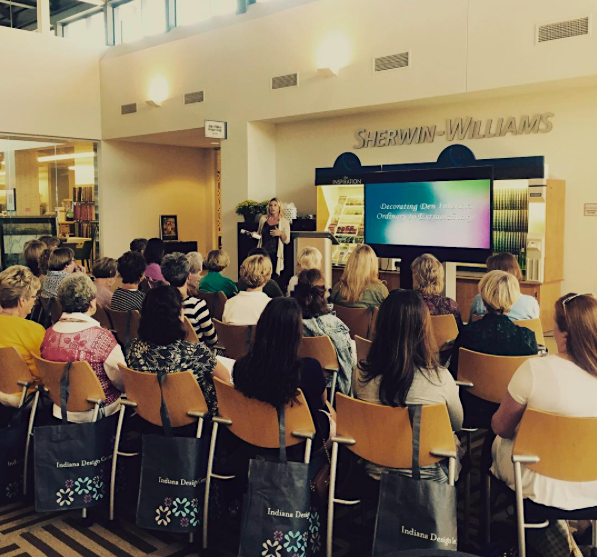 The idea behind the series was simple: On the third Tuesday of each month, an area designer or industry specialist would lead a relevant discussion. In return, members of the public would get a closer look at the design resources available at the IDC, which is a "hybrid of trade-only and open-to-the-public showrooms."
Now in its fourth year, the workshop series brings in up to 80 attendees per session. "We're proud to showcase the talent affiliated with our building," IDC marketing director Andrea Kleymeyer tells EAL. "The designers are wonderful resources for the public, and it's been a great model to show support for the design community."
The fall session has several new presenters on deck, including Jason Barth of The Premier Group, Caryn O'Sullivan of Drapery Street, Randy Sorrell of Surroundings by NatureWorks and David Jackson of David Jackson & Company. Topics span smart home applications, the need-to-knows of remodeling, and holiday tablescape design.
"The series has been a great way to form relationships and for the public to meet a designer for a project they may have," says Kleymeyer. "Our attendees are grateful for the opportunity to come in and learn from designers."