Dear Sean,
I often encounter clients who willingly end up going over budget. They take full credit for their overspending, don't blame me, and are happy working with me. My issue is that I often end up feeling like I'm being annoying and inelegant by reminding them of their budget. I feel something needs to be said so that they know they are spending more than they had budgeted, but I also want to be graceful in the moment about seizing the opportunity to spend more. (I also provide all of my clients with budget spreadsheets and updates, but not all of them read these.) What's the best way to handle this situation?
Many thanks,
Bottom Line
Dear Bottom Line,
Of course a client is allowed to change his or her mind and spend more than originally intended. But the topic of exploding production budgets is so fraught with the potential for miscommunication that even when things are going well, as they are with your clients, it's important to make sure that you are being compensated fairly when the budget changes. For me, the question is how that expansion happens, when, and to what extent.
It is your obligation to establish a production budget up front, hone it during the design process and then stick to it by presenting options that do not exceed thirty percent of that budget when you are sourcing products for the final design. I have nothing against options, but it seems to me that once the product exceeds thirty percent of the budget, you are effectively executing a new design. You should have the right to begin again, and should be paid to do so.
This is where things start to get blurry, as most designers earn a percentage on purchases—so if purchases go up, so does the amount you make. But I have to stop you there! This increased amount covers production management, not design, so if you have to basically redo your design work to accommodate a ballooning budget you are actually losing money relative to what you should have made on the project. And if the new budget stretches you past your expertise, you are now going to have to work even harder to accommodate the new budget than you would if the project stayed in your proverbial lane, which means more money lost. (All designers have budget ranges that they are most comfortable working within. As I argued in this column, bigger projects are not always better, and do not always guarantee more money made.)
The time to establish—and yes, maybe even increase—your production budget is during the design process. If the client says that they would like more options after seeing a contemplated design you are proud of, that is the time to establish that this is effectively a request for a new design. Think of their request in terms of a luxury car dealership, and decide for yourself whether they are asking for the next model up (in which case you should ask for more money to complete the redesign) or if it is still the same design with better options (the same car, tricked out—we could all use heated seats given the winter we are having).
No matter what, the determination of what the price increase represents—more options or a complete redesign—should happen when you can control its impact on the integrity of your work. This is the time to have the conversation and never be embarrassed or reluctant to talk about it. The budget is the bar for your design. If it is moving target, how are you supposed to jump over it?
Imagine the client gave you a lump of clay and you were confident you could sculpt something amazing with that lump. Now they want to double the amount of clay you have. Is that the same sculpture, or do you have to start over? It's certainly much easier to do if you have not started sculpting yet. If you have already started, you need to be paid to start over. The further down the road you are in the process, the higher the price.
____________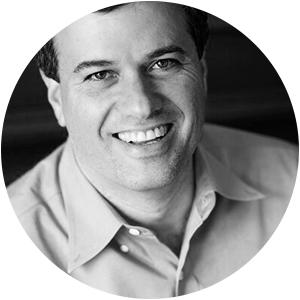 Sean Low is the the go-to business coach for interior designers. His clients have included Nate Berkus, Sawyer Berson, Vicente Wolf, Barry Dixon, Kevin Isbell and McGrath II. Low earned his law degree from the University of Pennsylvania, and as founder-president of The Business of Being Creative, he has long consulted for design businesses. In his Business Advice column for BOH, he answers designers' most pressing questions. Have a dilemma? Send us an email—and don't worry, we can keep your details anonymous.
Homepage image: Shutterstock.com