The latest direct-to-consumer brand had its start on the home floor of Macy's, of all places. The co-founders of the new brand Threaded, Margaret Wakeland and Patti Bernstein, worked in the merchandising and home departments of the retailer for a sum of two decades before launching their sustainability-focused bedding brand earlier this month.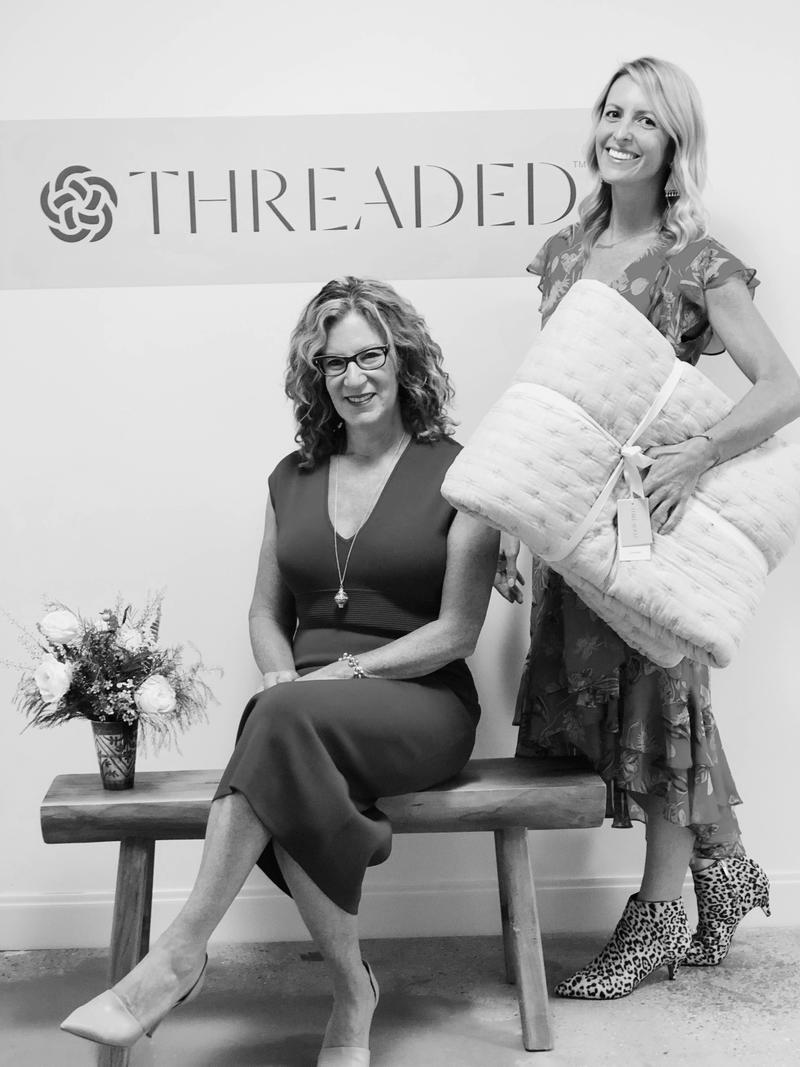 The idea germinated during a trip to India. "What truly kick-started the idea to build a bedding brand were multiple trips to India, where I observed the factories and mills who were doing so much to empower women and support sustainability," says Bernstein, who was DMM of home textiles at Macy's (Wakeland was furniture buyer and VP of merchandising). "We wanted the message of our brand to be: The marketplace for conscious consumerism is on the rise and would resonate with people who didn't want to sacrifice style for a decent price point." That meant—for one—developing 600-thread-count sateen sheets as well as sustainable accents like coconut shell buttons to replace metal or plastic zippers.
Over the course of 18 months, they developed the brand; nearly a year of that time was devoted to developing the sheets offering—as Bernstein shares, "We have done extensive research to establish top quality, including personally washing our product to ensure they improve with washing over time."
The underlying mission of the brand isn't only to provide nice sheets, the founders say, but to empower their female workers. "We didn't want to just make great textiles, as we sourced only factories who support women's empowerment, female education, water harvesting and recycling and/or solar energy," explains Bernstein. "Employing at least one of these facets was the principal focus in our selection of factories. Finding the factories in addition to making high-quality production and weaving was no easy feat. We are overwhelmed with inspiration, and channeling that inspiration has proven to be an exciting challenge."
____________
Business of Home magazine's Leadership Issue, out now, spotlights the stories of eight notable female leaders in the home furnishings and design world. To celebrate the issue, we're featuring a selection of pivotal women sharing their experiences changing and evolving the industry. Follow along: #PivotalWomen.