Luxury Living Group chairman and CEO Alberto Vignatelli passed away on December 4 at age 75. The design brand broke the news on Thursday via its social media channels, saying, "The design world loses a protagonist, who has known since the 1960s how to invest in the production of luxurious 'Made in Italy' furniture."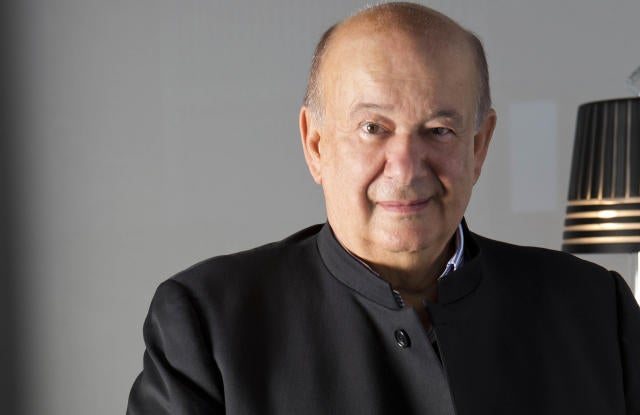 In addition to being known for quality craftsmanship, Vignatelli was a strong supporter of designer collaborations. Luxury Living Group's first partnership, Fendi Casa, was borne in 1988 after a simple encounter between Vignatelli and Anna Fendi. Within a few decades, Vignatelli had the company developing, producing and distributing home collections for some of the world's most renowned brands, including Bentley, Trussardi, Paul Mathieu, Heritage, Bugatti and Ritz Paris.
While 100 percent of the luxury home and housewares company's product is produced in Italy, Luxury Living Group has been expanding its presence in the global marketplace with Vignatelli at the helm. Last year, the company launched the Ritz Paris Home Collection and Bugatti Home at Salone del Mobile. The first Fendi Casa flagship store opened in Milan in May, and most recently, Luxury Living Group debuted a three-level storefront in Miami's Design District featuring the entire portfolio of brands.
A funeral service for Vignatelli was held earlier this week in Forli, Italy, where the Luxury Living Group is headquartered. Raffaella Vignatelli, formerly vice president of the Luxury Living Group, will take over as CEO.
The brand continued in its original social media statement saying: "With a great feeling of affection and esteem, all the Luxury Living Group's collaborators are united in grief of the family and the indelible memory of a charismatic entrepreneur. Goodbye, Alberto!"