The Luxe RED Awards is the first regional residential design competition with nationwide exposure, says Luxe Interiors + Design, and it aims to increase visibility of design and designers in the magazine's 13 regional markets. Launching this Sunday, the six-month-long "BE RED" campaign—which features the first-annual Luxe Residential Excellence in Design (RED) Awards at its heart and encompasses architecture, interiors, landscape design, fabric, furniture and materials—will seek out project submissions across the brand's regional markets.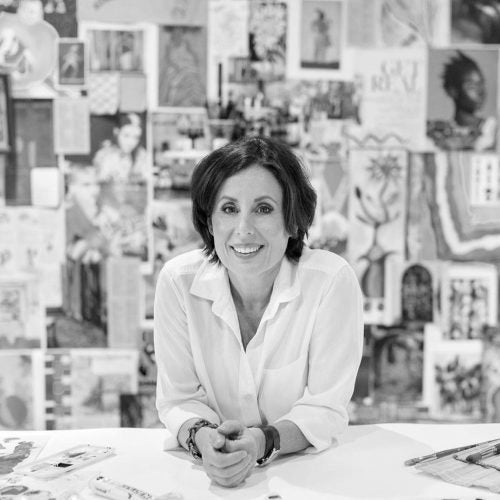 "The Luxe brand embodies excellence in design every day across all our platforms," said Pamela Jaccarino, Luxe's vice president and editor in chief. "It is an honor to recognize the exceptional and talented work taking place regionally across the country, and it is equally exciting to be able to place this work in the spotlight on a national level for the first time."
The nine categories include Contemporary Interior Design, Classic Interior Design, Contemporary Architecture, Classic Architecture, Kitchen, Bathroom, Landscape Design, Outdoor Living Space, and Major Restoration or Renovation. There will also be a Reader's Choice Award for each category. A panel including Jaccarino, Ellie Cullman, Holly Hunt, Kathryn Ireland, Tom Kligerman and Paul Wiseman will judge projects based on aesthetics, regional relevance and creativity.
Open to designers, architects, builders and landscape architects, as well as architecture and design firms from Luxe's 13 regional markets, the contest seeks out projects completed between 2016 and 2017. They may be located anywhere. Applicants can find more details HERE.
High-end built-in kitchen appliance brand Signature Kitchen Suite is the exclusive sponsor. "Our goal is to lead design and innovation, bringing to market the very best crafted kitchen tools empowering home cooks to prepare food in the very best possible way," said Barbara Fuller, director of marketing at Signature Kitchen Suite. "Our seasoned team is committed to design excellence while delivering performance and precision. In our constantly evolving, quick-paced world, at the core, we recognize the importance of Luxe's 'BE RED' initiative to stay connected as a community and acknowledge talented design professionals nationwide."
"We are honored to partner with Signature Kitchen Suite for our first ever 'BE RED' initiative," said Luxe group publisher Katie Brockman. "Our shared brand philosophies of innovation, design excellence and commitment to the design community reflect the core values we set out the achieve. Luxe's power to connect and inspire regionally, while reaching a national audience, is unparalleled, and 'BE RED' provides us with the platform to tell that story."