By Katy B. Olson
A new 21st-century design gallery at the Pacific Design Center, the brainchild of consultant Sean Yashar of The Culture Creative and interior designer Oliver M. Furth of Oliver M. Furth Design and Decoration, will serve as home for "designers, artists, and makers who elude categorization," according to the founders. The gallery, known as Furth Yashar &, invites collaborators to fill in the blank after the ampersand to complete the name on the space's figurative shingle.
"The idea is that our collaborators become our temporary partners—sharing the marquee and celebrating the collective mission," says Yashar. It's a call to collaborate, issued to local designers as well as international contemporary design talent seeking exhibition room in the city. The focus is on solo shows spotlighting area designers and makers and group shows of contemporary design.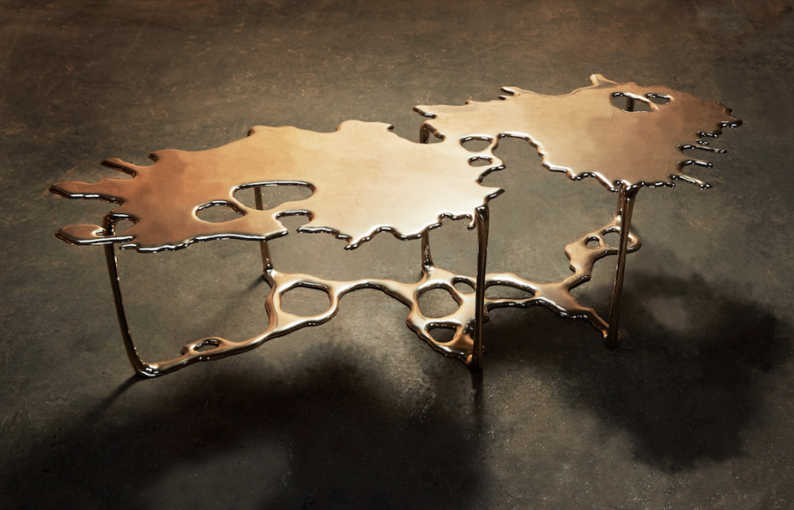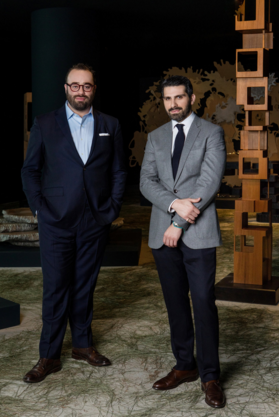 The gallery's inaugural exhibition is a solo show of Los Angeles–based artist and designer Stefan Bishop, in a partnership with New York's Cristina Grajales Gallery. "Powerful Tenderness" showcases sculptural furniture inspired by West Coast woods; the show also includes a "forest floor" pine needle installation and an "olfactive intervention" created by scent designer Haley Alexander van Oosten. The exhibit runs through May 12.
The pair are drawing on their strengths: Furth, who began his career at Christie's in the decorative arts department, today runs his own interior design firm in addition to consulting for The Los Angeles County Museum of Art, and has co-produced the annual Los Angeles Antiques Art + Design Show. The Culture Creative, both a management firm and a "brand discovery" firm for those in the decorative arts, was founded by Yashar in 2010. He has also developed projects and programming for the West Hollywood Design District and the La Cienega Design Quarter, and in 2015, he launched AUX, The Culture Creative's production house, targeting experimental arts, design and crafts.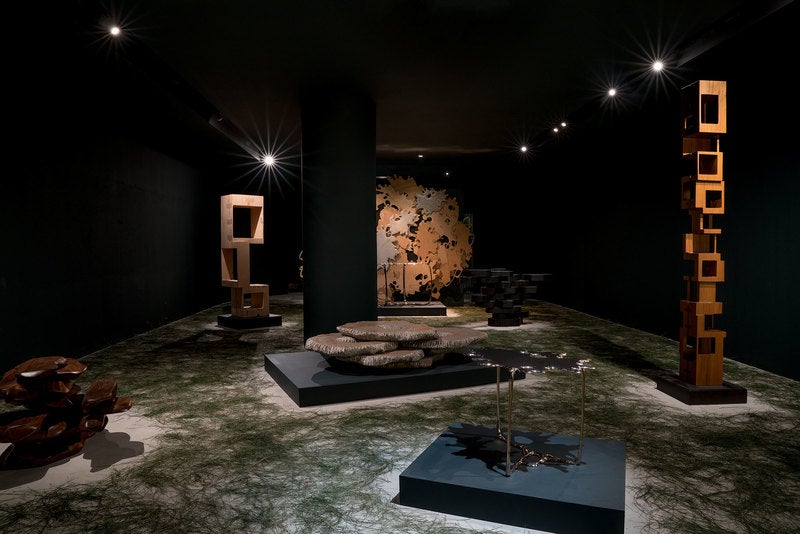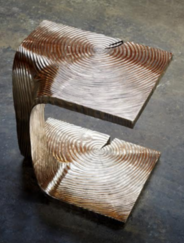 "In our respective careers, our work revolves around championing contemporary talent, especially those who straddle decorative and fine art definitions," says Furth. "Over the years, we've produced and curated several projects in this arena, together and separately, but the idea of opening a physical space came from a duty we felt to our community."
The new gallery is, at its heart, an answer to a gap in the city's design landscape: Los Angeles, say the founders, has no existing similar concept to theirs. "New York, London, Paris, Milan, Beirut, Miami, Chicago and San Francisco all have galleries and/or fairs devoted to 21st-century design," says Furth. "We realized Los Angeles had a whitespace for such a platform. We couldn't ignore the need for a space in L.A., where one could produce solo shows on designers and makers, no different than how fine art is shown."
"L.A. is a design mecca, glut with talent, and our city has some of the most inspiring showrooms and shops that illustrate the eclectic mix of vintage and contemporary that our city has become known for," continues Furth. "But there was not a space solely dedicated to collectible 21st-century design. Ours is a roving, flexible space driven by concept, and not tethered to inventory or commerciality."
Furth Yashar & is located at the Pacific Design Center, Suite B260, 8687 Melrose Avenue, in West Hollywood.
Photography, unless otherwise noted, is courtesy Minh T (Instagram: @thismintymoment)