French furniture company Roche Bobois has partnered with Japanese designer Kenzo Takada on the latest rendering of the iconic Mah Jong sofa. Unveiled in June, the collaborative collection also includes patchwork pillows, hand-tufted rugs, ceramic vases and stools that draw inspiration from Takada's Japanese heritage.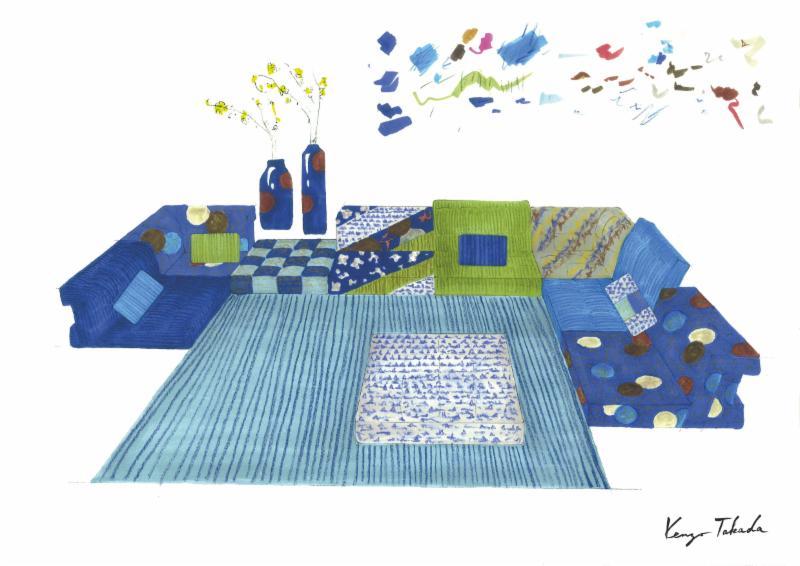 The Mah Jong sofa, which Roche Bobois originally debuted in 1970, challenged the conventions of formal living. Founded just one year later, Takada's fashion house, Kenzo, shared in the nonconformity by differentiating itself from at-the-time French fashions with eclectic patterns and expressive colorways.
"I feed from various sources of inspiration that can emerge from a conversation with some friends, a book, a movie, some art…," says Takada. "But I always try to bring that happiness, through colorful elements and a touch of Japanese culture, which reflects my identity."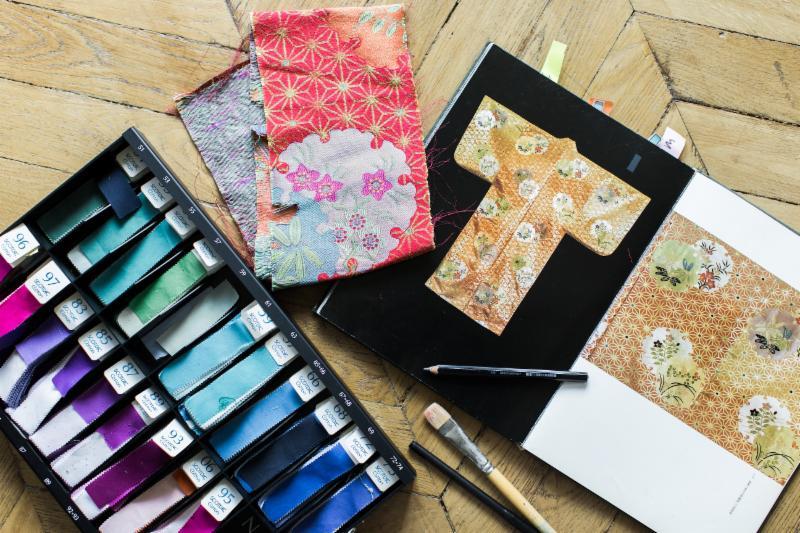 Though he retired from Kenzo in 1999, Takada sources the same vibrant hues for which he's best-known to his new solo collection with Roche Bobois. The designer made fabric—one of the most common threads connecting fashion and furniture design—a main focus.
"Every effort has been made to ensure that these new fabrics, although made industrially, still respect the spirit of the old kimonos, paying particular attention to the jacquards and materials used," he says.
Takada's Mah Jong iteration is available in three colorways, each inspired by a time of day and its corresponding mood. Gentleness, vivacity and depth can be found in the Asa (morning), Hiru (midday) and Yoru (evening) options, respectively.