These are strange times. As the new coronavirus continues to spread across the globe, the impact is being felt at all levels of society and across all industries, including design. The primary concern is for public health, and for in-depth information about precautions to take, please visit the Centers for Disease Control and Prevention's COVID-19 hub. However, at Business of Home, we're committed to following the effect of the pandemic and its economic fallout on the design trade. We'll be collecting the most important stories here, in a—hopefully short-lived—regular feature. If your business is being affected or you have a tip, please drop us a line.
For a comprehensive list of industry cancellations and postponements, click here.
FROM VENICE TO WESTCHESTER
Yesterday Maury Riad, the co-owner of fabric house Fortuny, got a text he couldn't believe. An employee at his Venetian factory had sent a picture taken at Ferrovia, the city's normally bustling railway station, at rush hour—and it was abandoned.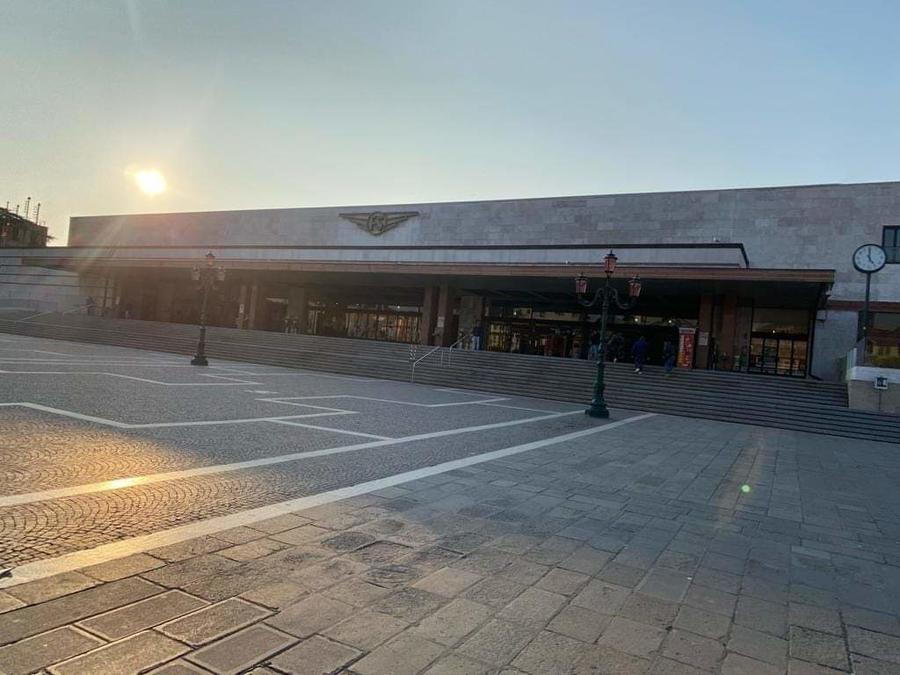 Later that evening, Italian prime minister Giuseppe Conte announced a nationwide closure of all "nonessential" businesses. Though there was some fuzziness in the guidance that permitted certain factories to remain open, this morning, Riad made the difficult decision to suspend operations. In a stroke of bad luck, most of Fortuny's U.S.-based leadership team lives in Westchester County, an epicenter of the outbreak in New York State. So Riad made another hard call: to suspend stateside operations, and close the company's D&D showroom until further notice.
"This is a tough decision for a small company to make, but one we believe is important for the greater good, and we'd like to see other people do it," Riad told BOH. "We are in ground zero, both in Westchester, and more severely, in Venice. We're not worried about our health, we believe it's going to pass, but the only way that's going to happen is through containment. Our part in helping out with that is telling our guys, 'Stay home.' And unfortunately, we can't paint the most beautiful fabrics in the world from home."
Italy has been delivered a gut punch by the rapid spread of the coronavirus. There are more than 15,000 confirmed cases and 1,000 deaths, and the country's health care system has been overwhelmed by the influx of patients. Restrictive travel measures have ground the country's day-to-day life to a halt.
Design-world manufacturers are responding to the crisis and commercial activity ban in different ways. Furniture Today reports that Artitalia Group, a maker of luxury case goods and wood flooring, has announced that their operations were excepted from the ban. "There are no changes in our production and services supply, and our staff is committed to keep the usual production activity unchanged," the company said in a statement. Furniture maker Moroso, meanwhile, announced that it would be shutting its plant.
Following the encouraging results from restrictive measures taken by South Korea and China, Riad is hopeful that he'll be able to reopen Fortuny in two to three weeks, and mitigate the economic blow his business will take. The Italian government has announced a bailout package and tax deferments, but Riad says that small, family-run businesses like Fortuny will be taking a significant hit regardless—and it comes at a bad time, following the damage from recent floods in Venice. Nonetheless, he's been encouraged by the outpouring of support from clients and hopes the tragedy will draw the global design community together.
"Venice and the design community are in love with each other. The empathy in emails and texts from clients, partners and friends has been overwhelming," he says. "I think it's going to make us all stronger." —Fred Nicolaus
Latest news
The global response to COVID-19 is rapidly evolving, with new information coming in a seemingly constant flow. Below, we've gathered the latest updates that pertain to the design industry.
President Trump said in an address on Wednesday night that most visitors from Europe would be blocked for 30 days, as an attempted measure to contain the coronavirus outbreak. Visitors from Great Britain, Croatia, Ireland, Turkey and Ukraine will still be allowed, and there are additional exceptions. This afternoon, the president added that domestic travel restrictions were not out of the question if the outbreak were to worsen, specifically to states like Washington or California that have had major clusters of infection. No details on what those restrictions would look like were offered at the time. So far, 19 states, including New York, Washington, California and Florida, have declared a state of emergency in response to the virus.
New York City's major cultural institutions, including the Metropolitan Museum of Art, the Metropolitan Opera, Carnegie Hall and the New York Philharmonic, all announced that they would close in an effort to curb the spread of the pandemic. Broadway theaters have also ceased all performances through April 12. Similar closures have been announced in other major cities, including Los Angeles, Philadelphia and Detroit.
Following the announcement of the closures, New York governor Andrew M. Cuomo took matters one step further, announcing that he was banning all gatherings of more than 500 people in the state. —Haley Chouinard
Calendar updates
The mass cancellation of industry events continues unabated. Here is today's crop:
After streamlining its programming last week, the Pacific Design Center announced this morning that its annual Westweek event will now be canceled.
TEFAF Maastricht, Europe's premier fine art fair, closed its doors four days early after one of the dealers in attendance tested positive for the virus.
In response to Miami-Dade County mayor Carlos Giménez's wish to suspend events that exceed 250 attendees, the Miami Home Show has postponed the event until Labor Day weekend.
The Aspire Design & Home showhouse in McLean, Virginia, has been postponed until June 13 and will run through July 12.
The WELL Conference in Scottsdale, Arizona, will now take place August 16 to 19.
The Affordable Art Fair NYC announced in a press release earlier today that it would postpone its spring fair, though the release did not include a new date.
The Chicago Antiques + Art + Design Show decided to postpone its fourth-annual fair, opting to hold the event this fall instead.
For a full list of industry postponements and cancellations, click here.
Homepage image: Shutterstock