The Sotheby's "Important Design" auction is being unveiled today, with a carefully edited array of European and American design objects culled from the last century. The highlights? For starters, Jean Royère's six-piece collection, including Ours Polaire armchairs and sofa; Etoile sideboard, dining table, and low table; and a set of six dining chairs. All told, it's an offering that the auction house calls "one of the most important historic commissions by the artist to appear at auction."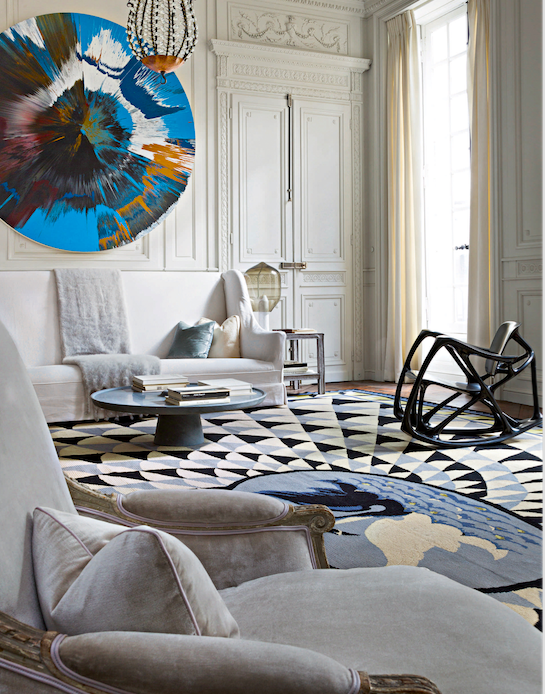 But these works are only the latest in a line of important design works offered by Sotheby's. Last night, the auction house debuted "A Collection That We Dreamt Of: Art and Design from the Homes of Delphine and Reed Krakoff," gathering works and pieces of note from the collectors' homes in New York, including their former Lasata estate in East Hampton; the Clark House in Connecticut; and their historic 18th-century home in Paris.
Just ask Marc Benda, co-founder of Friedman Benda gallery, who writes of the couple's Manhattan home: "Talk to Reed and Delphine about their choices for door hinges, flatware, library steps, the lighting in the staircase—no detail too minute to warrant true scrutiny—and you know you have landed in a Kunstkammer of our time. They will recall the time and place that any work of art, or indeed any single book in the extensive library, was purchased. The hunt for the historical piece or the dialogue with the living designer evolves into a metaphysical element of the home and what surrounds its habitants."
Expect to see impressive and even historic works from artists and designers ranging from 18th- and 19th-century American and French furniture to prewar, postwar and contemporary design and art.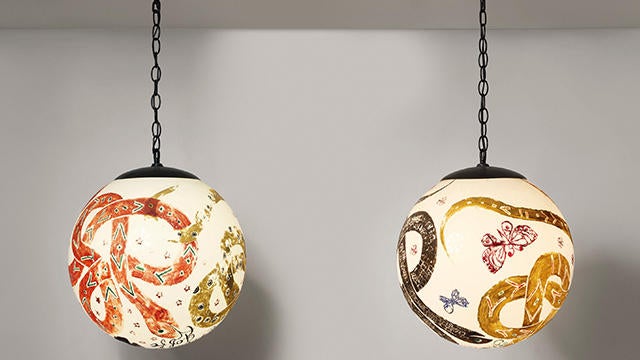 In tandem with the Krakoff works, Sotheby's debuts Teddy and Arthur Edelman's Connecticut residence, Alligator Farm, housed their incredibly eclectic and personal collection of Tiffany Studios lamps, old master paintings and works by Andy Warhol, who was a close friend of the Edelman family throughout his lifetime.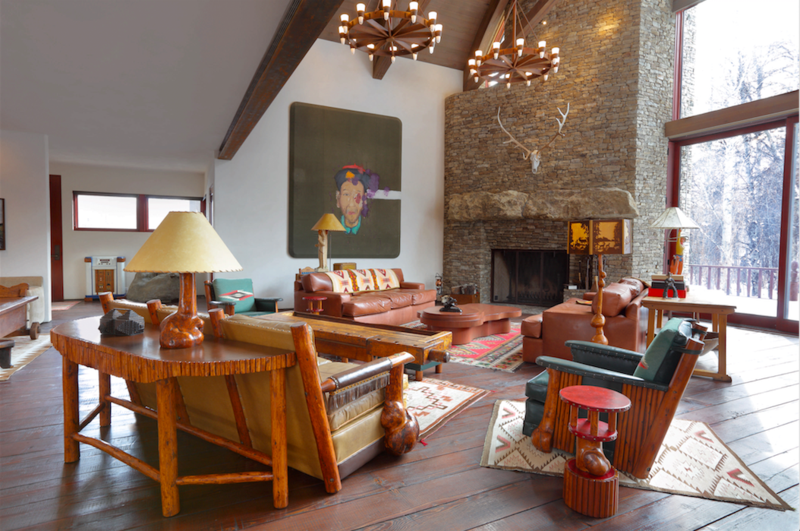 "THOMAS MOLESWORTH: DESIGNING THE AMERICAN WEST," which spans some 60 pieces that encapsulate the designer's "truly Western interior design aesthetic [established] in the early 1930s." The work, which has been curated by Los Angeles–based collectors Ruth and Jake Bloom over the last several decades, includes treasures that the auction house says range from "streamlined club chairs and iconic keyhole side chairs to coveted knotty lamps and creatively carved tables."