Earlier this week, Architizer asked: "Is this the world's worst floor plan?" about a plan that first surfaced back in 2012, on the online image-sharing community Imgur. "For school, I was assigned to make the worst floor plan for a house possible. I got an A," wrote an Imgur user, who shared the below floor plan.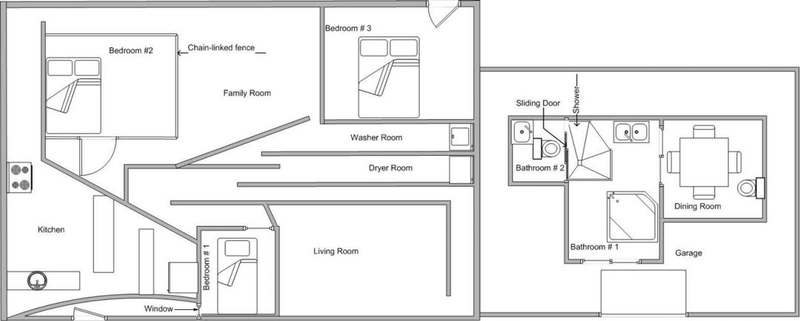 The image has been viewed some 650,000 times, garnering 400 comments within a day of its posting, including critiques from users about the efficiency (or lack thereof) of the space.
As Architizer points out, "The floor plan in question is full to overflowing with absurdity: Bedrooms are shrouded in darkness, the circulation spaces are maze-like, the dining room can only be accessed through the bathroom…and there is just one window. Needless to say, it's not positioned where it might be useful.
"The details are no less infuriating. Beds are pushed against doors, kitchen units are wedged awkwardly between angular walls and in order to access the WC, one must walk through the shower. Still, at least the square footage is higher than your average New York apartment."