Many architects and designers adopt a forward-thinking approach to their creations, but one team of researchers is taking that a step further by developing plans for "an artificial gravity living facility" conducive to life on Mars and the Moon. Whatever happens next, stay in the know with our weekly roundup of headlines, launches and events, recommended reading and more.
Business News
A few months after filing for Chapter 11 bankruptcy, Armstrong Flooring has been purchased by AHF Products—a wood and laminate flooring supplier based in Lancaster County, Pennsylvania, where Armstrong was also headquartered—in a $107 million deal expected to close by July 22. As LancasterOnline reports, the sale included the acquisition of Armstrong's Chinese operations by mechanical products manufacturer Giant Group (also known as Zhejiang GIMIG Technology Co. Ltd.) for $59 million and its Australian assets by proprietary company Cowes Bay for $31 million. Though the exact amount of job losses remains in question, court documents revealed that layoffs will focus mostly on corporate and administration employees rather than production workers, whose union contracts will carry over to AHF Products.
Following the recent Supreme Court decision overturning Roe v. Wade, members of the architecture and design community are preparing for an expansion of abortion service providers and clinics in states where abortion is legal. As Curbed reports, Syracuse, New York–based architect Lori Brown and her colleague Jordan Kravitz began compiling a list of pros willing to help in the transition after the draft decision was leaked earlier this year—it now includes more than 70 architects from 16 states. According to Brown, architects can aid in permitting, design services, communicating with contractors and navigating code and zoning requirements as clinics seek assistance in building new locations—a process that has already begun for providers in states like Mississippi, where trigger bans required an immediate clinic shutdown. Design professionals can provide crucial assistance in the clinic development process, which is often complicated by TRAP or Targeted Regulation of Abortion Providers laws—a series of zoning and building codes used to limit abortion access—and land-use policies that dictate whether or not anti-abortion protestors are able to gather nearby.
Instagram started testing its new creator marketplace on an invite-only basis last week, TechCrunch reports, allowing brands to connect with creators about partnerships and campaigns through a separate hub on the app. The feature will allow brands to filter creators by a number of criteria—including age, gender, interests, follower count and audience demographics—while also seeing which creators have expressed an interest in working with them. After brands and creators decide to partner, the marketplace also hosts campaigns, where information such as deliverables and compensation can be managed.
Italian house-flipping tech startup Casavo has completed a $410 million funding round, TechCrunch reports, led by Dutch holding company Exor. Following a strategy similar to that of proptech company Opendoor, Casavo operates from an "instant buyer" approach, purchasing European homes from sellers to aggregate supply, then renovating the properties to sell at a profit. With the new capital, the company plans to expand its business across Europe, beyond its current markets of Italy, Spain and Portugal.
Though "home fatigue" has grazed other aspects of the industry, it seems Amazon users have not yet gotten the memo—at this year's Amazon Prime Day event on July 12 and 13, the bestselling categories in the U.S. were consumer electronics, home essentials and home. As Furniture Today reports, this year's edition marked the biggest event in the company's history, with members purchasing more than 300 million items and spending over $3 billion on more than 100 million small business items sold through the platform.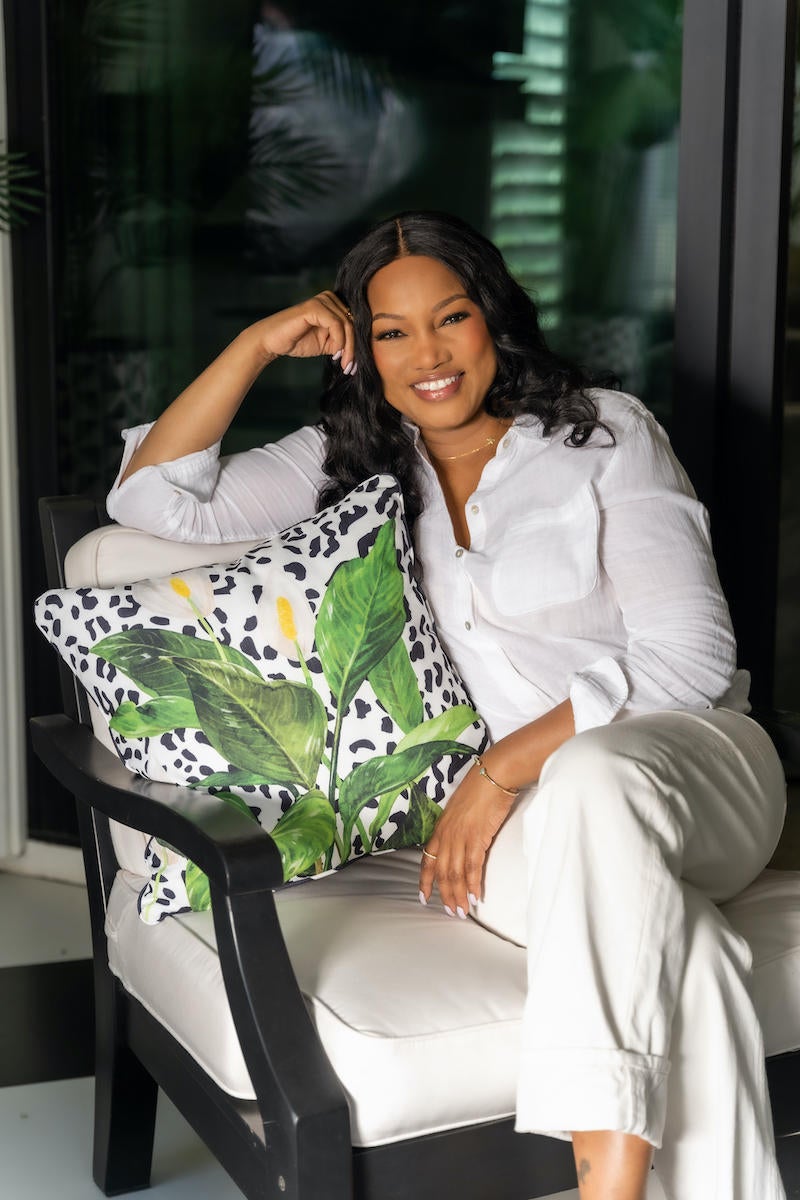 Launches & Collaborations
West Elm Kids has teamed up with Brooklyn-based baby and toddler brand Lalo for a collaboration on kids' furniture and decor items—including a three-in-one chair design that transitions from high chair to booster seat to play chair; a play table; and meal-time items. Half of sales produced from the collection through October 2, 2022, will be donated to the No Kid Hungry campaign.
Actor Garcelle Beauvais has partnered with HSN for the debut of her first decor collection, Garcelle at Home. The assortment of home items includes furniture, bedding and accessories with a modern, tropical feel inspired by Beauvais's Haitian roots.
Showhouses
The 2022 Southern Living Idea House—located in Oriental, North Carolina, in the scenic waterfront village of River Dunes—is open for public tours now through December. Centered around the theme of The Great Escape, the 4,125-square-foot compound includes multiple structures, porches and outdoor living spaces imagined by a team that includes interior designer Charlotte Lucas from Charlotte; builder Jordan Maroules of SLD Custom Homes from Morehead City, North Carolina; architect William Court of the Court Atkins Group from Bluffton, South Carolina; and developer Ed Mitchell of River Dunes.
Recommended Reading
One of Netflix's new releases incorporates an R-rated element into the typical home renovation show. In How to Build a Sex Room, host Melanie Rose (known as the "Mary Poppins of sex rooms") descends on the homes of a dozen everyday couples to reinvent their bedrooms, basements and spare rooms into everything from "sacred spaces" to "fantasy rooms." As Ronda Kaysen reports for The New York Times, the show marks the latest iteration in the streaming giant's bid to add a personalized, self-care angle to the interior design show genre, joining predecessors like Queer Eye and Get Organized with The Home Edit.
Taking the Marie Kondo method a step further, artist Barbara Iweins recently embarked on a journey to not only take stock of everything in her home, but to photograph and catalog each item individually. As Oscar Holland reports for CNN, the five-year process yielded 12,795 images documenting the contents of Iweins's life—everything from shoes, key chains and combs to a mold of her teeth and a book she'd stolen as a teenager—and allowed her to move past a difficult moment in her life. "Now that the project is done, and I have identified which objects are valuable, I can start living," Iweins told CNN. "Everything was there for a reason, I guess."
Call for Entries
The Bienenstock Furniture Library has announced a new scholarship within its annual student furniture design competition. In memory of legacy furnishings designer Dudley Moore, Sr., the organization will award two prizes to winners in its 2023 design challenge—a $5,000 check will go to the first-place winner, in addition to $1,000 toward their school's furniture design department, while $1,500 will go to the second-place winner. To apply before December 7, click here.
Homepage image: The 2022 Southern Living Idea House | Courtesy of Southern Living