Gone is the era of cinder blocks and tattered concert posters: These days, dorm room decor is an increasingly chic—and lucrative—industry. And where there's industry, there's disruption. Dormify, an e-commerce startup dedicated to curated dorm shopping, has been carving out an increasingly thick slice of the $6 billion business since launching in 2012. This week, the company announced a $3.45 million round of Series A funding. The surprise twist: The investment was led by youth-oriented fashion retailer American Eagle Outfitters. Or is it so surprising?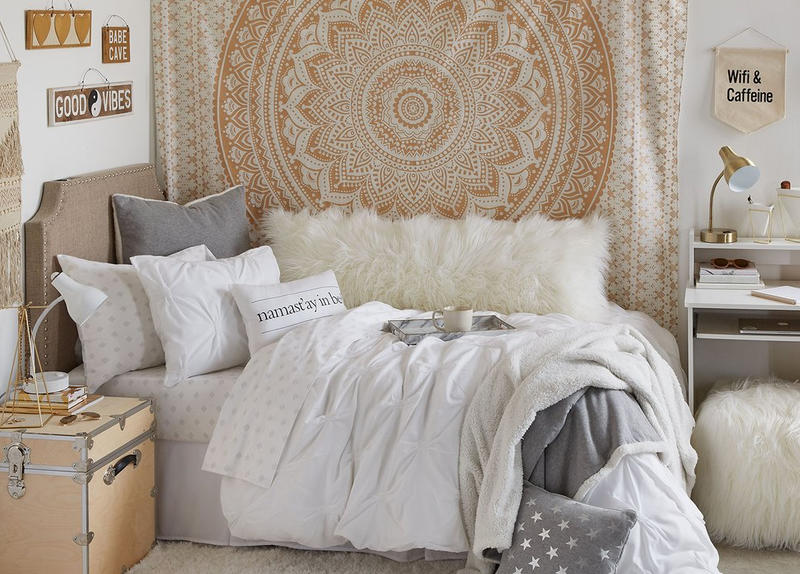 "We think of our girl as a savvy, trend-focused 18-to-22 year old, very into style, and she wants to share it on social media," says Amanda Zuckerman, co-founder and creative director of Dormify. "Our customer is basically [American Eagle's] customer."
The two companies have been partners since 2015, when AEO subsidiary Aerie began selling Dormify pieces online. Over time, the pair have gotten cozier: Dormify bedding is now sold across all of American Eagle's sites (including Aerie, plus apparel brands Tailgate and Todd Snyder New York), and the companies have collaborated on an exclusive collection. The investment isn't a roll of the dice on a promising startup—it's the formalization of a fruitful relationship.
From high-end to low, fashion likes to play footsy with decor—even Juicy Couture is dabbling in home accessories now. Zuckerman, however, isn't obsessed with the nuances of category crossover. She sees the relationship mostly in terms of big-picture brand synergy: "We met with other retailers, but AEO was the best mission fit. They were trying to build a connection with customers outside of just showing them product. So were we."

"One of the earliest [parallels] we saw was that both our customers and [American Eagle's] want to have a relationship with brands on social media."—Dormify co-founder Amanda Zuckerman
Indeed, Dormify's "touch heavy" marketing approach is essentially to constantly be in connection with their audience. The company has an on-call team of stylists who consult with customers via live chat. Its campus ambassador program, Dormifam, has 6,400 participants nationally. And, unsurprisingly, the company has a robust social media presence, mostly centered around Instagram and Pinterest. "One of the earliest [parallels] we saw was that both our customers and [American Eagle's] want to have a relationship with brands on social media," Zuckerman told Business of Home.
The relationship is reciprocal: Zuckerman relies heavily on customer feedback to shape the brand's strategy. "Early on, we did our photo shoots in a studio, but we got a lot of comments that they didn't seem relatable." As a result, the company now stages all of their shoots in real dorm rooms. Zuckerman draws a parallel to American Eagle ad campaigns that center on unretouched photos of women: "One thing we learned from [AEO] was that in today's retail environment, it's important to be authentic."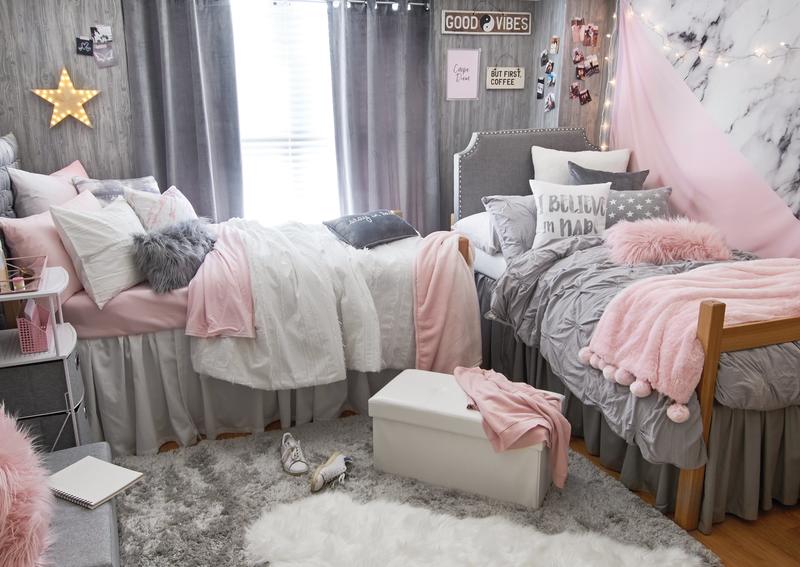 For American Eagle, funding Dormify gives them a foothold in the home market, allowing the company to compete with other players in the space, like Anthropologie and Urban Outfitters. The fact that they've chosen a hyperfocused, niche-oriented partner speaks to the slow decline of big-box-style retail. These days, it's often best to pick a narrow lane and own it. The partnership also offers an intriguing roadmap for brands looking to collaborate: Having customers in common (and a way to reach them) can be more important than sharing an aesthetic.
Such synergy can be rare. To that end, AEO and Dormify may be more the story of a single happy marriage than an early sign of a mass wedding between fashion brands and home decor startups. But the success of a design-forward approach to dorm room decor does point to something bigger—a generational shift in tastes.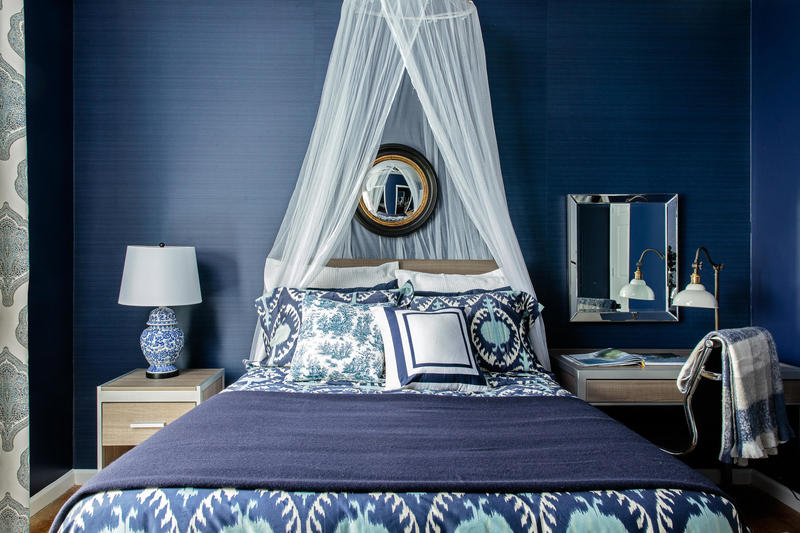 "New students have been brought up on HGTV," says Jon Call, an interior designer who specializes in creating stylish student housing. "They want glamour [in their spaces]." In 2012, he partnered with James Madison University on a pilot project—campus housing designed in the style of a high-end residential project. Call tells BOH the venture was a runaway success, and even correlated with lower dropout rates and reducing police visits to the dorm. Now, with 48 properties across 27 states, his business is dedicated entirely to academic clients. He finds himself continually impressed by students' appreciation of good design: "This is the first time they've moved out of their parents' homes, to have their own domain. They take it really seriously."
Zuckerman agrees, saying, "Teens' room decor is as much a form of personal expression now as fashion." She attributes the change to the rise of social media. "YouTube influencers, Instagram, Pinterest. It's not just gathering inspiration, it's that Generation Z and millennials feel a need to share."
All that sharing makes for a hot market, one that Dormify is hoping to conquer. Zuckerman says the company plans to spend the AEO investment on backend upgrades to their site, pop-up shops and a few key hires. She hopes to scale the company without sacrificing the one-on-one approach to customer service that has helped Dormify build relationships with its audience and stay on top of the latest trends.
Trends like … ? "Sherpa," says Zuckerman, "Right now it's sherpa everywhere."