The founding of Charleston-based Indigo Market came about naturally. Co-founders Liz Lyday and Chrissie Batten were friends and had separate furniture booths, hewing to a similar aesthetic, at the Mount Pleasant Mall. When Lyday was ready to take her business to the next level, in 2015, she and Batten decided to join forces and create their own company. Today, Indigo Market is a resource in the Charleston design community for antique and new furnishings, art, accessories and jewelry.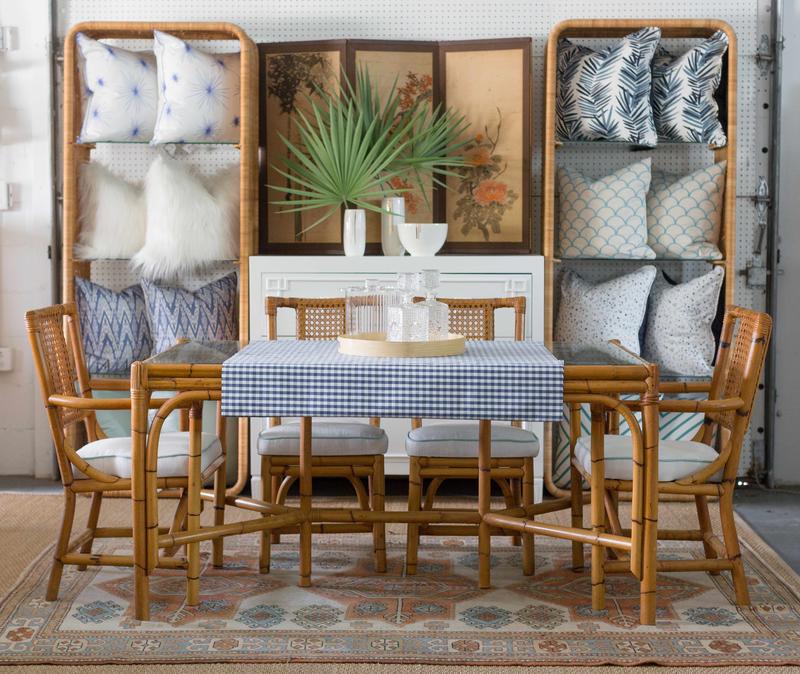 "It definitely felt like a natural progression of what we'd been doing," says Lyday. "Chrissie grew up with her mom owning a store, and I had always wanted a store, too. We found the right space, and it just made sense."
Lyday and Batten discovered what would become their 1,200-square-foot space in a location that is in between Charleston's design district and downtown—so there is a natural flow of customers coming through. The design district is home to another antique showroom, Fritz Porter, which expanded this year. Indigo Market is also in close proximity to 1600 Meeting, a creative workspace for small businesses, designers and artists.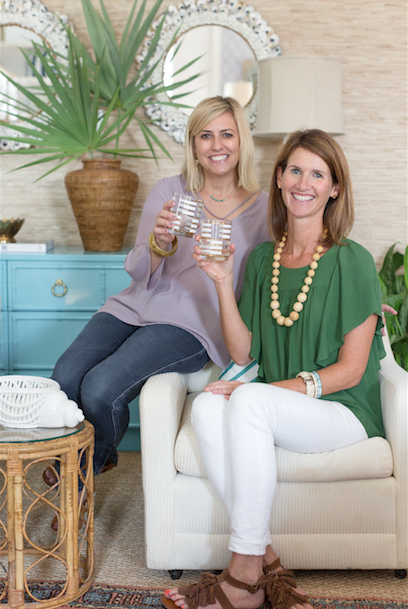 "I think people who haven't been to Charleston in a long time would consider it more historical and traditional, but we have so many designers here who are edgy and well-known nationally," says Batten. "That lends a lot to our city as a whole. We've been fortunate to work with those designers and we've had them come in and source product from us."
Charleston's popularity as city has grown over the last few years and is now South Carolina's most populous city, which Lyday says has created a need for design resources.
"With so many people coming to town, Charleston is just on the map now. The design district has morphed out of the need to keep up with the expansion," she adds.
Both women gravitate toward a "Palm Beach chic" aesthetic, so they do a lot of their antique sourcing in Florida, at estate sales and auctions. They also source up and down the East Coast, and visit shops or sales they come across when they are on the road. Sarah Jeffers, a Charleston-based artist, also offers her work available at Indigo Market.
The shopkeepers add to their inventory fresh almost daily, both to the physical shop and to its online store. Batten adds that they have found a lot of success with selling their products on Instagram, which is where they share their new inventory first.
"We really try to find pieces and lines that you can't find anywhere else," says Batten. "Our shop is physically a smaller space, so we don't have a ton of space to work with and we want people to come here and find pieces that are unique. We just try to be really particular about what we offer."