The design collective Fritz Porter, which proffers antiques, contemporary art, lighting and period furnishings, is expanding into an extra 2,600 square feet of showroom space at the Cigar Factory in Charleston, South Carolina. It was founded last year by local designer Sarah Hamlin Hastings, who brings an eye honed from her two years as a designer at Cullman & Kravis, in addition to time spent at Stiles Colwill, including running the Stiles New York office out of the John Rosselli showroom.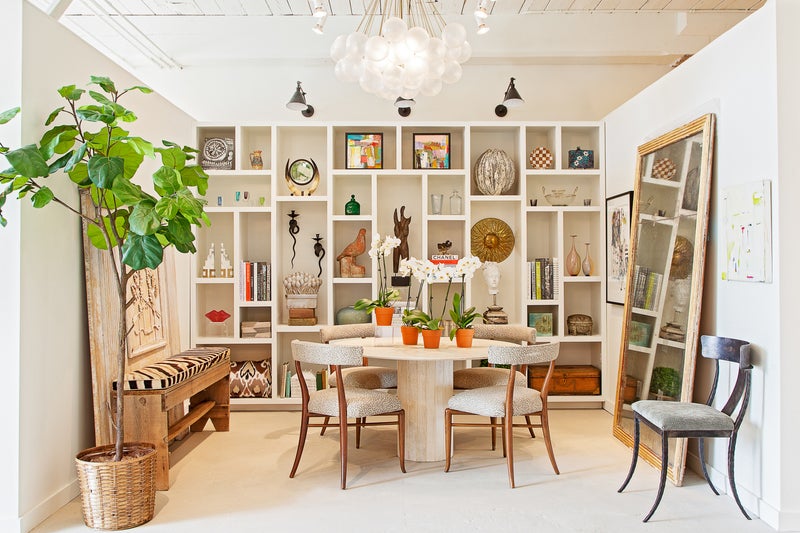 Hamlin Hastings's design collective-meets-showroom fills a compelling local need: the closest design center is in Atlanta, six hours away! She sat down to chat with EAL about "micro batch" textile designers and the ins and outs of design in Charleston.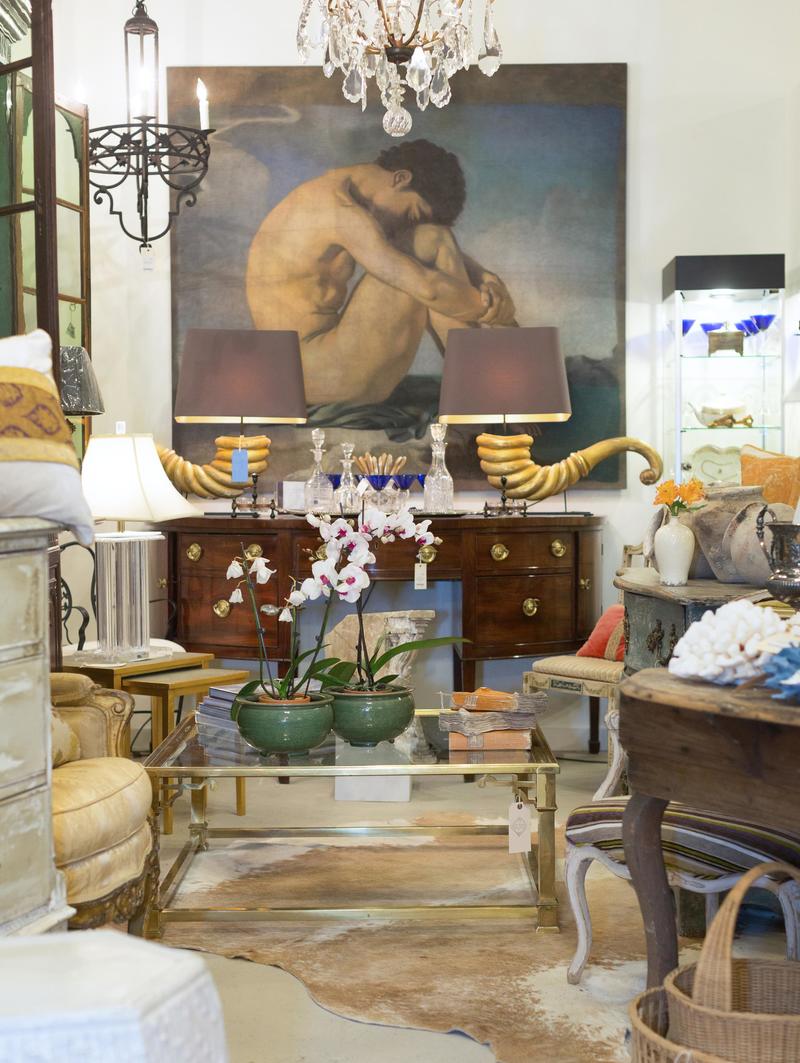 For the uninitiated, tell us about the Charleston design scene. Is there a popular or predominant aesthetic? What are some of the design resources? 
The design scene in Charleston has grown with the popularity of the city over the past several years. As more and more people move here, there is a real demand for design professionals who can offer a range of aesthetics due to the wide variety of architectural styles and home settings in the Lowcountry. We have beautiful beaches, country estates, historic homes downtown, and new custom-built homes in the more suburban areas. It really runs the gamut, and there is a huge demand.
Unfortunately, there is not a design center closer than Atlanta, which is six hours away. This has proven challenging for many trade professionals, including myself. That is why I started Fritz Porter—I wanted to create a place where designers could source boutique textile, wallpaper, lighting and rug brands without having to make a major road trip. We are just like a showroom, where we offer trade pricing to design professionals, but we are also willing to sell our products at retail for a customer who has a project too small to justify hiring a designer. And of course, this being a historic city, we also have nearly 15 different antique dealers represented, so there really is something for everyone.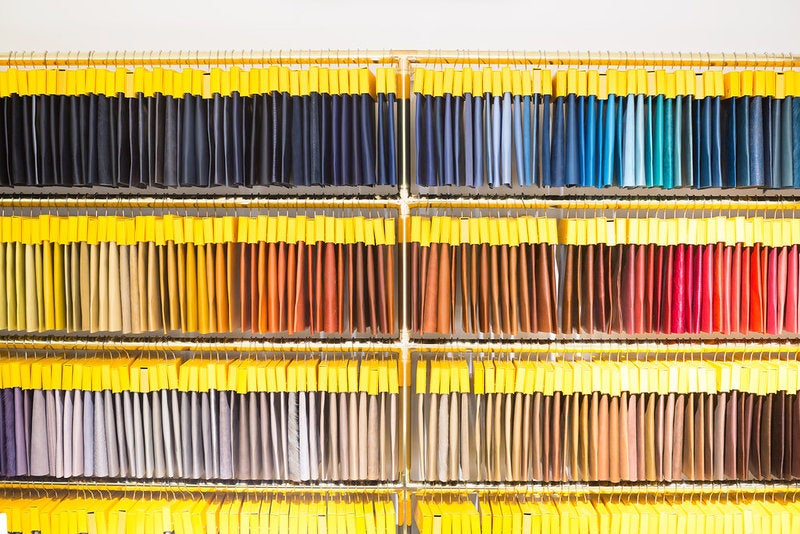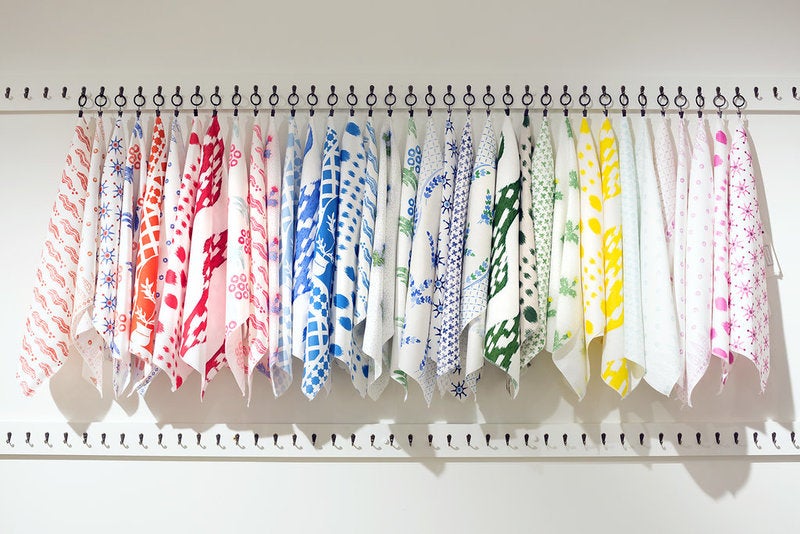 How do you find and promote emerging product designers? 
There is a budding "micro batch" textile movement happening, which is very exciting! However, since they are small and often print to order, the major showrooms have a hard time working with them. And even if they do get picked up, the lines end up becoming small fish in a very big pond.
Boutique showrooms such as Studio Four and ALT for Living in NYC, Harbinger in L.A., James and Supply in Austin, Memo in Canada, and now Fritz Porter, offer dedicated representation for these talented designers.
I have found many of my lines from the designers contacting me directly, or talking with these other small showrooms, and even by just perusing Pinterest, Instagram and various design blogs. There is a lot of talent out there!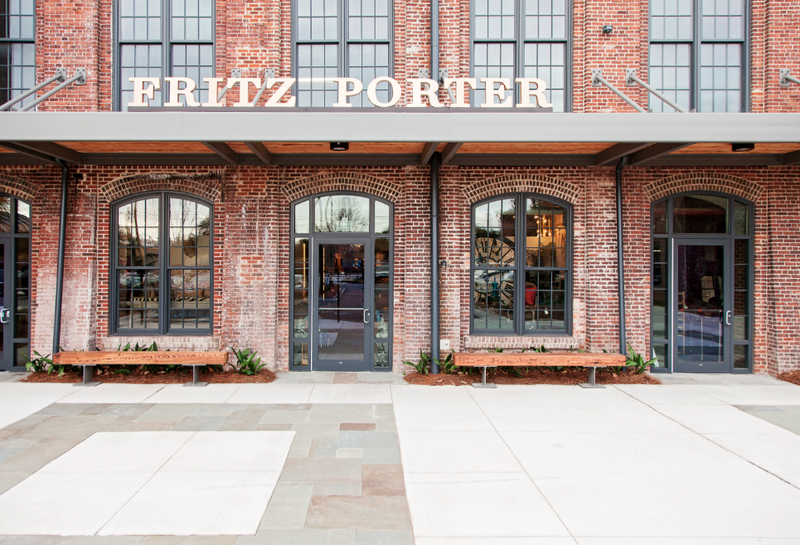 Tell us about the new space. What product lines/manufacturers do you carry? We currently have 6,500 square feet of antique and one-of-a-kind pieces, offered by 15 different dealers, of varying styles and price points. We have since added 3,500 square feet of space, where we are housing our textiles and wallpapers, including Studio Four, Wayne Pate, Kathryn Maresca, Virginia Kraft, Lulie Wallace, Rouse Phillips, Ann Jackson, Holland & Sherry, Lance Wovens, and Moore & Giles, among others.
For our custom lighting, we represent Apparatus, Workstead, Robert Long, and Stone and Sawyer. We also stock a large range of lampshades. For furniture, we have done a private label upholstery line with Highland House, and we also represent Stephen Kenn, Joseph Beam Custom, Wh(ore) Haüs, and Workstead.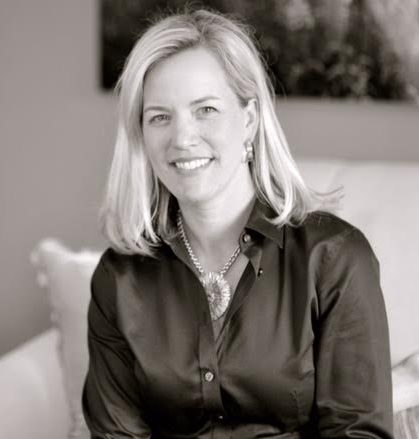 How has your business changed in the last 18 months? 
We have shifted our focus from being a curated antique boutique that offers a mix of old and new, to a true showroom that has two distinct goals: to pay homage to Charleston's rich historic roots by continuing to offer fine antique furniture and accessories, but also to celebrate the modern sophistication of the city by creating a resource for high-end custom and contemporary lines. We want to partner with our trade clients in the region to be a resource for them and their clients.