Product Preview is a weekly series spotlighting the latest and greatest debuts in the marketplace. Check back every Friday for what's new and notable.
We're only six days into 2023, and the latest debuts are already setting a creative tone for the new year. From fantastical floorcoverings inspired by UFOs to contemporary chandeliers modeled after sailboats, here are 10 winners from the recent round of launches.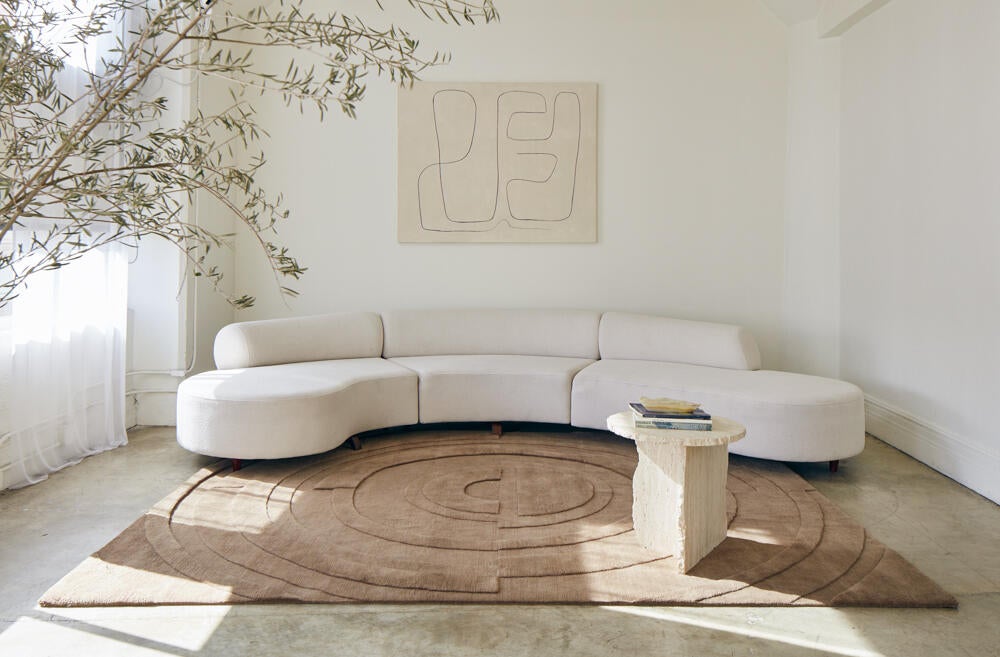 Courtesy of Erik Lindström
Erik Lindström's new Galaxy rug pays homage to the extraterrestrial. Available in four colorways including sage green, ochre yellow and blush pink, the hand-knotted design features a curvilinear mazelike motif that evokes the crop circles believed to be left behind by unidentified flying objects.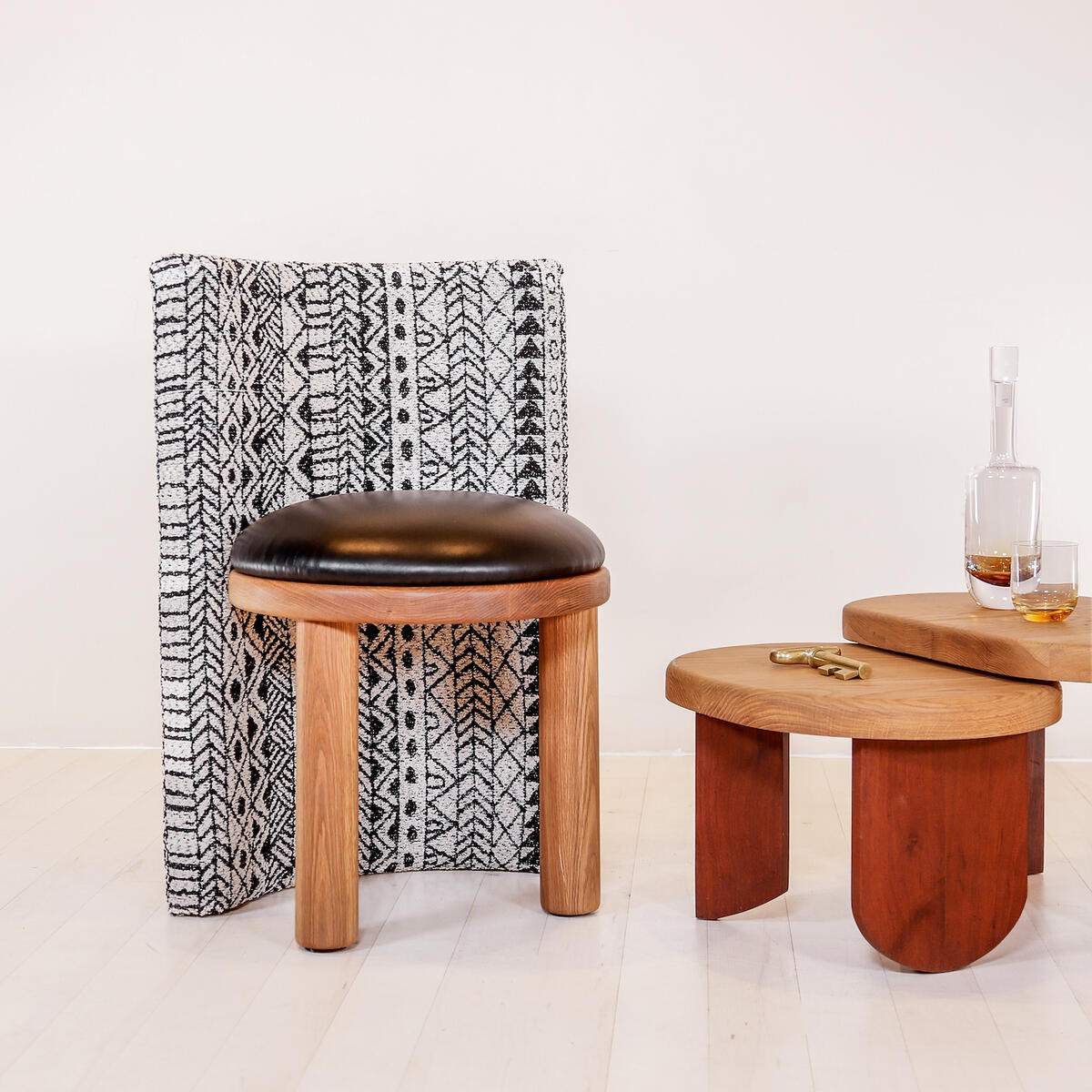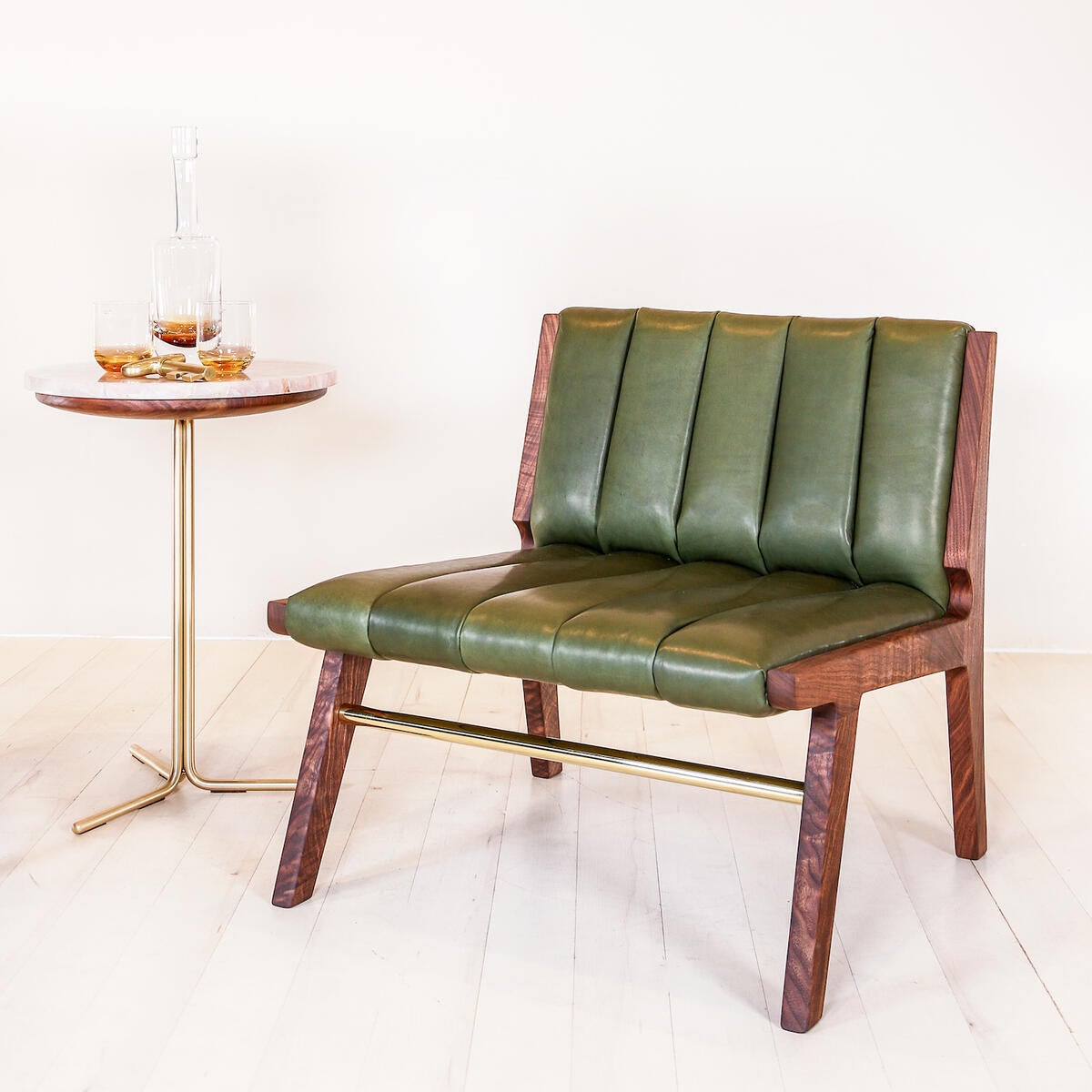 Thomas Hayes Studio debuted a charismatic pair of chairs named The SG and Mejia Lounge. The former—designed in collaboration with Art+Loom's Samantha Gallacher—offers an eye-catching upholstered back that moonlights as a standing fiber art piece, while the latter provides a leather channel-tufted lounge chair with a solid wood and metal frame.
Clé Tile's Lapidary line is a love letter to 1970s Italian design. The series includes three statement-making collections inspired by the architectural grandeur of the period, including one with sculptural 3D fluted shapes, another composed of smooth-cut ovals, and rough-cut mosaics designed in the style of famed architect Carlo Scarpa.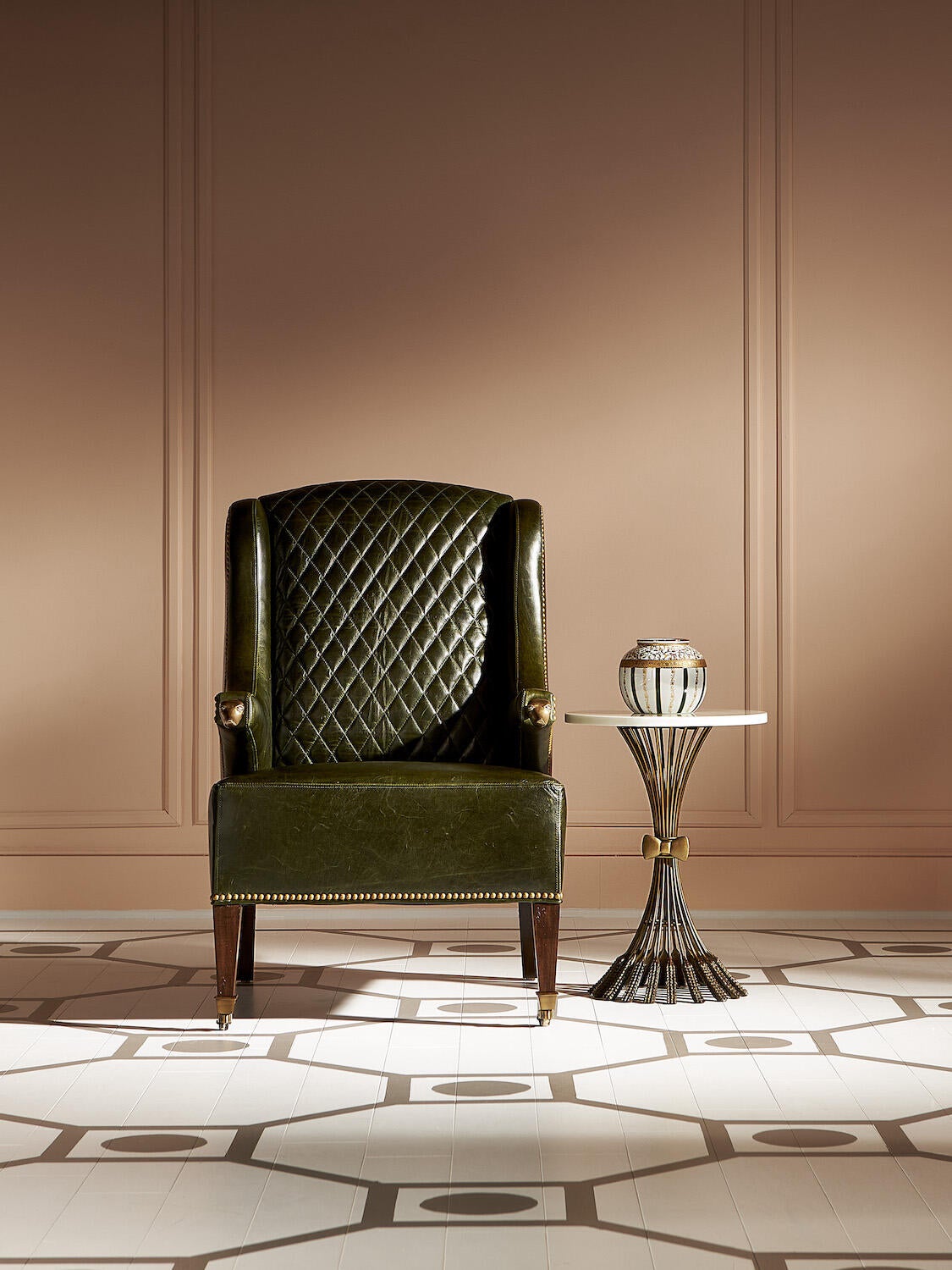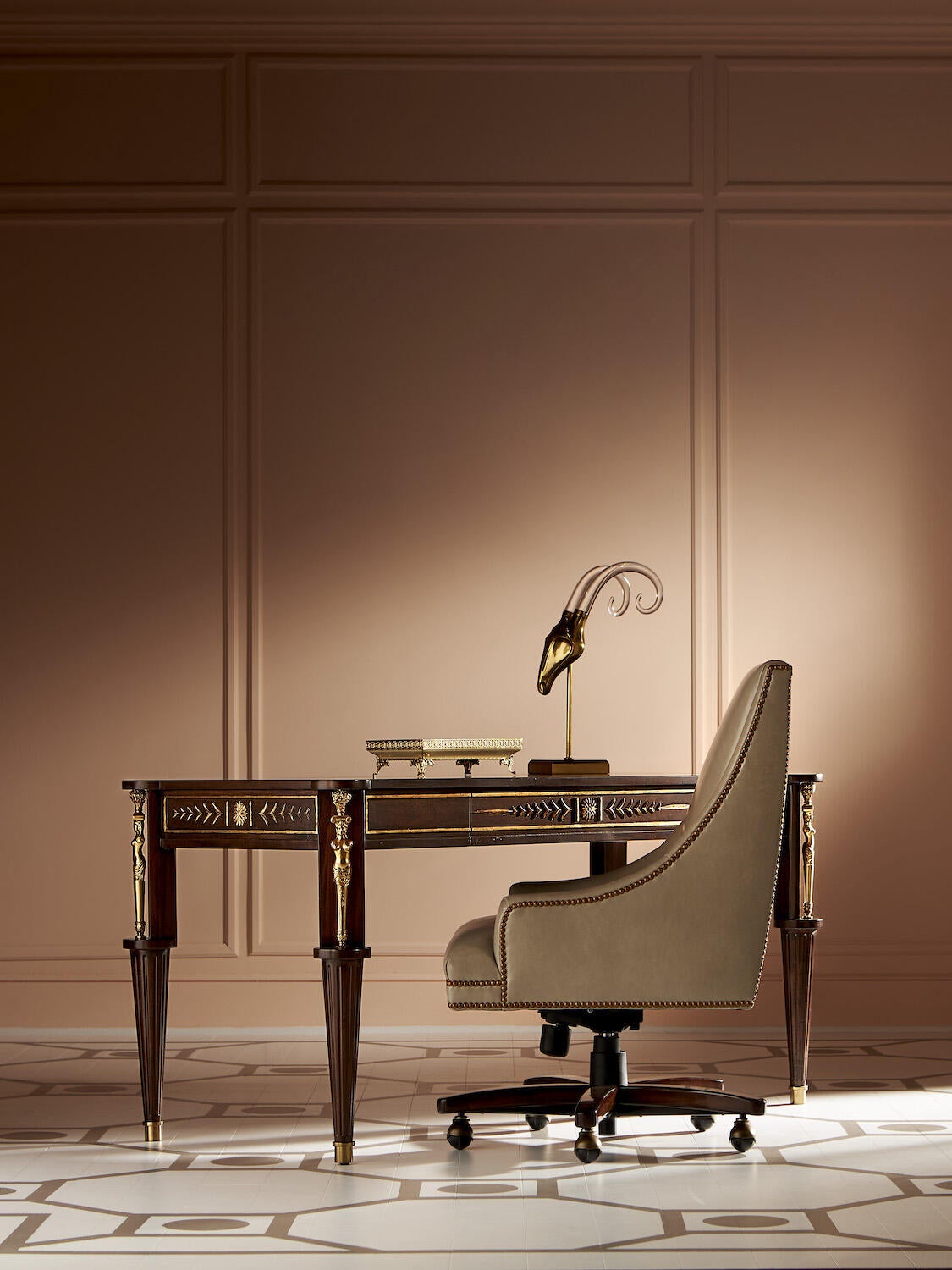 Though we caught a sneak peek at High Point Market this fall, Corey Damen Jenkins's designs for Maitland-Smith and Hancock & Moore are now officially available for order. Drawing from the New York designer's personal archive of sketches, the collaboration for the two Rock House Farm brands spans 22 neo-deco-style pieces, such as a gold-leaf-embellished solid mahogany desk called Athena and a quilted leather wingback chair dubbed Doxon.
Designheure introduced a nautical lighting system named Nuage. Designed by Hervé Langlais, the collection takes inspiration from the prow of a ship and offers wall lamps, floor lamps, table lamps, pendants and chandeliers outfitted in triangular fabric shades that cast an angled light meant to mimic a boat front cutting through the sea.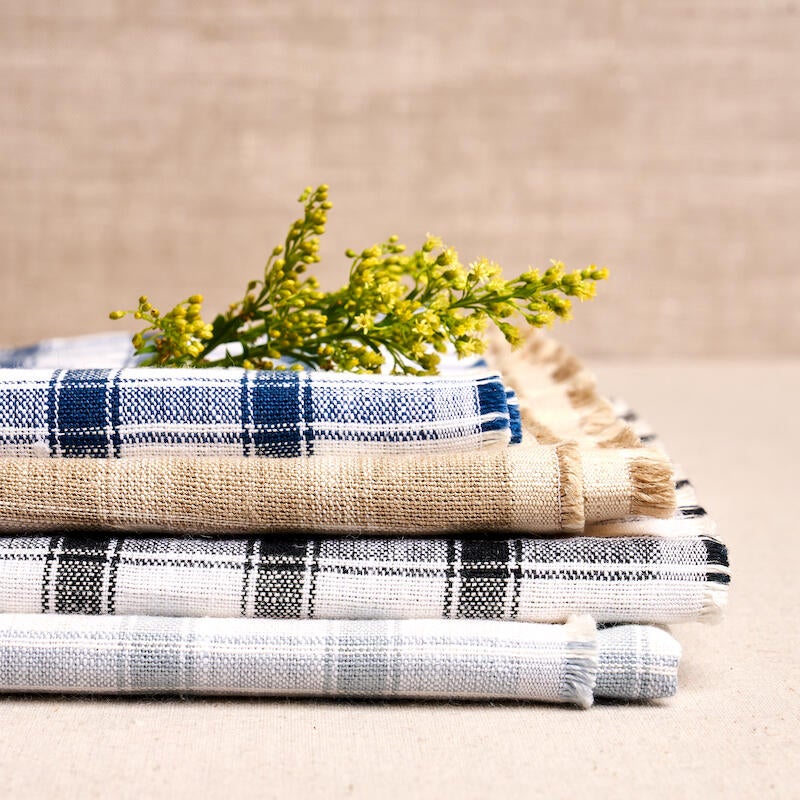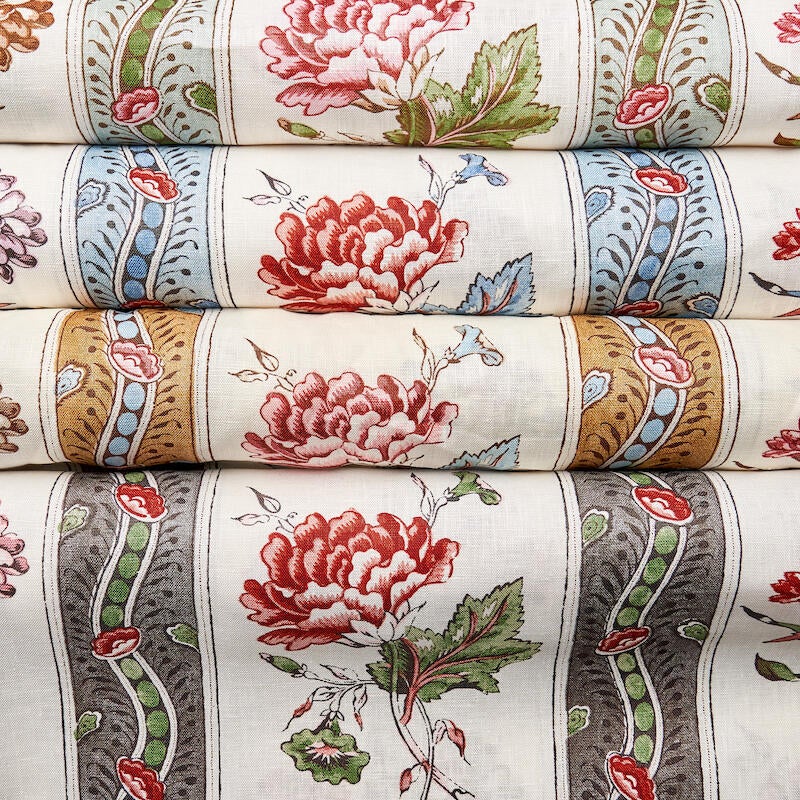 Schumacher teamed up with Williamsburg for the Homecoming collection. The series offers everything from fabrics and wallcoverings to trims and pillows bedecked in archival motifs found in the archives of the Colonial Williamsburg Foundation, including a classic checkered linen traditionally used for bed curtains and valances named Crawford Check and a woodblock-printed chintz that dates back to the late 18th century named Ariana Floral Stripe.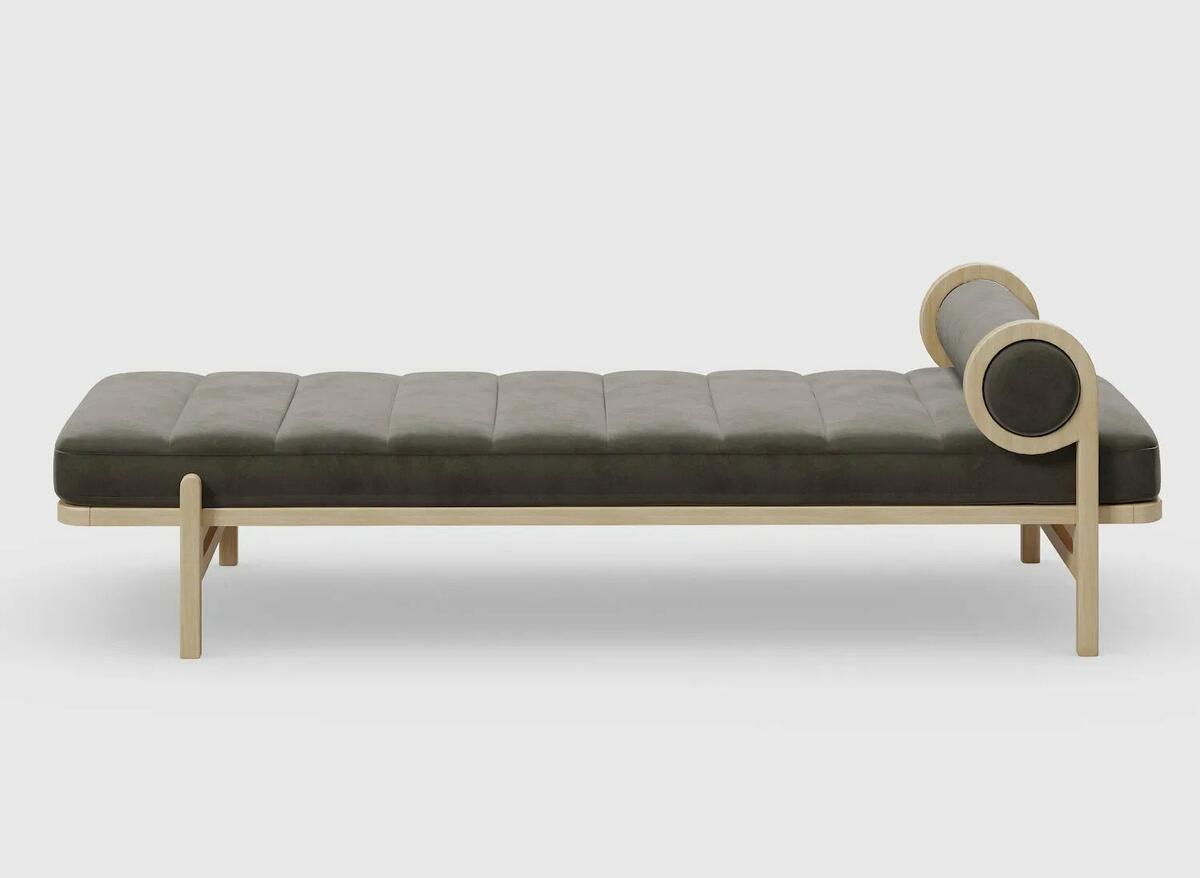 Courtesy of Last Ditch Design
Last Ditch Design launched its inaugural line of hand-crafted, made-to-order case goods and seating. The namesake collection offers 30 minimalist pieces tailor-made from raw materials, such as walnut, oak and ash wood, including the spacious, midcentury-style Sulaco dresser and a low-lying daybed with a built-in bolster cushion named Silas.
West Elm Kids tapped Misha & Puff for an insanely chic collaboration. The collection features a characterful assortment of kid-friendly textiles, decor accents and furniture pieces adorned in the artisanal fashion brand's vintage-style motifs, including floral print bedsheets with scalloped edges, felt wall art and a hand-tufted shag rug with a primary-colored geometric pattern.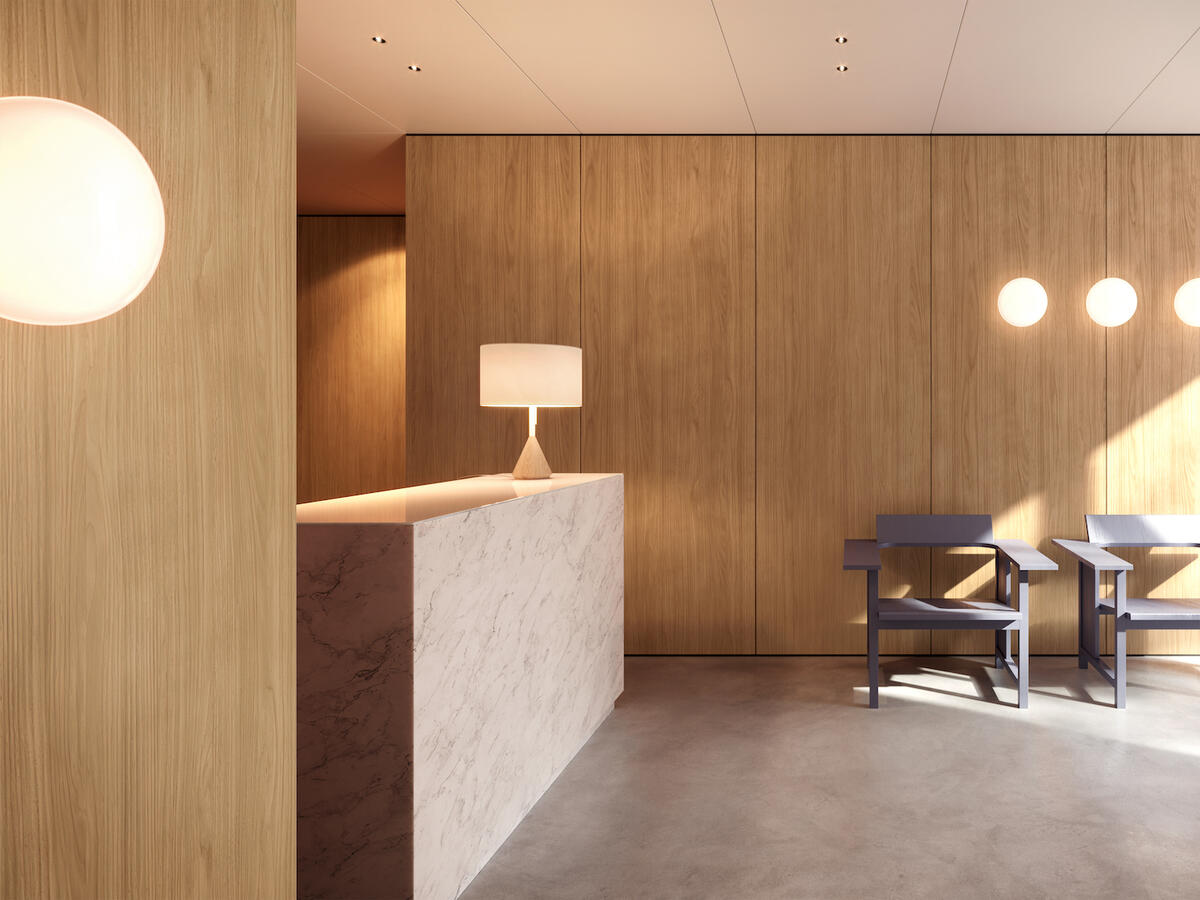 Designtex released an innovative line of self-adhesive wallcoverings called 3M DI-NOC. Cast on flexible, fade-resistant vinyl, the series boasts more than 800 patterns—ranging from natural stone-inspired styles to faux metals and woods—that can be applied to an array of surfaces to forge a sleek textural finish—no contractor necessary.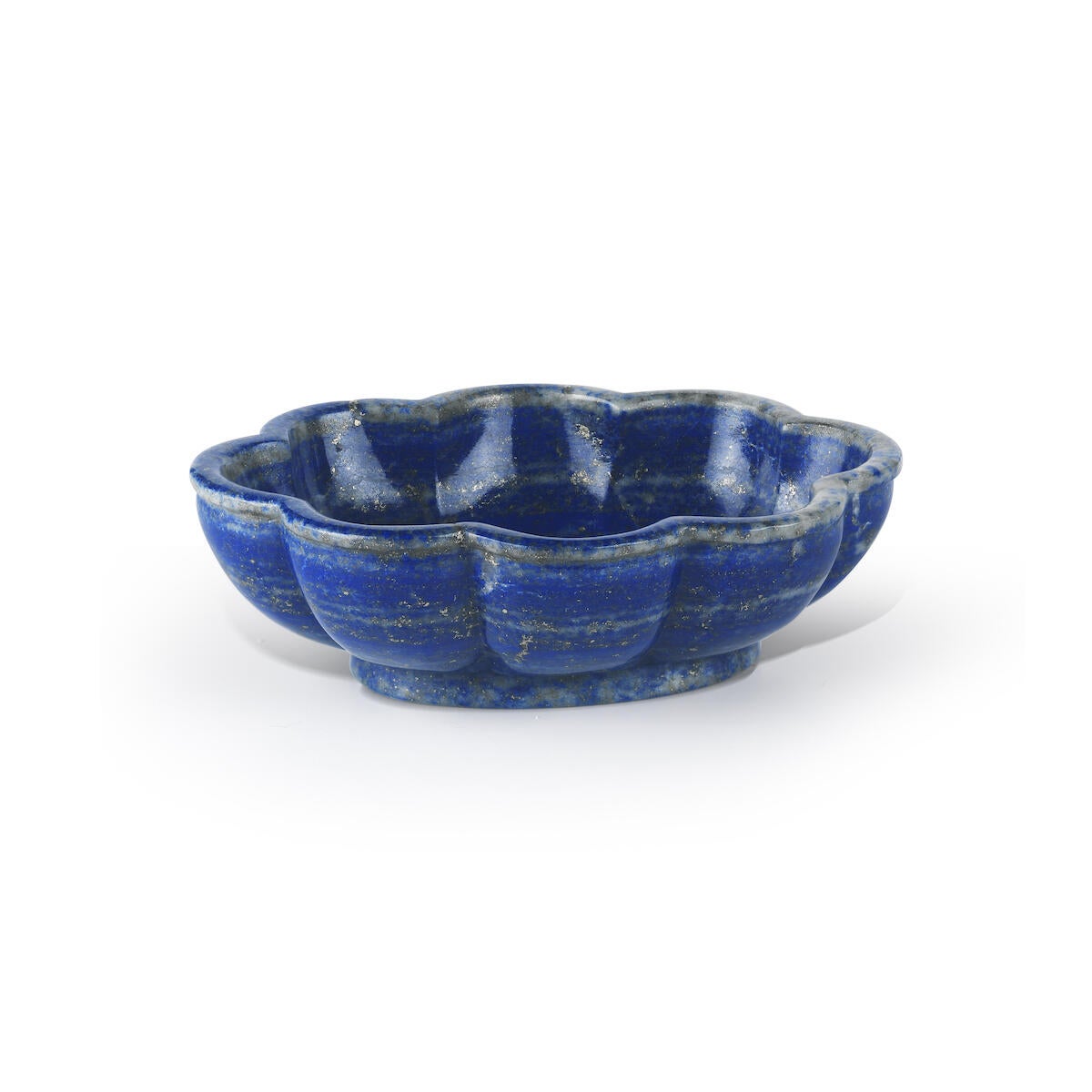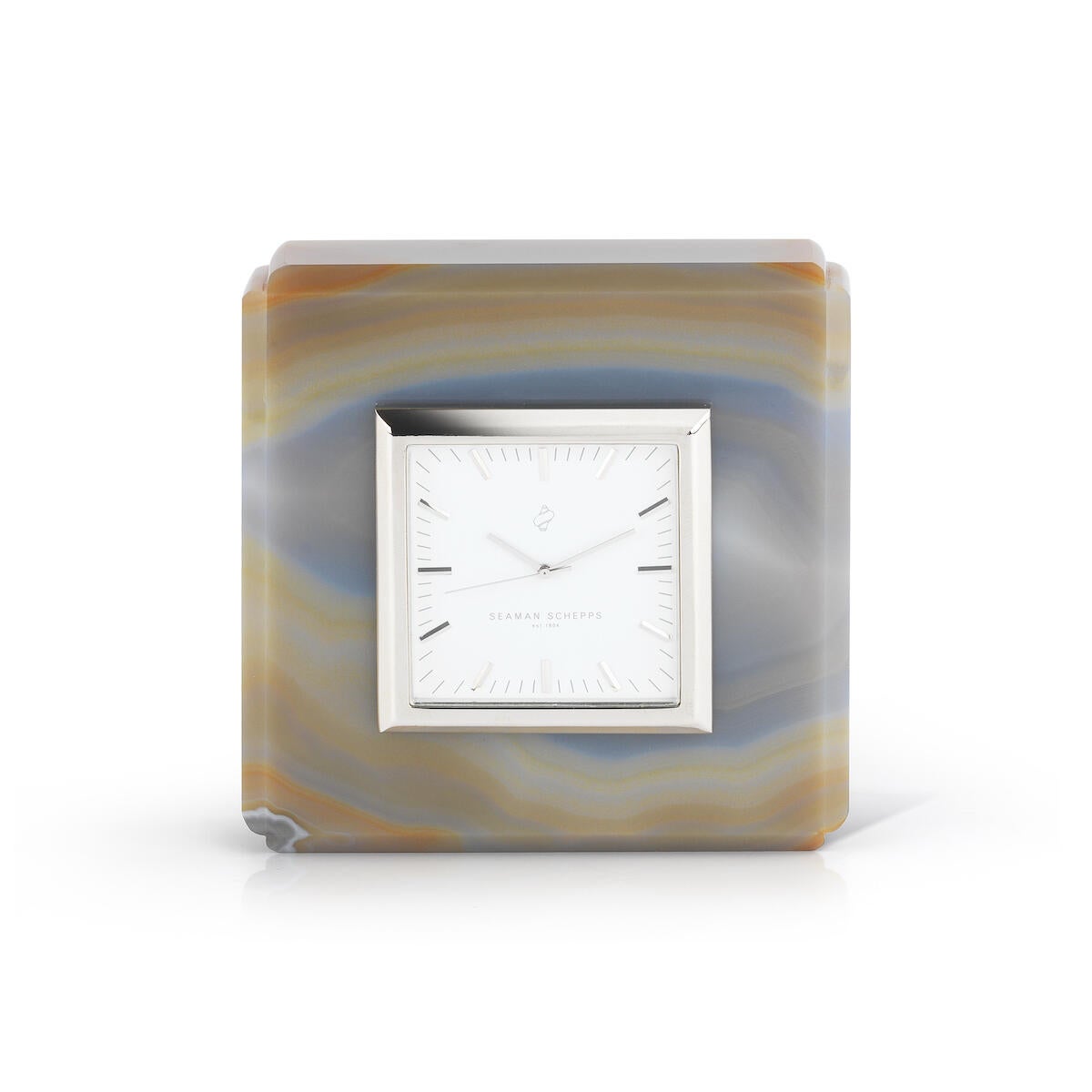 Iconic American jeweler Seaman Schepps premiered its first-ever collection of homewares. Available exclusively inside the brand's newly opened New York flagship store at 824 Madison Avenue, the series offers a medley of elegant objects hand-carved from natural stones such as agate and lapis, including clocks, salt cellars, bowls and flowerpots.