One of Britain's most collectible midcentury furniture collections is being brought back to life at Clerkenwell Design Week, which will unfold in London next month over May 22 to 24. The S-Range by John and Sylvia Reid spans 13 pieces from the original collection created for Stag Furniture in 1960 that are being revived by Nathan Furniture, a century-old brand known for its Scandinavian-influenced pieces.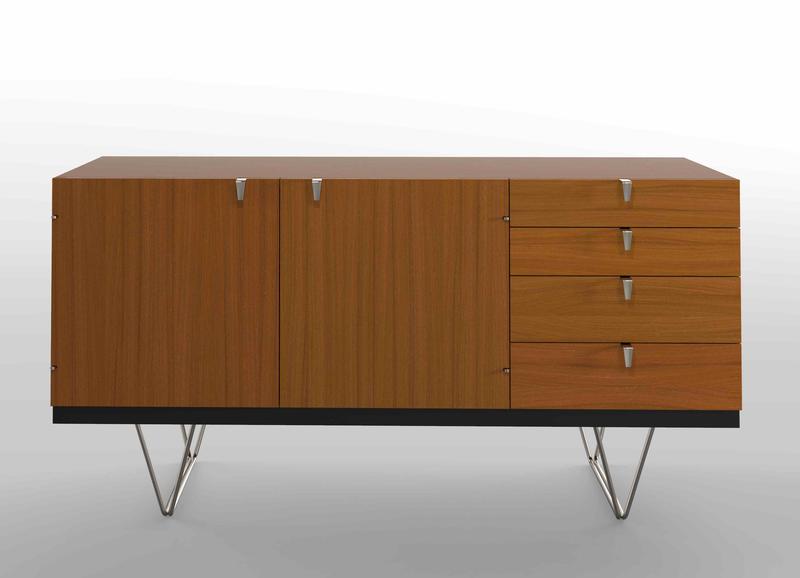 The Reids worked with British designer Robin Day and the manufacturer Hille in the early 1950s, and began a decade-long partnership with Stag that started in 1952. Their first line, the C-Range, included a collection of modernist bedroom furniture, and the S-Range was the pair's inaugural dining and living room collection.
Their son Dominic Reid worked with Nicholas Radford, managing director of Nathan Furniture, on the reissue. "Dominic and I are very excited about the reissue of the S-Range, as it represents not only one of the very best examples of British midcentury design, but has a great collaborative heritage behind it, which we are both very proud to be a part of," says Radford. "We hope the design community attending Clerkenwell will love what we have to show them."
Clerkenwell Design Week is a three-day independent design festival that has been held in London since 2010. Designed to spotlight emerging talent as well as established makers, this year's lineup includes leading furniture, lighting and product design product exhibitions; a series of discussions; Platform, a show for up-and-coming design talent held in an underground venue formerly used as a prison; and other happenings. The British Collection, now in its third year, will spotlight U.K.-grown talents including James Burleigh, deVOL Kitchens, Deadgood and Pluck, among a host of other brands and designers.