Dear Sean,
I work for a small architecture firm: the principal, whose name is on the door, myself, and another mid-level architect like me. For a long time, my coworker took other jobs on the side—a fairly common practice at firms of all sizes, in my experience, as long as they're outside business hours—but when the principal recently found out, he was livid.
I've now found a design competition that I'd like to enter. I'm confident that I can create the project entirely on my own time, and I'd enter under my own name, with no affiliation to my employer. Should I let him know that I'd like to enter it?
Working Overtime

Dear Working Overtime,
Architect Robert A.M. Stern's apprenticeship program is legendary, and since 1977 has produced some of today's very best architects (including one of my former clients, Sawyer Berson). It is a badge of honor to have worked at Stern's firm, and the expectation that you will one day move on to make your own mark is all done in the light of day.
Whether or not taking jobs on the side is common practice is neither here nor there. Taking kickbacks is also common practice, and its commonality makes it no less insidious. The fact is that if you are in the full-time employ of an architect, all of your work as an architect is (or should be) within the scope of your work as an employee of the firm. Doing work on the side, presumably for money—and whether it's common practice or not—is stealing.
Think of it this way: If you are less productive at work because of your side project, completed after-hours, why should you be paid the same for less-valuable work at the office? We are human beings; we get tired and distracted, and it's highly unlikely that your work doesn't suffer when you take on more work outside of the office. And yet I'm guessing your coworker did not offer to reduce their salary to compensate your principal for their diminished productivity. Instead, they left your principal with a terrible choice: Deal with an employee's side hustle or fire them. If you want to take on side work, then say so. If it is not important enough for you to risk losing your job, you should not be doing it.
Now, you might say that the work you hope to do is not for money and therefore not the same thing. But not so fast. If you will suffer from diminished capacity at work because you will be focused on the completion, that's a form of stealing. You owe your principal your ability to do your best work; if that is compromised by outside work of any sort, you should not do it without asking first.
I am not naive enough to think that anyone with the desire to make their own mark as a designer/architect will not engage in a bit of work "on the side." It has happened for ages, and will continue for as long as artists have egos. That said, it doesn't have to be underhanded. If your principal is not willing to engage in a mentorship or apprentice-type program à la Stern, there are still paths forward to define how side work might be accommodated—whether for pay, like your coworker, or for recognition, like you—so that there is an understanding as to what end.
As the world evolves, so do opportunities for designers and architects. Today, not only is it highly unlikely that an employee will stay with one firm for the entirety of their career, it is equally unlikely that they will remain in the same career. If you work for someone unwilling to acknowledge this reality, you may certainly vote with your feet. But unless you have a conversation about how you might move forward, how will you really know? It is to every business owner's benefit to see what might be with you as you move forward toward your next chapter. Who knows, when the time comes for you to leap out on your own, they might back you financially or support you in many other ways in your endeavor.
The choice is yours, and I hope you choose integrity. Have the conversation, express why it matters to you as an artist to enter the competition, and why it is of benefit to your principal that you do so. Whatever happens next happens.
____________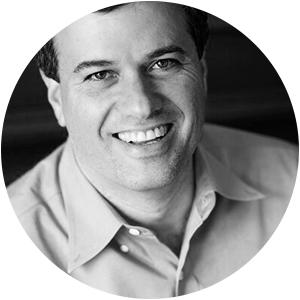 Sean Low is the go-to business coach for interior designers. His clients have included Nate Berkus, Sawyer Berson, Vicente Wolf, Barry Dixon, Kevin Isbell and McGrath II. Low earned his law degree from the University of Pennsylvania, and as founder-president of The Business of Being Creative, he has long consulted for design businesses. In his Business Advice column for BOH, he answers designers' most pressing questions. Have a dilemma? Send us an email—and don't worry, we can keep your details anonymous.
Homepage photo: Shutterstock.com