New York School of Interior Design's Annual Benefit Dinner will unfold March 6 at a private Manhattan club, honoring top designers. The event is co-chaired by NYSID trustees Alexa Hampton, Maria Spears and Newell Turner.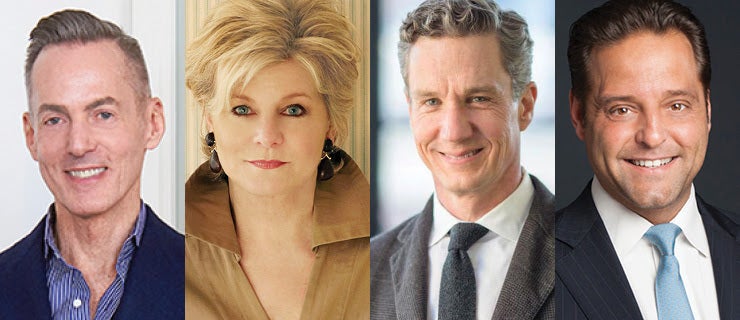 David Kleinberg will receive the Albert Hadley Lifetime Achievement Award; Charlotte Moss will receive the NYSID Centennial Medal; Brian Sawyer of Sawyer | Berson will receive the Thomas N. Armstrong III Award in Landscape Design; and Paul Scialla of Delos will receive the Green Design Award. 
"We are thrilled to recognize these outstanding men and women whose work exemplifies the contributions design makes to our lives and our world," says Patricia M. Sovern, chair of NYSID's board of trustees. "They inspire our students as powerful role models."
Tickets are now on sale, and proceeds will provide scholarship support for NYSID students.