Six months ago, interior designer Lauren Hudson watched with apprehension as two beloved fabric lines, Classic Cloth and Rose Cumming Chintzes, disappeared in the throes of Dessin Fournir's collapse. Somewhere along the way, waiting for new ownership to emerge gave way to the notion that perhaps she herself was the right person to shepherd the brands back into the marketplace. Though relatively new to the design industry, Hudson already has deep experience preserving legacy brands—knowledge she's now leveraging to attempt a rescue operation for two Dessin Fournir fabric lines.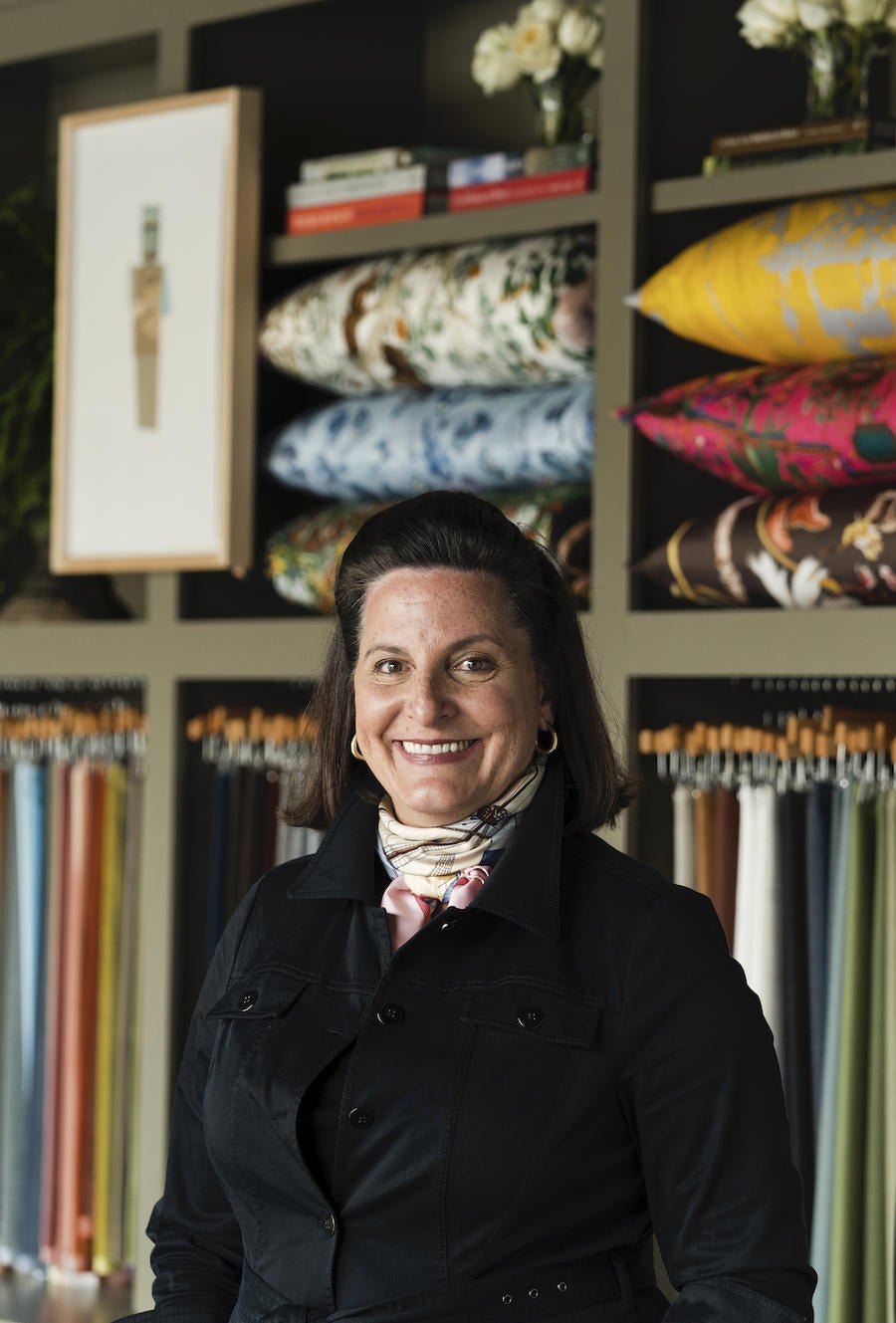 Jack Thompson Photography
Hudson's history of breathing new life into storied brands goes back about a decade. In 2009, she hired Jerry Jeanmard of Wells Design to decorate her own home—a project he suggested would be one of his last before closing the firm. (He had purchased it from his own longtime mentor, legendary Houston designer Herbert Wells, who got his start in the 1950s.) Instead, Hudson struck up an unlikely partnership with Jeanmard: She would purchase the firm, keep it open, and learn the business from him. It was a departure from Hudson's previous career—as a high school history teacher and recruiter for accounting behemoth Arthur Andersen—but one she took to quickly.
In February 2017, Hudson opened her own showroom in Decorative Center Houston, stocked with many vendors who had ties to the firm dating back to Wells himself. Soon after, she took over the well-regarded Ellouise Abbott showroom—her neighbor in Houston, but also a major player in the Dallas Market Center. Today, the merged entity, the Wells Abbott showroom, carries major lines exclusively in both markets while also carrying on a local legacy.
By late last year, Hudson was in talks with Dessin Fournir to carry the line. "We were given the representation contracts at the end of 2018—just in time for them to go completely belly-up," she says. She signed the contract with a sense that the company was in trouble—by then, lead times had reached a year or longer—but with hopes of securing a partnership with new ownership. The line never even arrived in the showroom.
As months passed, the conversations Hudson was having about her business with her husband began to change. "It went from hoping for a relationship with new ownership to, well, maybe it should be us," she says. "It's not like we set out with that thought in the beginning, but once you get something like that in your head, it's hard to let go of it—especially if it's a line you're already in love with. You don't want it to go to someone else."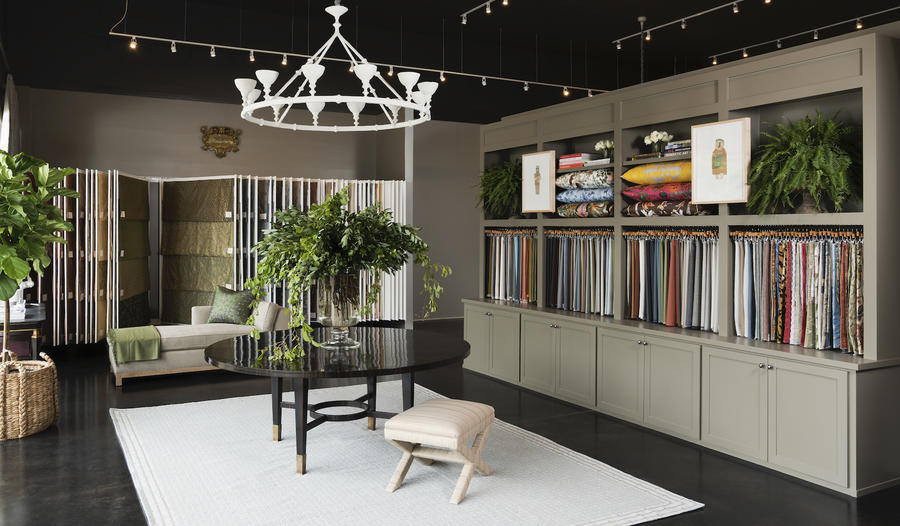 Jack Thompson Photography
When Hudson joined the firm, Jeanmard introduced her to Classic Cloth and Rose Cumming Chintzes, which became mainstays in her own work (and in her home, which she says is covered in both). "The brands have been the defining lines of my journey through interior design, and the thought of them disappearing or being absorbed into some large collection where a lot of what makes them special might have been lost, was terrible."
Rose Cumming founded her design firm and an Upper East Side furniture and antiques shop in 1917 after following her actress sister to New York from her native Australia. A precursor to Mario Buatta's signature look, she introduced a generation of staid New Yorkers to saturated hues and chinoiserie, and brought chintz to the home's most informal spaces. Cumming also designed and printed her own fabrics, a business her sister continued after the decorator's death in 1968; the line was sold to Dessin Fournir in the mid-2000s.
Though it boasts a less romantic founding story, Classic Cloth was Dessin Fournir's in-house line of high-end basics. The wide array of elegant, complementary wovens become an essential designer resource—a medley of supple, textured textiles.
Hudson's familiarity with both lines—and their strengths and weaknesses—now gives her a leg up in putting her own creative stamp on each. "They are both beautiful in general but need some editing," she days. "Right now there are holes, especially on the Classic Cloth side. We're focused on rounding it out to be a full set of foundational basics, made in the best mills in the world."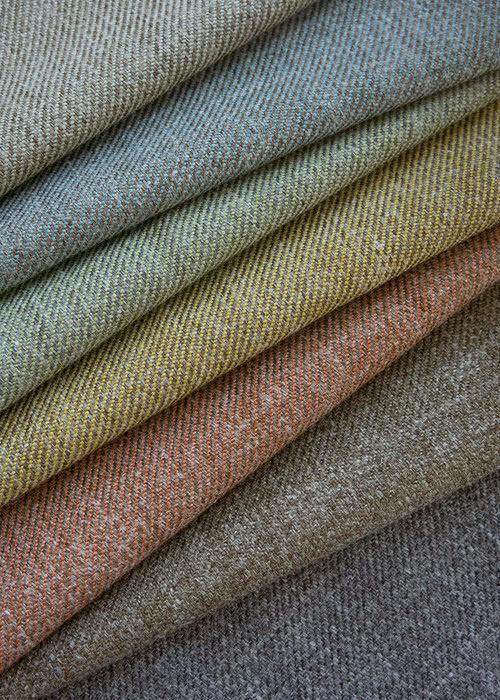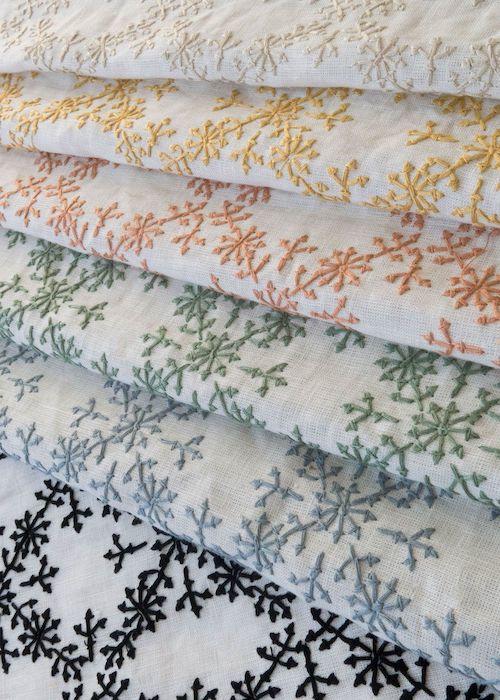 That doesn't necessarily mean dramatic changes are in store. "With Rose Cumming, I'm taking it back to its roots," she says. "Those chintzes are special, and the archive we have taken possession of is beautiful. There are some fabrics in that archive I can't wait to get my hands on. If they're recolored or rescaled—there's enough that's not out there right now to keep us busy for several years."
In short, she says, her mission is simple: "No cutting corners, no dumbing it down."
In addition to purchasing the two brands and all of their intellectual property and inventory, Hudson is also leasing the aforementioned Kansas warehouse formerly owned by Dessin Fournir, which currently houses the inventory she purchased. Keeping the warehouse, she says, allows the two brands to be operational as quickly as possible. (She has already rehired three former warehouse employees and is in talks with others.)
One of the first major challenges she'll face is reintroducing the brand to the marketplace, especially in places like Chicago and New York, where Dessin Fournir previously operated its own showrooms. "It's an interesting situation, because these are very established brands, but it's also kind of like starting over," she says. "It's not only new ownership, but in many cases also new representation."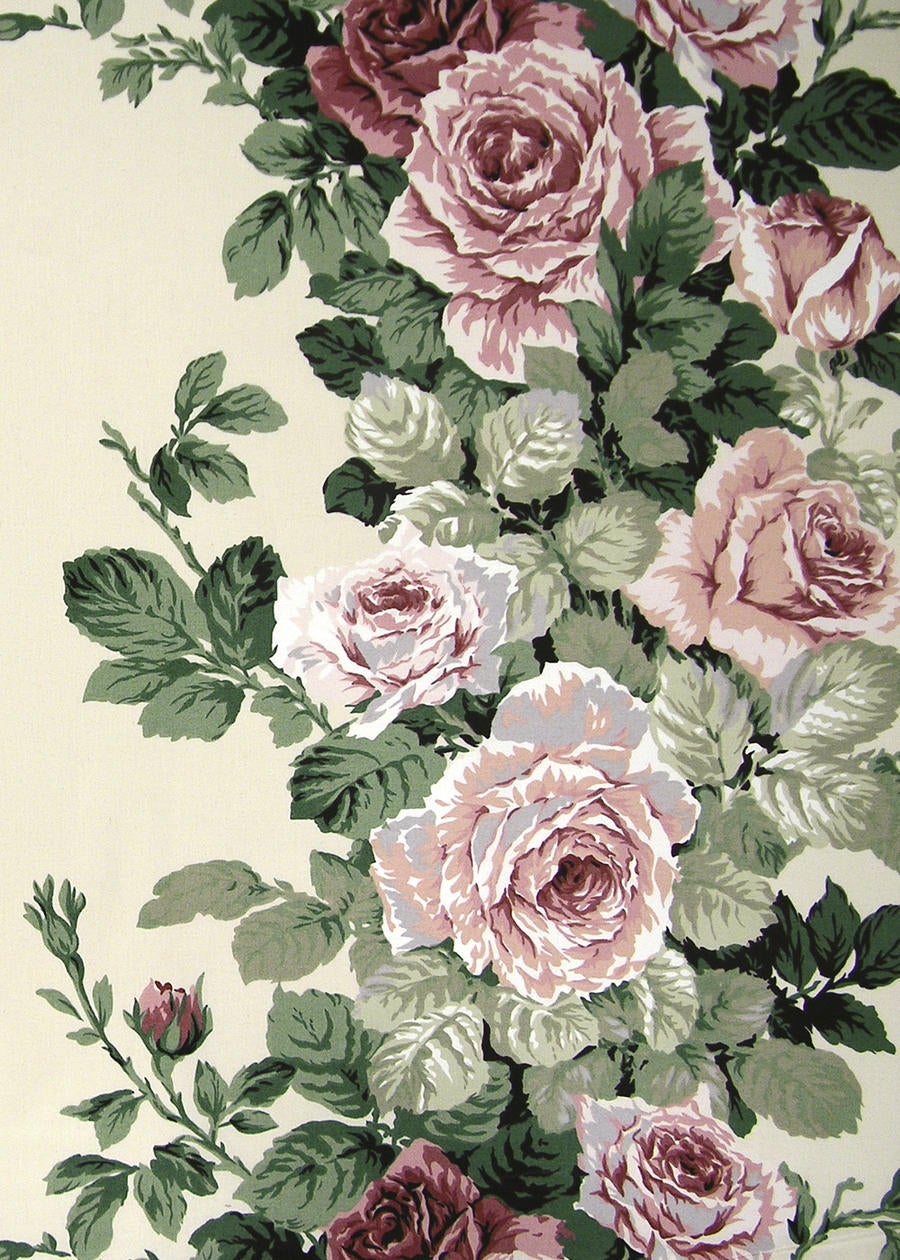 For now, East Coast orders will be fulfilled by Ainsworth-Noah in Atlanta, which was the first showroom to represent Cummings's line after the designer's own shop and has carried the brand for nearly 30 years. Hudson's showrooms in Texas will pick up orders throughout the Midwest; starting in November, Michael S. Smith's Los Angeles showroom, Jasper, will cover the West Coast.
"We never took the line down, we just flipped over the tags and told everyone it was on hold," says Dennis Hunt, president of Ainsworth-Noah. "I was telling designers, 'Don't get rid of your libraries!' In the back of my head, I always felt there would be a white knight—and now, eight months later, it has happened."
The line's revitalization comes as a relief, says Hunt—a dose of good news amid a wave of closures and acquisitions. "These brands keep disappearing or being bought up by large companies," he says. "Our excitement is that we get to continue to present and push forward these legacy brands that are so deeply rooted in who we are. These lines are staples for high-end designers—especially if we don't want to become a generic white-linen world."
In January, Hudson will relaunch the brands in the Tissus d'Hélène showroom; then, she'll focus on finding representation in Chicago, New York and San Francisco. Another priority will be rebuilding bridges with the brands' longtime mills, many of which were burned over the course of Dessin Fournir's demise.
As both a designer and a multiline showroom owner, Hudson remains committed to the showroom distribution model—albeit powered by technology and services that add value for designers. Her understanding of the nuances of the challenges that both sides encounter has made her especially sensitive as she develops a path forward.
"I understand the limitations, but I happen to think the future is bright," she says. "What I'm trying to do is address some of those challenges in order to support the designer and the showroom."
For Hudson, that means a website that makes the lines easily accessible to designers, allowing them to check stock and pricing and request memo samples directly from the warehouse, which fills the orders within 24 hours. Designers who request quotes from the site will be funneled to the proper showroom. "That's the differentiating factor," says Hudson. "In my firm, if something is easy to order—if it's properly stocked, easy to get samples, and the showroom I'm working with is informed—we're ordering it. But if it's hard, there are other places to go."
She's also committed to developing a resource library for top clients that will be beautifully packaged, easy to source from, and continually updated by outside sales reps—a service she greatly values in her own firm. "Even with our offices in the design center, with showrooms next door, there are lines we source in our office because we have what we need right there," she says. "It's all about ease of use—and confidence. There are lines we use over and over again because we have confidence in them."
Though Hudson's path to the design industry is an unusual one, she says her decade as a high school history teacher and another as a recruiter for Arthur Anderson prepared her for success in unique ways.
"My experience as a teacher [taught me] about being a good steward," she says. "It's my responsibility to be a good steward to Wells Design, which has such a wonderful heritage, and to Ellouise Abbott and the showroom she started. The concept of stewardship applies to [Rose Cumming and Classic Cloth] too: Having an appreciation of the archive, being true to the line's heritage, and trying to leave it a little better than I found it."