Lifestyle blog Quintessence feels like an industry fixture. And yet, Quintessence's "At Home With" video series co-creator Susanna Salk says it wouldn't have existed a decade ago.
"It used to be a finite group of editors and producers who chose what people saw," Salk tells Business of Home. "Now, there are no more categories—you don't just write about gardens, you don't just cover home. When you cover a home, you cover a person, fashion, travel, dogs. There are a lot of threads. If you leave yourself open to them, you can constantly be weaving through one or all of the fabrics."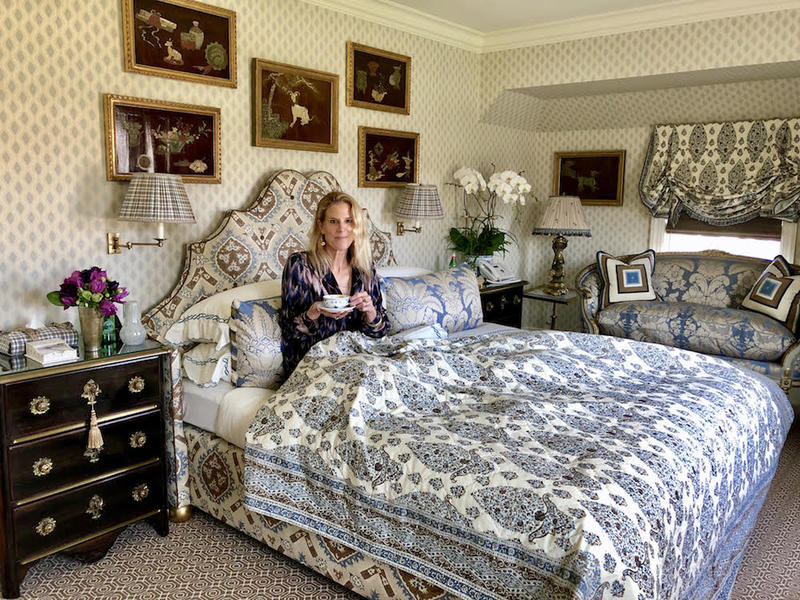 Stacey Bewkes, courtesy of Quintessence
Salk and Quintessence founder Stacey Bewkes published their first video with Thom Filicia six years ago, on Valentine's Day 2013. Early videos featured the pair shopping around New York with designers, who shared what they liked and why.
Bewkes, a former art director for book publisher Simon & Schuster, learned how to film after she was asked to create a retrospective DVD for her daughter's fifth grade graduation. "I bought a video camera from Costco," Bewkes tells BOH. "I spent six months learning iMovie. I have to give a thumbs-up to my local Apple store."
The rest is history. Suzanne Rheinstein, Cathy Graham and Paolo Moschino are all featured in this year's video lineup. And Bewkes and Salk, despite having individual projects (Bewkes runs the Quintessence blog; Salk writes books) have fine-tuned their relationship, even working on a few books together.

After the pair invested countless hours and thousands of dollars out of pocket, Quintessence's model was looking less and less sustainable. But fortunately, revenue finally began to come in.
"Susanna and I have an unwritten language. We communicate really well, we have the same work ethics and we enjoy doing it," says Bewkes. "She's a great on-air presence with knowledge of design. I can see what I should be shooting, and I've gained the technical expertise to be able to do it."
Salk loves the connections that she has made with designers as well as the connections she has inspired through the content. "I love that I can be shooting Emma Burns's dog at her country house, and it's got this incredible custom collar—I take a picture and show it on Instagram and then my neighbor customizes it for her teenage daughter's dog," Salk says. "They didn't know each other two months ago. Now they're collaborating on something very intimate."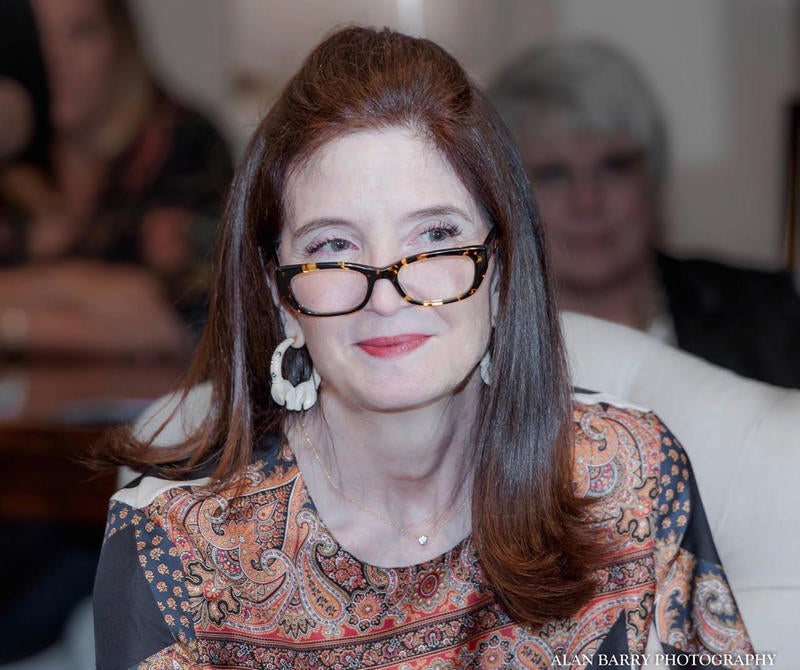 In May, Bewkes and Salk will be in England shooting for both their forthcoming book (set to debut in spring 2020) and the show. They're tacking on a visit to Antwerp, Belgium, where they hope to visit Gert Voorjans's home. But it's a hell of a lot of work to keep the content machine running, they both say.
"The biggest challenge is just doing it," says Bewkes. "It's a ridiculous amount of work. I'm not just going to re-publish a story that was in a magazine. I'm trying to do original content." When she first started in 2011, she posted five days a week. That lasted two years. Then, she downshifted to three days a week. That lasted five years. Now, because "video editing is brutal," she posts even less. Sometimes she takes breaks. "There's only so much you can do," she admits. After the pair invested countless hours and thousands of dollars out of pocket, Quintessence's model was looking less and less sustainable. But fortunately, revenue finally began to come in.
Last year, Bewkes and Salk began taking sponsors for the video series, a form of monetization that they hadn't dreamed was possible in the beginning. But with 5 million views in five years, three-fifths of which were garnered in 2018 alone, it finally felt like a viable option to sustain their passion project. Charging $6,000 a pop, Bewkes now edits and adds a commercial to each sponsored video, targeting brands with whom the designer has a licensed collection set to debut, or simply who might want to, as Salk puts it, "attach their wagon to this star." Publicists and marketing directors often find sponsors when they pitch their clients to Quintessence.
"Unlike print, which is dramatically more expensive and also doesn't last, when someone sponsors one of our videos it stays permanently attached to the video of their choice," says Bewkes. "Videos continue to get eyeballs months and even years after they go up. Today, about 80 percent of videos are sponsored. "We [still] aren't making what we would like to make, or what we think we're actually worth," she adds, "but you have to start somewhere."
One thing sponsorship won't change is Bewkes and Salk's shared vision. "When you notice that a clothing company you love has switched factories to save money and suddenly the stuff is no longer as well-made—we're never going to put you through that," says Salk. "We'll never have a sponsored series [with a brand] we don't love."