With a new $23 million Series B funding round* under her belt, Shanna Tellerman, founder and CEO of the revolutionary 3-D home design startup Modsy, sees the industry at a tipping point.
*Series B is the second round of funding for a startup company. It is a sign that the business model appears to be working and the company is ready to expand. Venture capitalists who specialize in the later growth stages for a company are usually brought on board, at a higher valuation than the earlier investors. The valuation rises as the company demonstrates its ability to achieve important milestones.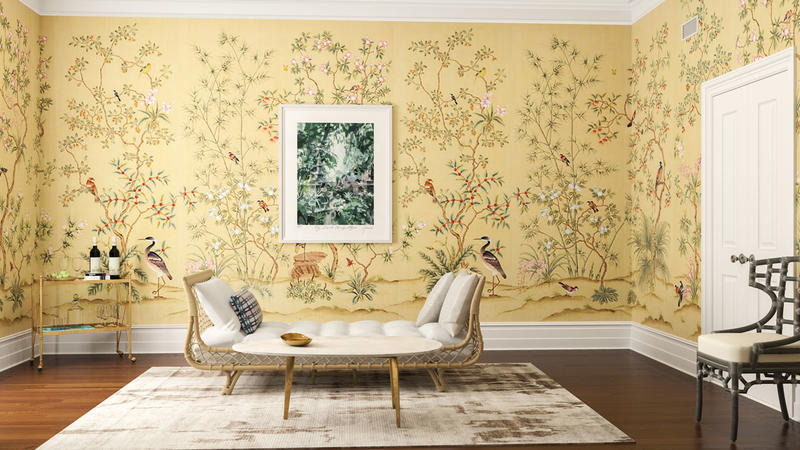 "3-D technology has reached the point where you can produce a level of photorealism that rivals photography," says Tellerman. "The cloud has unlocked the ability to scale 3-D renderings at an affordable rate and without specialized local equipment. Computer vision techniques have allowed us to reduce the costs of producing 3-D models. All of these things combined means we can now create a scalable solution for personalized visualization at a highly affordable cost, and we can package it in a way that is extremely accessible to consumers everywhere."
Tellerman's efforts to reach a broad base of consumers is evident not only in her choice of retail partners such as West Elm, Pottery Barn, and Crate & Barrel, but also in her choice of financial partners.
Advance Venture Partners was the lead investor on this latest round. AVP is known to invest in early growth stage companies that might benefit from the fund's strong ties to Advance Publications, the parent company of Condé Nast. Tellerman knows her company will have to earn partnerships with any of the magazines in the Newhouse family stable, but, as she puts it, "a strong introduction is a great starting point."
NBC Universal also came onboard as an investor in the latest round. Modsy has been featured in a couple of on-air projects with the Bravo network, including The Real Housewives of New York. During that show's season finale, Modsy virtually redesigned star Sonja Morgan's Manhattan townhouse. The photorealism of the de Gournay wallpaper captured in the 3-D renderings was stunning.
As Modsy's transformative technology inevitably begins to seep into popular culture through the company's partnership efforts with design influencers and media figures, it is also grabbing the attention of interior design professionals. Among designers, the reaction is perhaps best described as one of trepidation.
Tellerman presented her company and its capabilities recently at the Design Leadership Summit, a gathering of highly accomplished design professionals, in San Francisco. Some members of the audience shared afterwards that they were concerned by what the technology might one day mean for their business. Design Leadership Network founder Peter Sallick later told Architectural Digest, "I think fear is a healthy thing. People's uncertainty, or fear, around technology isn't a bad thing, it just means we're all learning how to adapt."
For some time, the entire to-the-trade industry has been learning to adjust to the dramatically altered landscape that has emerged since the end of the financial crisis. Clients have gained far greater access to resources and, to the lament of many designers, are often feeling emboldened to play a greater role in the specifying and purchasing process. It is easy to imagine these challenges accelerating once such a powerful shopping tool as Modsy gets in the hands of would-be clients everywhere.
Perhaps more and more trade resources will find a way to partner with this compelling technology, with Sallick's Dering Hall or companies like Chairish and DECASO finding a way to make a designer-driven version that incorporates Modsy's 3-D rendering capabilities.
Modsy's room settings are stunning, but relying only on mass-produced furniture and lighting resources from which to pull product could be seen as a limitation. The layouts lack the richness and texture of vintage and to-the-trade resources and may soon feel formulaic. This is still the realm where talented designers shine, but this technology beckons us all.