Online vintage marketplaces Chairish and Decaso have launched a new augmented reality feature available for iPhone and iPad, allowing users to view items listed on both the brands' apps in a room setting.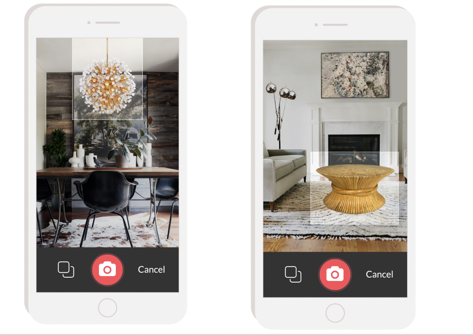 How it works: Users open either the Chairish or DECASO app, choose a product, and select the "View in Your Space" option to turn on their iPhone or iPad camera; the product then appears within the camera's view, letting users place the item within their room.
Product dimensions are also shown, and users can pull saved images of their room from their photo library. "For interior designers," explain the brands, "the new iOS feature provides a helpful way to show what pieces may look like in their clients' homes for easier decision making."
"Our new augmented reality feature is a game-changer. We predict that thanks to our new 'View in Your Space' feature, shoppers will be empowered to take more daring style choices because experimentation is now risk-free; the ability to 'try before you buy' brings full confidence to the online shopping experience," shares Anna Brockway, co-founder and chief marketing officer at Chairish and DECASO.