They're not trying to disrupt anything, and there's no middleman to cut out—David Ebbetts and Palmer Smith are simply starting a new high-end home brand. It's a straightforward plan with a straightforward name: South + English (Smith is from Georgia, Ebbetts was born in London). The pair, both industry veterans who helped grow Julian Chichester and Mr. Brown, are tapping into deep experience and a playful spirit.
"I've emerged in the 'buttoned-up Brit' role, and Palmer is the rather wide-open opposite," Ebbetts tells Business of Home of the partnership. "I am very process-oriented—I am thinking about 'how'—vendors, resources, materials to bring the idea to life. Palmer has an uncanny eye for what's next. … So on matters of gut instinct, Palmer tips the scales a bit—but don't tell him I said so."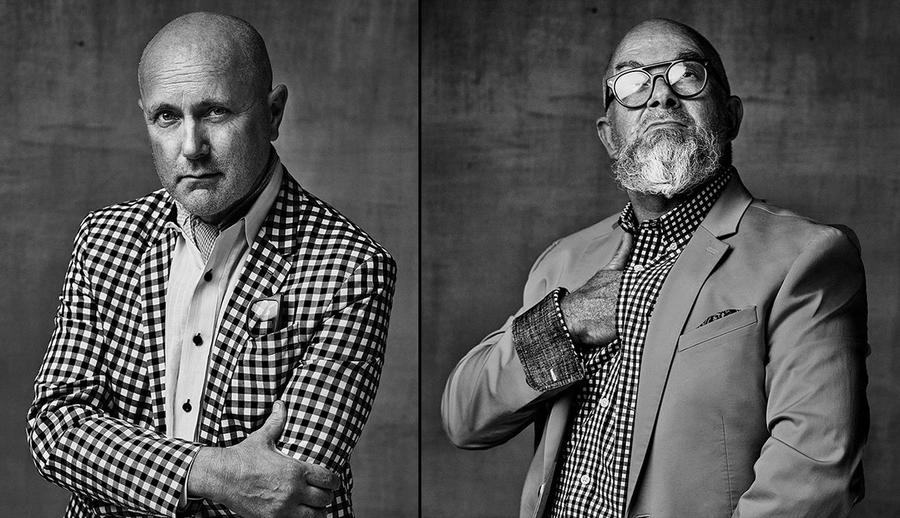 The debut collection, featuring case goods, upholstery, mirrors, objets d'art, and fine art reproductions, will debut at High Point next month with 50 pieces. The aesthetic is right there in the name: a mix of classic English proportions with a touch of liveliness from the modern South. A healthy chunk of the pieces are American-made, with a high degree of customization. Smith and Ebbetts are funding the venture themselves, targeting designers and high-end boutique retail.
"[It's] a really challenging market, and there's an awful lot of competition," says Ebbetts. "But I wanted to start in an area that I know. And there's room for a new American brand with a lot of customization, interesting finishes, very designer-focused."
Ebbetts, who co-launched Mr. Brown with Chichester in 2010, is relishing the chance to step out from behind the scenes and put his name on the front door: "The timing was right; I'm at the point now in my career where I wanted to follow my own vision—though of course it's Palmer's vision too." An experienced brand builder, Ebbetts is particularly jazzed to create a distinct voice for South + English. His roadmap for creating a compelling brand? Ditch that perfectly articulated vision you have in your head, and start doing stuff.
"You've got to be prepared to accept you don't know all the answers and adapt all the time … and you've got to physically try—you can't just ask people," he says. "Be prepared to change your opinion. You've got to be changing all the time. … It's an ongoing process. If you don't have that mentality, then don't do it, because you'll waste a lot of money."
In an era when branding experts often pitch themselves as all-knowing soothsayers who have all the answers ahead of time, Ebbetts's embrace of the practical is refreshing. "It's such an adaptive process," he says. "It takes time to bed yourself into a brand, it's something you've got to find."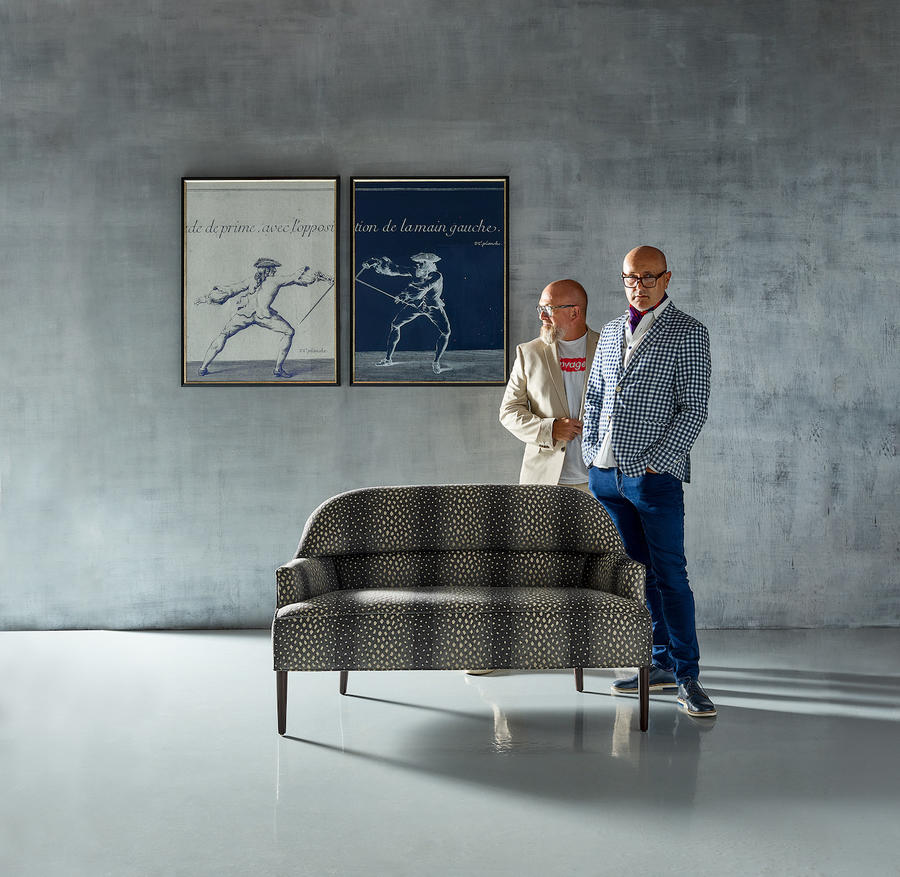 The business plan, too, will be a journey of discovery. Smith and Ebbetts are starting with the High Point, high-end world, but are open to selling direct to consumers as well. "We believe our designs will resonate with discerning consumers, so web-based DTC is also a consideration. But not imminent," says Ebbetts. "South + English is a clean slate. We don't stand on precedent. This means the business plan is flexible and fluid. Sometimes that means my answer to a question may be, 'I don't know.' That intrigues me. It's a process of finding the answers."
One thing Ebbetts does know? He's having fun. "I've never wanted to have my picture taken for photo shoots in the past. I hated doing that stuff. But we've done a few things now with South + English and it feels completely natural because, honestly? The brand is natural."