Fabric and wallpaper design was never a goal for Amanda Talley. But the New Orleans–based artist is now sampling 56 patterns and managing an in-house team that works on product design and upholstered furniture, available for sale in her art gallery. Talley shares her journey with EAL, chatting about how she uses high-resolution images of her artwork to design fabric and wallpaper patterns and about her experience working in New Orleans.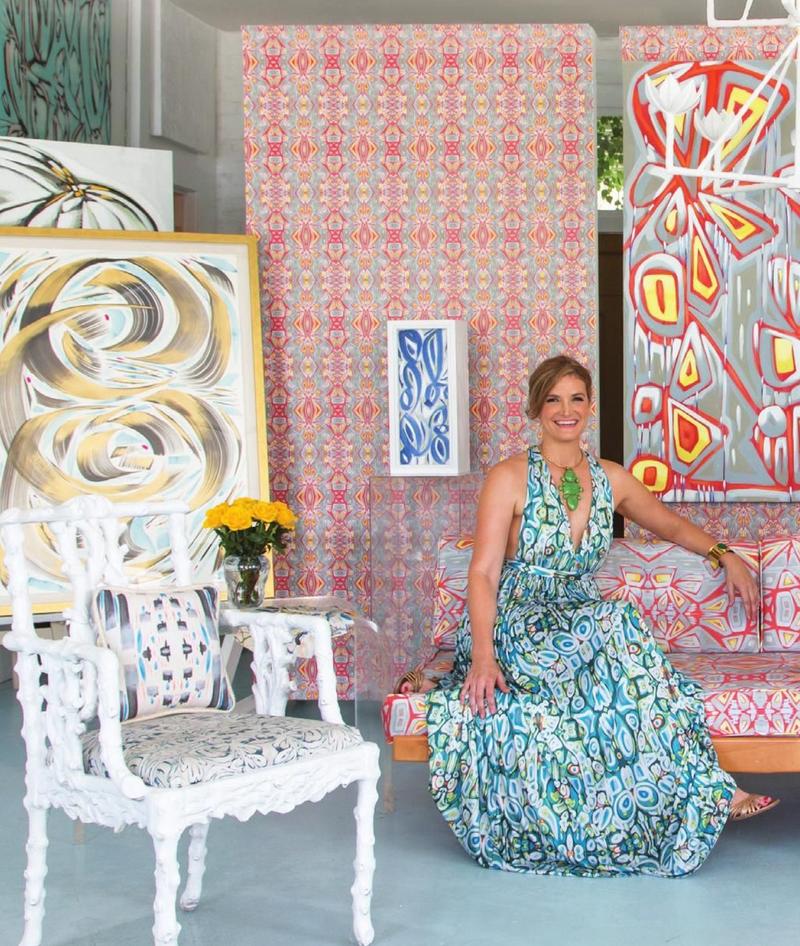 How did you begin designing fabric and wallpaper?
I received an undergraduate and graduate degree in painting and started my professional practice in 2000 in New Orleans. About 10 years ago, I opened up my gallery as a self-representing artist and about that same time, I started working with high-res images of my artwork to make patterns with them. Then eventually it merged into wallpaper and making product with the fabrics. We just kept going.
Did you set out to design fabric or did it come about naturally?
It came about kind of naturally, because the patterns worked so well with repeats; it intensifies the artwork. It is a more democratic idea of sharing art because not everyone can attain that one piece of work. But having the high-res image, the artwork can continue to grow and unfold and become a completely different thing than it began as—an evolution from where it started, to change into a pattern for a fabric and wallpaper.
Have you created any paintings specifically for your fabric and wallpaper?
I've only specifically made one pattern, and it was a drop repeat, called Seal Sign. Except that one, they've all been taking the artwork and making a pattern, not doing it beforehand.
How many patterns do you have available?
Right now, we have ballooned up to 56 patterns, which is a lot. It is a good problem to have. I think right now, sampling that many patterns is a lot, but then it is also hard to tell what the market wants right now. Sometimes it's more neutral, sometimes it's really colorful. You don't want to pull anything, because you want to see what is selling.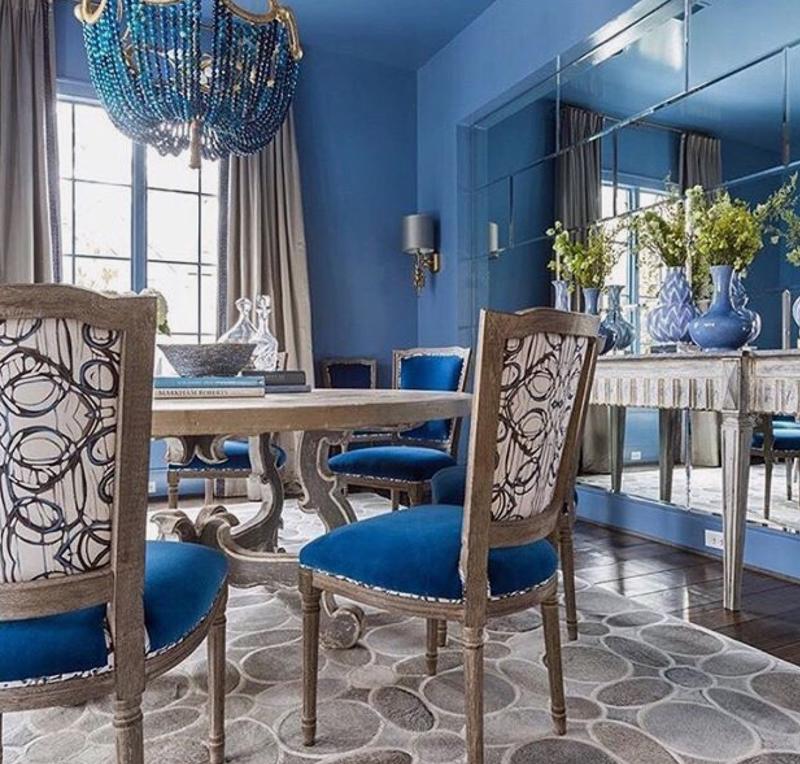 Now, we like to show people how I like to decorate and how I would use the patterns and upholster. We have all sorts of furniture for sale in the gallery and then I have a full-time workroom. They don't do upholstery, but they make product. They take care of purses and clothing and pillows, all sorts of product in-house.
In what capacity do you work with interior designers in New Orleans?
It is always cool to see somebody else's idea, how to use it, or how to frame a repeat to be a chair seat or a curtain. When we work with designers, especially people that we've worked with in the past, they change repeats and create whatever they want based on what they need, a micro print or blowing something up. A designer's eyes are always unique, and clients have great taste too. For me, working with designers, we can do a little more when they are working on a project. We can tailor our patterns to their projects.