This week in design, one TikTok user went viral after finding an $8,000 Roche Bobois Bubble sofa on the sidewalk and bringing it home, setting off a social media firestorm about the potential for mold and bedbugs—and the likelihood that it was a knockoff. Stay in the know with our weekly roundup of headlines, launches, events, recommended reading and more.
Business News
Home Depot's annual sales are on track to decline this year for the first time since 2009, The Wall Street Journal reports, as the retailer is hit by economic uncertainty and the end of the pandemic home boom. According to Home Depot's chief financial officer, certain product categories like building materials and hardware have remained strong following the pandemic, while others—such as kitchens and flooring—have declined this quarter. The chain has also seen shoppers pull back on big-ticket items like patio furniture and appliances, while also downsizing some remodeling projects—all of which has led Home Depot to predict that sales will fall between 2 and 5 percent this year, down from its February projection that sales would remain flat.
Italian Design Brands—a hub of 10 Italian luxury furniture and lighting companies including Saba Italia, Gervasoni and Meridiani—made its initial public offering last week. Trading with the ticker IDB.MI on the Euronext Milan, shares debuted last Thursday at 10.88 euros apiece in the morning and closed at 11.20 euros, up nearly 3 percent per share. IDB intends to parlay the proceeds from its IPO into expansion, with plans to make another acquisition by the end of the year, eventually looking to incorporate brands based outside of Italy. The company offered about 27.5 percent of its share capital, targeting a market capitalization of 293 million euros.
Elle Decor debuted its 2023 A-List in its latest print edition, recognizing standouts in the fields of residential interiors, architecture and landscape design. This year's cohort includes veterans of the list—including designers Rayman Boozer, Delia Kenza and Jean Liu—as well as a number of first-timers, such as Paris-based architect and interior designer Laura Gonzalez; Greenwich, Connecticut–based designer Patrick Mele; and Los Angeles–based designer Tiffany Howell. The magazine also designated a special group of design titans, honoring industry heavyweights like Sir David Adjaye, India Mahdavi and Kelly Wearstler.
New York is suing Steven Holl Architects over its design of the Hunters Point Library, which it alleges is not accessible to people with disabilities and violates the Americans With Disabilities Act. As the Queens Chronicle reports, the original lawsuit was filed by local disability advocate Tanya Jackson shortly after the $40 million library's debut in 2019, calling out areas of noncompliance in the space's staircase, bathroom layout and door clearances. The lawsuit has now made it to the state Supreme Court in Manhattan as the city seeks to recover the costs of remediating the building's design, the money it paid the original architects and further damages in the form of $20 million or more from SHA and $10 million each from the firm's leaders, Steven Holl and Christopher McVoy.
C&F Enterprises, the parent company of the C&F Home brand, acquired Pennsylvania-based Rightside Design Studio, which specializes in small-batch home textiles and accessories, for an undisclosed sum. As Home Accents Today reports, the purchase will see the company integrated into C&F's infrastructure, with Rightside Design Studio founder Lynn McKernan remaining on at the helm of the brand and design process. Starting this summer, C&F plans to debut the studio's product lines alongside its C&F Home and Beachcombers Coastal Life brands in exhibiting showrooms.
Holding company Makers & Craftsmen acquired Royal Custom Designs, a California-based luxury contract furniture manufacturer founded in 1971, Furniture Today reports. The terms of the deal were not disclosed. Following the purchase, Makers & Craftsmen founding member Jeff Sladick will become president of Royal Custom Designs, with current vice president Martha Clark continuing on in her current role, and previous president Jack Sissoyev remaining on in an advisory role during the transition in the coming year.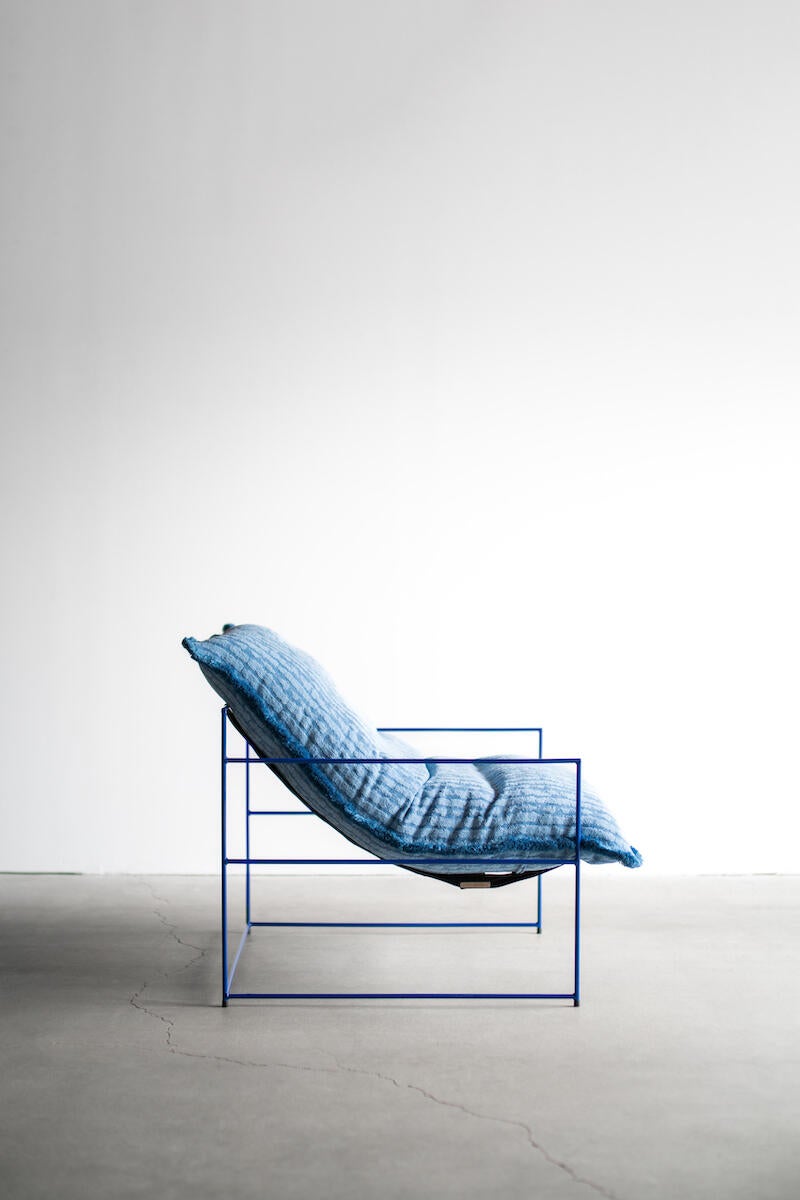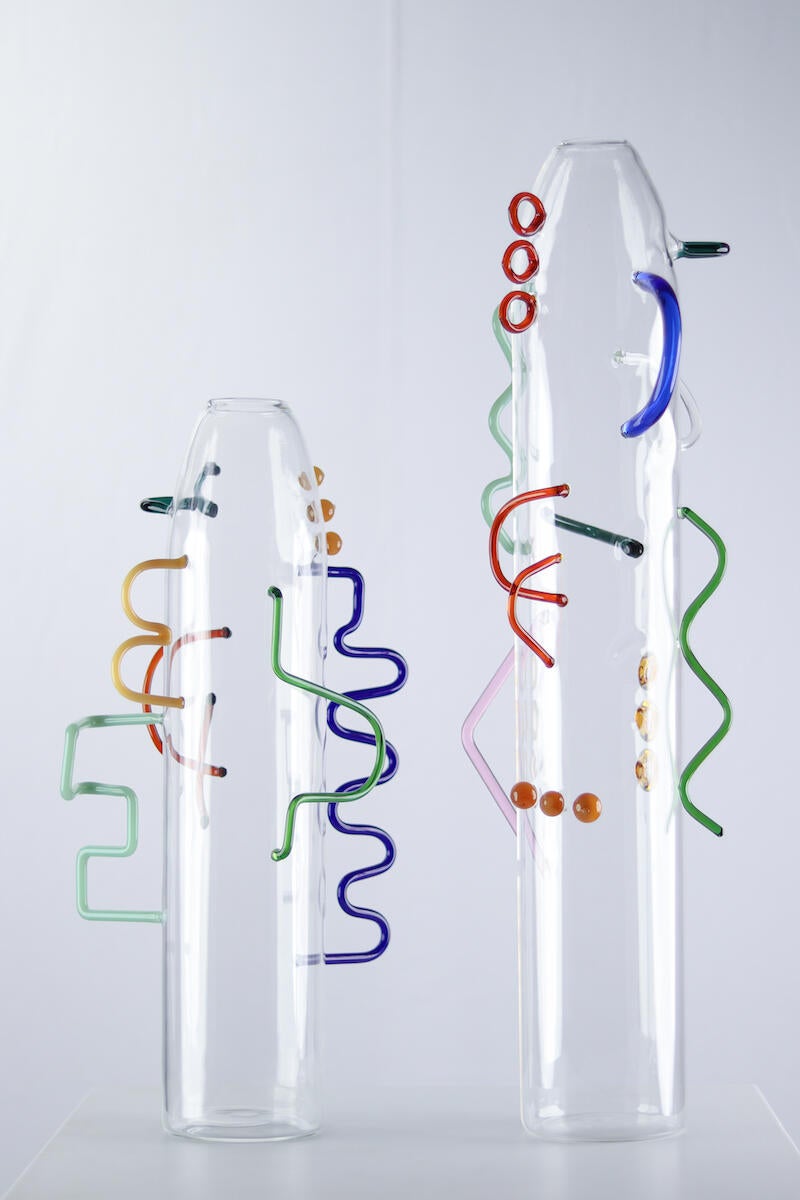 Launches & Collaborations
Marking the 10th anniversary of its Sierra chair, Los Angeles–based furniture company Croft House is celebrating the occasion by teaming up with 10 interior designers to create their own variations on the original design. The participating designers include Noz Nozawa, Max Humphrey and Emilie Munroe, among others—all of whom put their own spin on the piece by playing with pattern, color and texture, while retaining the design's shape and form.
Diego Olivero Studio partnered with Indian artisans based in Delhi for the debut of the Kaanch Glass Series. The hand-crafted collection employs borosilicate glass—a material known for its extreme durability—for an assortment of sculptures and lamps decorated with playful exterior elements like squiggly curved pieces and tiny spheres.
Showhouses
Real Simple announced the location and designer lineup behind its 6th annual Real Simple Home, which will be held at the Quay Tower in Brooklyn Heights—a three-bedroom penthouse on the building's 28th floor, featuring a rooftop deck, an open kitchen and floor-to-ceiling windows on all sides. This space will be re-imagined by a slate of designers including Bobby Berk, Michelle Gage, Linda Hayslett and David Quarles IV, and will be open to the public for tours starting in late September.
Recommended Reading
Last year, 24-year-old Abby Misbin's Etsy shop skyrocketed to success when one of her sequined cowboy hats was worn by Beyoncé in the poster for her Renaissance tour. Then came the drop-shippers—fellow Etsy sellers shilling poorly made counterfeits of popular items, usually sourced from wholesalers like AliExpress and Alibaba—who soon flooded the platform with fakes despite Misbin's attempts to curb the violations through Etsy's "reporting portal." As Kate Wagner writes for The Washington Post, Etsy launched in 2005 with a utopian vision of a large-scale site offering only hand-made and craft items—a mission that drop-shipping and knockoffs threaten to endanger.
An increasing number of wealthy second-home buyers based in the continental U.S. have been heading to Puerto Rico in recent years, boosting sales volume and prices for luxury properties in the U.S. territory—but it's not just the warm climate and history-rich cities drawing them in. As E.B. Solomont writes for The Wall Street Journal, many newcomers are attracted by a tax incentive called Act 60, which offers exemption from federal income taxes on income sourced there for individuals and corporations that make the territory their primary residence. Thanks to the pandemic boom in second-home buying and the rise of remote work, many wealthy newcomers are migrating—prompting certain longtime residents and local politicians to seek to repeal Act 60, citing it as a key source of gentrification in Puerto Rico.
Cue the Applause
The Ceramics of Italy Tile Competition named the 2023 winners of the 30th edition of the contest, honoring architects, designers and students for creative use of Italian tile in their projects. This year's winning projects include a 775,000-square-foot Atlanta office building employing gauged porcelain tile panels, along with a sustainable home in Costa Rica using tile in a transitional indoor-outdoor space. For the full list of winners, click here.
In Memoriam
Lester Gribetz, former Bloomingdale's vice chairman and retail industry veteran of the home furnishings and cosmetics industries, passed away at the age of 93. As Women's Wear Daily reports, Gribetz joined Bloomingdale's in 1953 in the department store's executive training program—by 1989, he had climbed the corporate ladder to become vice chairman, along with handling special projects such as private label marketing and the store's men's division. In 2001, he became vice president of home furnishings fashion direction, before going on to serve as president of prominent brands like tableware maker Lenox, Dansk and luggage company Hartmann. "Lester was a special and rare human being," Gribetz's husband, Andy Peters, told WWD. "His open heart and kind, caring nature captured everyone he came into contact with. He was also a skilled, once-in-a-generation merchant, which guided him from folding towels at Bloomingdale's just out of the army to becoming vice chairman of the store."
Homepage image: One of this year's winning projects for the Ceramics of Italy Tile Competition was Casa V, a sustainable home in Costa Rica using tile in a transitional indoor-outdoor space | Andres Garcia Lachner