Jay Goltz is an author, former NYTimes.com small business columnist and founder of The Goltz Group—which includes Artists Frame Service, the largest frame shop in America; Jayson Home, the furniture and accessories store; Chicago Art Source, a gallery and corporate art business; and Bella Moulding, a boutique importer of fine frame moulding. He has 110 employees, who have an average tenure of over 10 years, with many over 20. In his second column in a three-part "Case Studies" series for Business of Home, he delves into the ins and outs of hiring creative people.
Perhaps the most unusual aspect of my four design-centric businesses is that I am not the head design guru or buyer. I am an entrepreneur who appreciates great design, who was weaned on taking care of customers in his father's dime store since he was 6 years old, and who loves to thrill customers. I'm also someone who has figured out that the most important component of entrepreneurship is who you hire and keep, and the "corporate culture" that emerges.
I have likely hired over 1,000 people over the years, including the good, the bad and the ugly. My hiring process has evolved from what might be described as "accidental and desperate," to using a methodology that has resulted in our success rate going from around 30 percent to 85 percent, and having people stick around. The lessons learned are part art, and part science.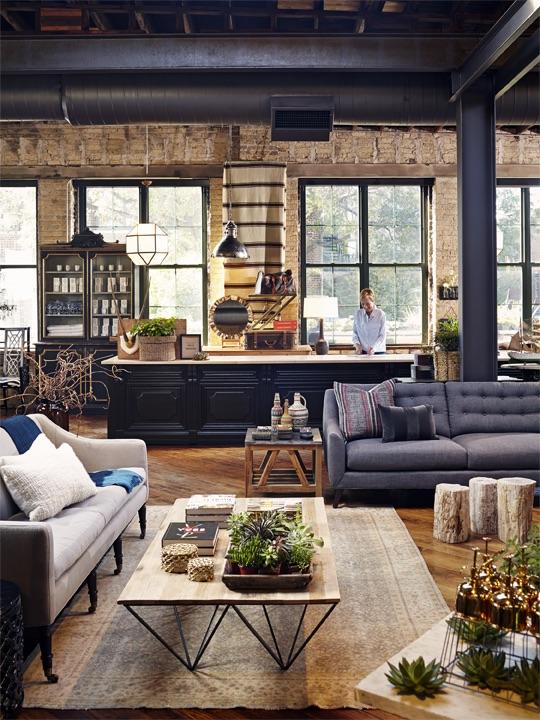 Here is the art part: Everything I sell is either designed better, looks better, feels better, is more interesting, beautiful, put together better or just presented better. I am probably selling to the 4 percent of the population that knows or cares about the difference.
To find, sell, display and advertise this merchandise requires a staff that is passionate, cares and likes what they do. Some are artists, some are creative and some are just passionate about what we do. Hiring this group is the science part.
The process starts with a well thought out and well-written ad that sounds so good that it will attract a lot of people, including those who are already employed. This leads to interviewing a lot of people, and having the discipline to not hire someone until we feel it in our bones. We interview a candidate two or three times, with different staff members, and ask questions that get below the surface. When we finally find someone that we are excited about, we check his or her references. About 10 percent of the time, we discover something that changes our mind. I've learned that not hiring the wrong person can be as valuable as hiring 10 great people.
The next step is keeping them, and this is where corporate culture comes in. Answering these questions can help define corporate culture: How far will you go for a customer? How much do you expect from employees? What are your standards for how employees treat each other? Does your company micromanage, or give people leeway to get the job done as they see fit?
When I see companies describing their corporate culture, I frequently see that fun is showcased. I don't know what that means—dress-up day? Practical jokes? Birthday parties? Ping-Pong tables? Beer parties? Don't get me wrong. I like fun. Probably not as much as some people, but I believe it is fun to find cool products, make creative displays, do great ads, thrill customers, meet projections, and everything else we do in our pursuit to be a great company. I would call it being a good businessperson, a good merchant.
And here is the missing link: I don't hog it for myself. I hire talented, passionate, well-meaning, honest people, and I let them do their thing, whether it is buying, building displays, making ads or another task. They have room to "paint their own canvas," but they work together in a collaborative environment.
While I am not the creative lead in any of the businesses, getting management, marketing and finance to work together is an art in itself. In my own way, I see myself as a business artist. When it works, it is a beautiful thing.