A landmark lineup of educational programming, totaling 17 CEUs, debuted at ICFF last month. At the helm? ASID's New York Metro chapter, under the leadership of its current president, interior designer Glenn Gissler.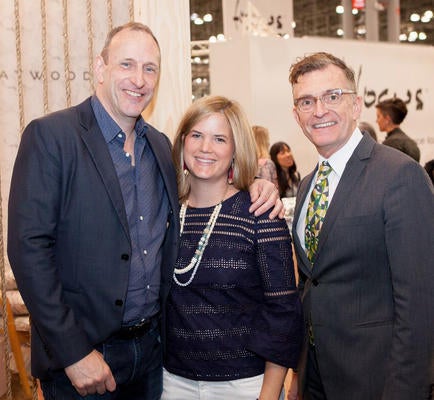 Design and architect realm notables like Bruce Bierman of BRUCE BIERMAN DESIGN, Scott Himmel of SCOTT HIMMEL ARCHITECT, and Elena Frampton of FRAMPTON CO. gathered with media pros like Andrew Joseph of ANDREW JOSEPH PR, Danielle McWilliams of NOVITÀ COMMUNICATIONS and ASID NY Metro, and Nina Reeves of NINA REEVES COMMUNICATIONS.
"This was the first time that the New York Metro has taken on such an ambitious and public program," Gissler tells EAL. "We were thrilled to have the opportunity to highlight the talent in our chapter! The response was quite good. By all measures, our maiden voyage collaborating with ICFF was a success! We look forward to partnering with them again next year."
Among the many highlights of the four-day series were a panel on branded content with digital media consultant Carl Dellatore in conversation with Adam Japko of ESTEEM MEDIA and Jeanine Hays and Bryan Mason from HGTV's Sneak Peek With AphroChic; a discussion on getting published, with editors and designers including Elizabeth Ralls of ATLANTA HOMES & LIFESTYLES, David Murphy of HOUSE BEAUTIFUL, Wendy Silverstein of WS&A, and Alan Tanksley of ALAN TANKSLEY INC.; as well as a one-on-one conversation between designers Juan Montoya and Robin Baron.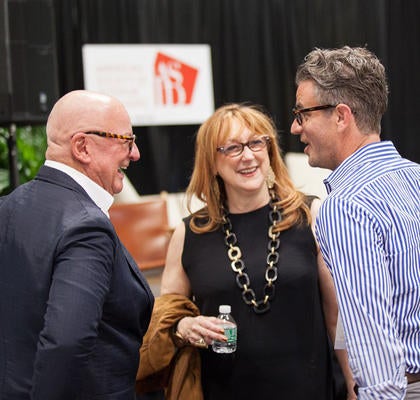 Also on offer was student-specific programming, speaking to ASID's outreach to young and emerging members of the design field, including "Job Hunting ABC's," with a bevy of ASID NY Metro chapter presidents (past, present and incoming) presiding; and "Portfolio Review Speed Dating," which helped attendees to informative 10-to-15-minute portfolio reviews.
Additionally, two panels got down to the nitty-gritty of the design business: "S#*t Designers Need to Know," with attorney Alan Siegel, tackled the dos and don'ts of contracts, while Phyllis Harbinger delved into handling toxic clients.
Among the chapter's upcoming events are tonight's Lefroy Brooks Salon, a panel on real estate in New York, held at the brand's Chelsea showroom; and the Summer Social, hosted by Benjamin Moore, coming up on June 27.