Cloth & Company, Bed Bath & Beyond and Dwell on Design are seeking emerging designers' textile designs, to be considered for production by Cloth & Company. Design entrepreneur Christiane Lemieux, cofounder of Cloth & Company, which uses 3D printing technology to produce custom furniture, will also appear at the show as a featured speaker and exhibitor.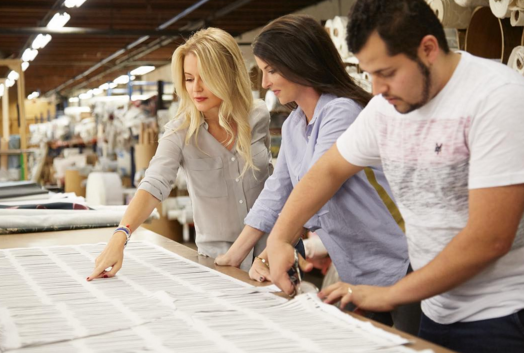 The top five finalists will have a prototype chair produced and exhibited in the Cloth & Company booth at Dwell on Design, running June 23-25; a winner will be announced at the show and will have his or her design produced into a line of five to six furniture pieces, to be sold via Bed Bath & Beyond. Designers are invited to submit two to three designs that can be applied to various furniture styles by June 9.
During Dwell on Design, Lemieux will join her Cloth & Company co-founder, Meganne Wecker for a discussion on "Manufacturing Disruption," in addition to participating in a discussion on ethical design, fair trade and sustainability, and a session on creativity.