Mention Southern style and the mind likely travels to the creative scenes of Atlanta and Dallas. But if you head slightly north, you'll find Nashville carefully tuning its own design dialect. In the last year, several new showhouses have established roots in Music City. And the annual Swan Ball, benefiting the historic Cheekwood Estate & Gardens, draws designers and industry attention every summer. Preserving the old while creating a foundation for the new—that's what this grand ole city's design scene is all about.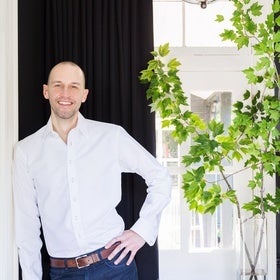 Nashville-based designer Jason Arnold's understanding of balance is pretty black-and-white (which also happens to be his favorite color palette). Anyone who will recommend layered nachos after a visit to the city's top classical architectural spot is our kind of tour guide. Come along for Arnold's well-balanced guide to Nashville.
Where to Stay
Not only is the Thompson Nashville a beautifully designed hotel, but it is in the heart of the city's exciting Gulch district and has a rooftop terrace bar with 360-degree views of the city! I am also a little partial to the Germantown Inn. It's a bed-and-breakfast in my neighborhood that's located in a historic building with tons of charm and a storied past, as it was established by one of Nashville's founding families.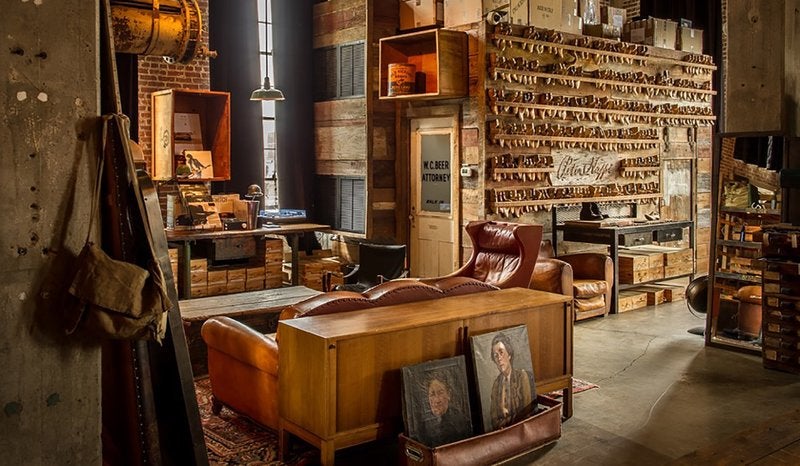 Where to Shop
If you are like me and love old buildings and gorgeous Italian leather goods crafted locally, then Peter Nappi is the place for you. The spacious showroom feels part speakeasy, part commissary, and their shoes are my favorite.
Roger of R. Higgins has impeccable taste in antiques, art and lighting. Preservation Station is a go-to resource for a restoration project or if you just want to add some historic charm to your home. It has the best selection of salvaged antique doors, lighting, architectural details and more. I also love Wonders on Woodland, a little antique store in East Nashville. It's owned by the nicest couple, who have a great eye for one-of-a-kind pieces, especially when it comes to midcentury. Oh, and they are only open on Saturdays!
Where to Eat
City House is hands down my favorite restaurant in Nashville. No matter what you do, get the pizza! I love Epice for two reasons: Maher [Fawaz], the owner, is the consummate host, and the Lebanese cuisine is to die for—not to mention the design is impeccable. Another option is Vui's, a great Vietnamese restaurant that's small in size, but big on flavor. It's perfect for lunch, and you have to get the Banh Mi sandwich.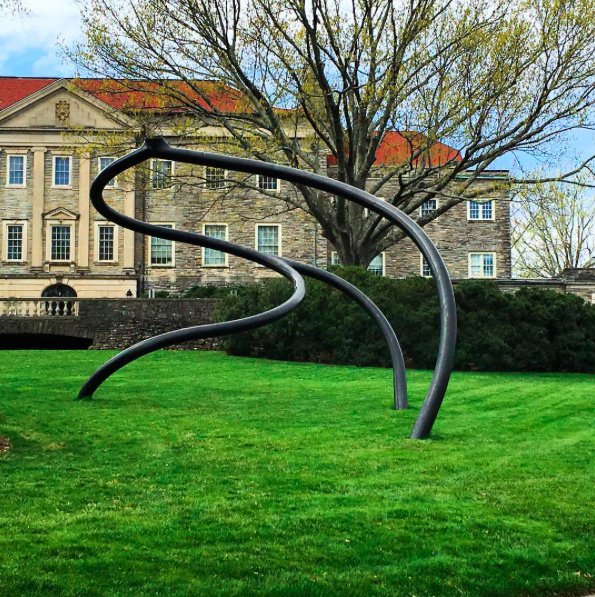 Where to Draw Inspiration
Cheekwood is a Nashville must for any design lover. Not only is the house fabulous, but the gardens are breathtaking. Check the calendar to see what exhibits are currently showing. Right now, they have the costumes from Downton Abbey—who wouldn't love that?!
Germantown is a great walking neighborhood with amazing cuisine, entertainment and architecture from which to draw inspiration. A must-see for lovers of classical architecture, The Parthenon boasts the largest matching set of bronze doors in the world.
Best Insider Tip or Hidden Gem
A great bar-restaurant located in the Wedgewood-Houston neighborhood, Bastion has a great vibe with craft drinks and the best nachos. Nashville also has an extensive greenway system that provides a great way to see the city. I prefer to bike, and there's rental kiosks all over the city.
Nashville's Design Scene in 3 Words
The new Southern