Bernie de Le Cuona, founder and CEO of her eponymous fabric house, has been working with natural fabrics for many years with the understanding that her company was handling production in the best way possible: sourcing from quality European mills and primarily using linen, which comes from flax—a more sustainable crop than, say, cotton. But while visiting the mills over the past few years, she began to hear stories about how the chemicals used in the production process were giving workers respiratory problems and, in some cases, burns; she also discovered that the dyes often polluted local water sources. "I decided to try to trace our fabric from the farm all the way to the finished product, and I couldn't," de Le Cuona tells Business of Home. "Nobody could tell me exactly what had happened to the fibers or which farm the flax came from. There's no transparency in the process, and I decided I wanted more control over my textiles."
That decision led de Le Cuona to the Global Organic Textile Standard, a partnership between four member organizations—the Organic Trade Association in the United States, as well as textile and manufacturing trade groups in Germany, Japan and the United Kingdom—that strictly ensures the organic status of textiles, from the harvesting of raw materials through responsible manufacturing all the way up to a product's labeling. While some home industry brands, like Boll & Branch, meet GOTS standards, no textile house had offered a line of GOTS-certified fabrics—until last week, when de Le Cuona launched Pure, a collection of organic linen.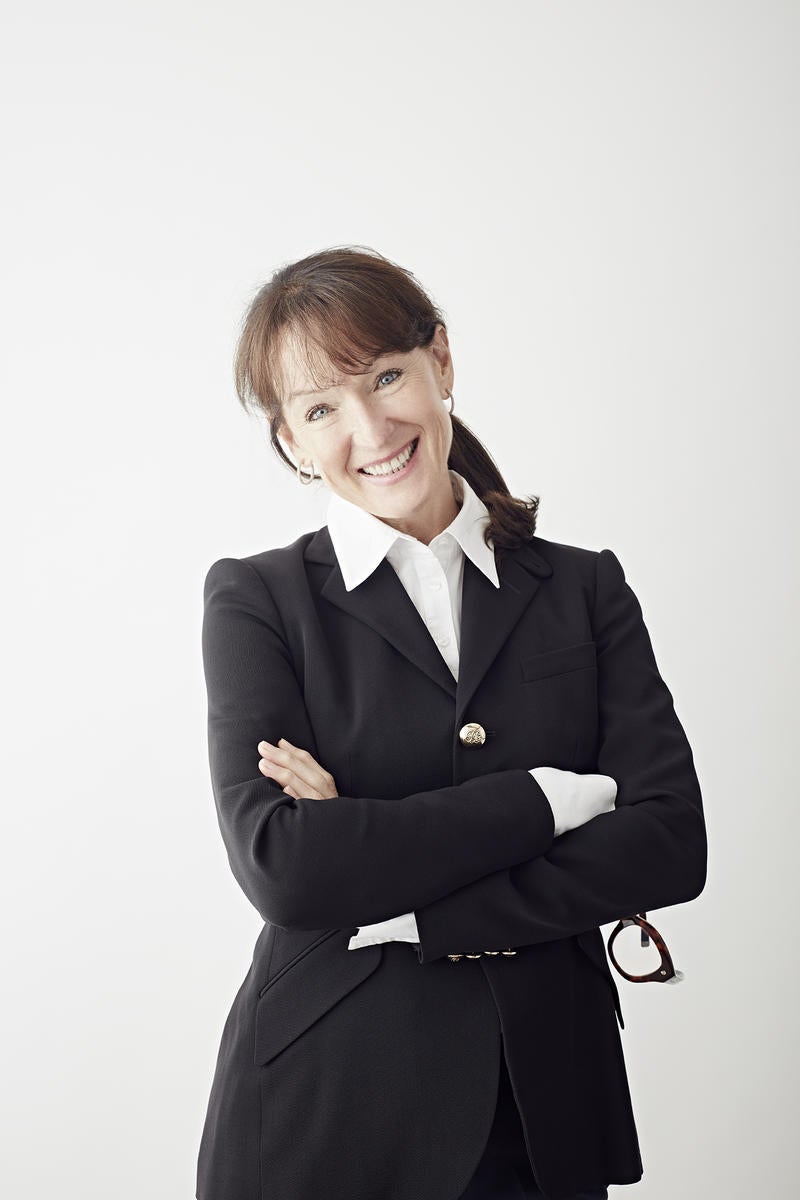 It took over two years to create Pure (which is already available in the U.K. and launches in the U.S. next week), a process that de Le Cuona says was "really, really difficult—even before the pandemic locked everything down." In order to achieve a GOTS certification, brands not only have to work with a GOTS-certified mill, but also with farmers, weavers and dyers that meet the organization's standards. "We had to change everything—our packaging, our labeling, even the cardboard tubes that the fabric is rolled onto," she says. "Everything had to be carefully thought out and approved."
The collection was originally intended to launch in March, but the onset of the coronavirus halted production at the two European mills. The process was then further complicated by Brexit, which has triggered new controls on imports between Europe and the U.K., where de Le Cuona is based. "It's been enormously tricky, but I was very determined," she says.
Working in this new way influenced the design of the collection, which features ethereal patterns in a soft palette of creams, pinks and grays. "I had to think more about what the end result would be before it was made, because in the GOTS process, once the fabric is woven, you're only allowed to treat it with water, which is very different from traditional methods." She envisions the line being used in nurseries or spas—places where customers prioritize health and tranquility.
"I believe so strongly in this that we started on another one before the first one was available," says de Le Cuona. Because only 1 percent of the world's linen is organic, her company must reserve the yarn far in advance. "If we didn't start now, another line would take years and years."
While de Le Cuona is pleased to be the first in the industry to offer a GOTS-certified line, she is hopeful that others will follow. "I hope I can be an example to show the industry that it's not that hard to achieve this standard," she says. "It's possible—even in the middle of a pandemic!"