De Le Cuona is debuting a limited-release pillow collection, available now through February, with three lines that take their inspiration from South African–born company founder Bernie de Le Cuona's travels: The Tropics, The Island, The Bush Lodge and The Metropolis.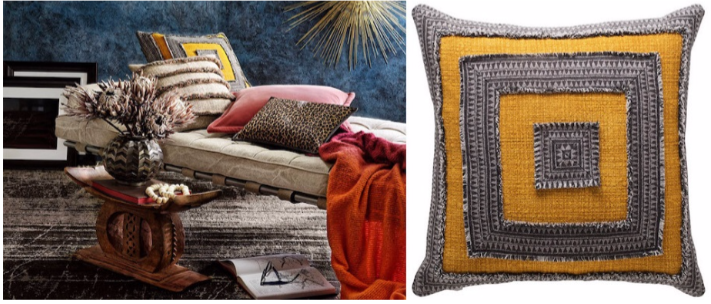 The pillows, priced from $200, are made in de Le Cuona fabrics featuring decorative fringing, metal embroidery, leather buckles, pin tucks and contrast stitch detail.
"Our clients want to be able to walk in and to get the collection that can fit in any look and to add a finishing touch. They want it to be immediately available," says De Le Cuona. "It can often be difficult for a designer to produce high-quality pillows for projects, especially with leather/suede trim," due to the logistical and financial hassle of buying all source materials. "We work hard," says De Le Cuona, "to make our accessories."
The collection will be available through February 2018.