Czech designer Lucie Koldova will devise the next edition of "Das Haus," a home installation, at imm Cologne, the international interiors fair.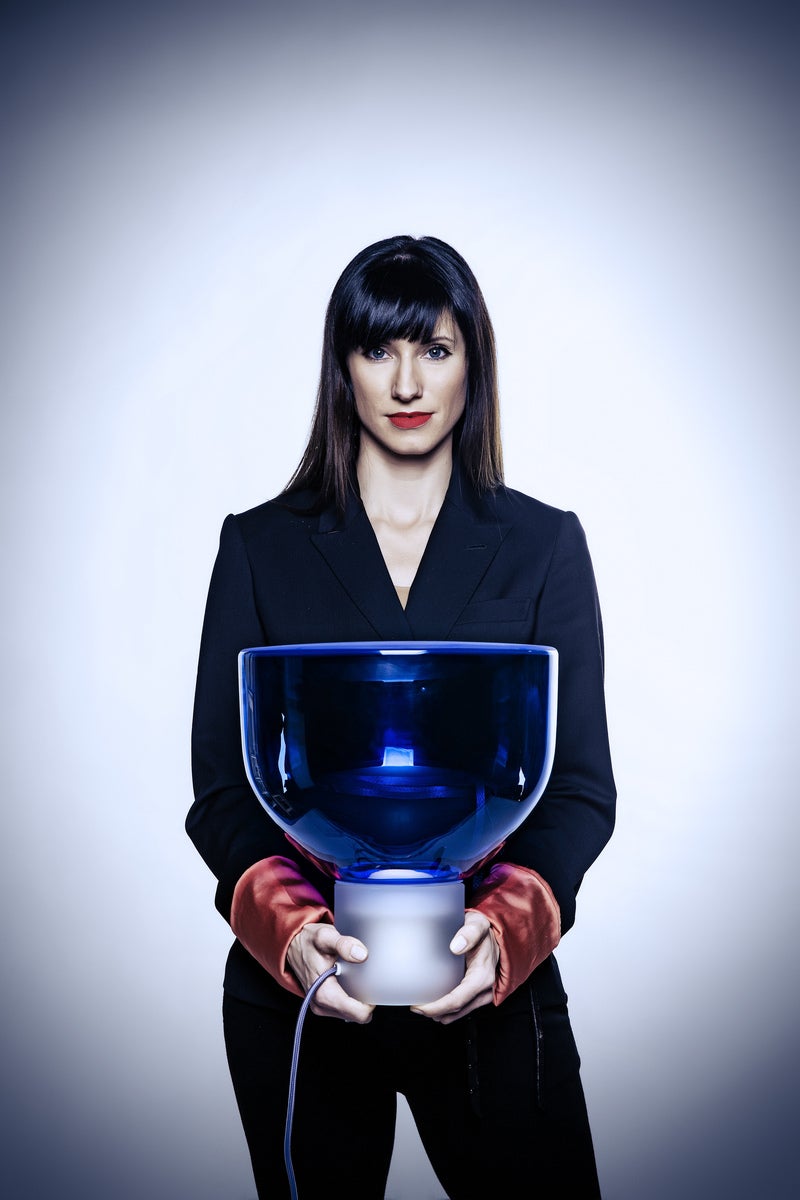 "Following the transatlantic 'Haus' by Todd Bracher, we are returning to Europe with Lucie Koldova, and turning our attention to the Czech Republic—the home of superb glassware," says IMM Cologne creative director Dick Spierenburg. "We were particularly impressed with her lamp designs. They reveal an ideal combination of materials like wood, brass and copper with the lustrous quality of glass that has been blown to the limits of what is technically possible—they are remarkable."
"In 2018, we are focusing on the subject of light and emphasizing its importance as a creative design element," adds Spierenburg. "With this in mind, we also want to let our prestige project 'Das Haus' shine in a special light—in the truest sense. And, as a highly talented designer of lighting products, Lucie Koldova is the perfect person to do this."
The young Prague-based designer is known for her glasswork, having created the lamp collection "Muffins" with Paris-based Dan Yeffet back in 2010. She has also developed lighting and furniture with companies including Brokis, Per/Use, La Chance and Haymann Editions, and has earned distinctions including "Czech Designer of the Year" and "Elle Decoration Talent."
Of her "Das Haus" installation, Koldova says, "In my 'Haus,' light will play the main role, and the furniture will complete the rooms, and not the other way around!"
The annual residential installation features selections of furniture, colors, materials, lighting and accessories and embodies both the designer's vision for the future as well as her own aesthetic.
"People constantly swing back and forth between their feelings and moods; at home, they should feel balanced and recharged," says Koldova. "This is a place where light can help. An ideal living space therefore offers a wide variety of mood levels, because its rooms close the circle between the ideas in our emotional world and the demands of real life."