Are you among the hundreds of American designers preparing for Deco Off and Maison et Objet? If not, there's still time to make it happen and plenty of reasons why you should. Get a head start on your Paris planning with our guide to all the goings-on, and keep your eye on this space—we'll cover pop-ups and events, new introductions, tours and experiences—and more info will be added as Paris design week approaches.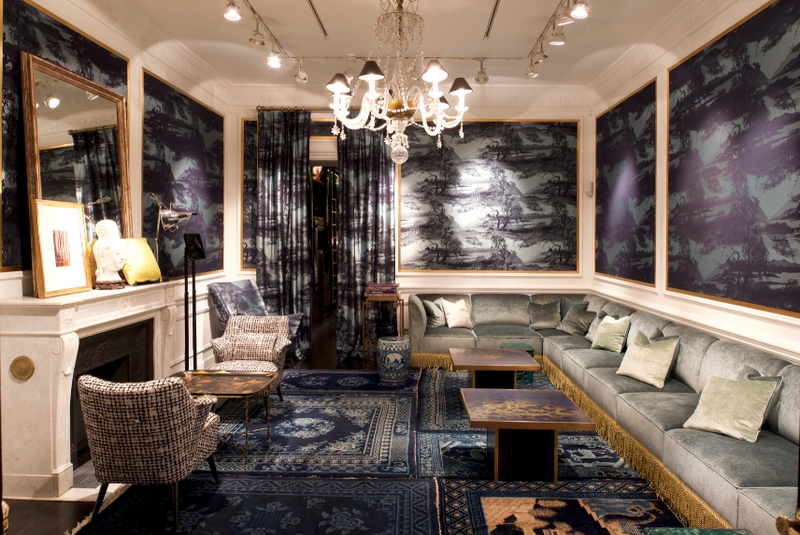 Pop-Ups & Events
Kneedler-Fauchère's ninth ever Welcome to Paris Reception will unfold on January 17, from 11 a.m. to 3 p.m, at the Dedar/Hermes pop-up showroom (22 rue Visconti). RSVP.
Elitis, celebrating its third decade, will celebrate with a pop-up scene created by Elizabeth Leriche, French scenographer and influencer, during Deco Off. Unfolding in a private mansion, it is decidedly "not a retrospective," as the brand clarifies, but instead a glimpse into the collections, "the original creations from its design department, its incredible research, generous ideas, unique color palette, interpretation and unexpected take on fashion, handicraft, nature and color." Discover it for yourself on January 18 from 10 am - 6 pm, and January 19 from 10 am- 4pm, at La Cour du Marais (81, rue de Archives).
The party doesn't stop there, however. Elitis's main pop-up showroom for Deco-Off will be at Galerie Guislain (35 rue Guénégaud,) which will show off the entire collection. A second pop-up showroom (3 Cerises sur une Etagère, 48 rue Mazarine) will showcase its accessories, including pillows, rugs and throws.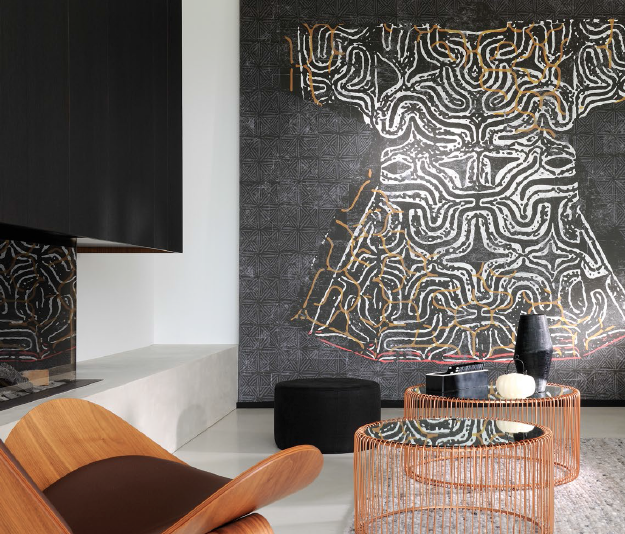 Ancien & Moderne is back! Atelier Vime, Beacon Hill, Beata Heuman, Fromental, Luke Edward Hall, José Esteves, McKinnon and Harris, Merida, Pierre Frey, Serena Dugan and Scott Nelson will be among the noted home pop-up shop's featured designers and beloved brands when it opens on January 18. The shop is open daily from January 18-22, from 10 am to 7 pm (16, rue Guénégaud).
ASID's Los Angeles chapter will host three panels and parties. Among them: "Conversation: The Power of Bespoke Interiors" with Stephen Levine of Beacon Hill, Annie Harris Massie of McKinnon and Harris, and Lizzie De Shayes of Fromental, a panel which will kick off within the Ancien & Moderne pop-up on January 18 at 2:30 p.m. "Navigating the French Design Trade," a panel with Timothy Corrigan moderated by Rocky La Fleur, will also be hosted by ASID, and held January 19 at 11 a.m., at Moissonnier (52 rue de l'Universite) while Baccarat and ASID will host a special reception on January 21, at 5 p.m., at 11 place des Etats-unis. Be sure to RSVP.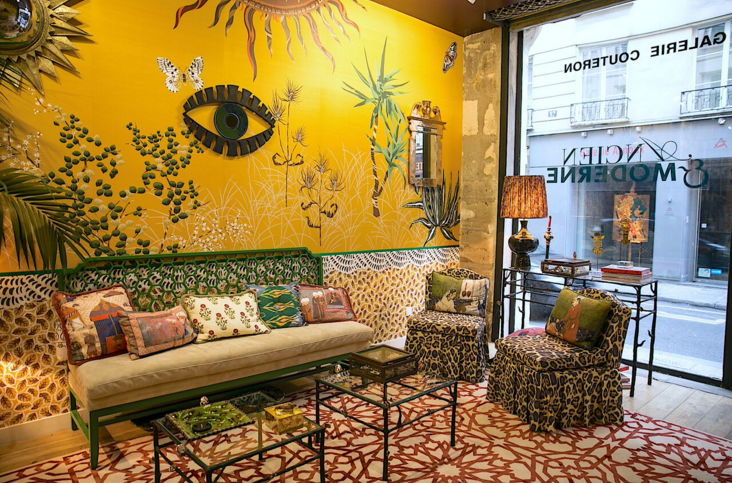 In honor of her 10th anniversary as the self-described diva behind The Antiques Diva & Co., Toma Clark Haines is celebrating with her Fifth Annual Paris Flea Market Champagne Brunch. Hosted by Traditional Home Style Editor Krissa Rossbund, the brunch will be located in the heart of the Paris Flea Market and will feature a panel discussion as well as a book signing with Doni Belau of Girl's Guide to Paris and new book, Paris Cocktails. Also debuting at brunch: A preview of the Antiques Diva furniture collection for Aidan Gray Home. It kicks off January 21, running from 10 am - 2 pm, at The Paris Flea Market (Marche aux Puces Albert Rodriguez, 15 rue Jules Valles, Saint Ouen, 93400).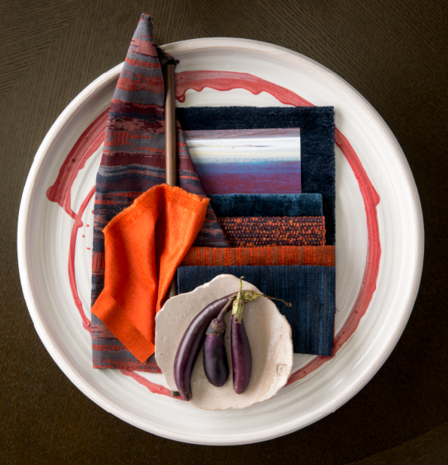 Clark Haines will also host a jewelry pop-up, kicking off during design week and running through the spring. The TCH Collection Pop-Up shop at Galerie Vauclair, Laurence and Denis Vauclair-Rouquette's space, casting a spotlight on a collection of custom semi-precious and precious jewelry informed by Clark Haines's travels and antiques. It starts January 17 and runs through March 18 at Galerie Vauclair (24 rue de Beaune).
Kravet will celebrate its centennial year with cocktails, canapes and music at the Kravet and GP&J Baker showroom (8 rue du Mail). The party goes down January 20, from 7 p.m. to 11 p.m. RSVP.
Jim Thompson will host a reception for its Spring Collections on January 20 at 6 p.m. (12 rue de l'abbey - Le Centre Culturel de Crous de Paris). RSVP. Visitors are welcome to the company's showroom (2 rue de Furstenberg), which boasts windows that have been designed by Douglas Little.
Jiun Ho will celebrate its debuting Salar collection with a party and live music on January 20, from 6 p.m. to 10 p.m. (4 rue de Beaux Arts, at rue de Seine) RSVP.
The Rinck Open House Cocktail Party will unfold January 18, from 5 p.m. to 8 p.m. (21 avenue Daumesnil). RSVP.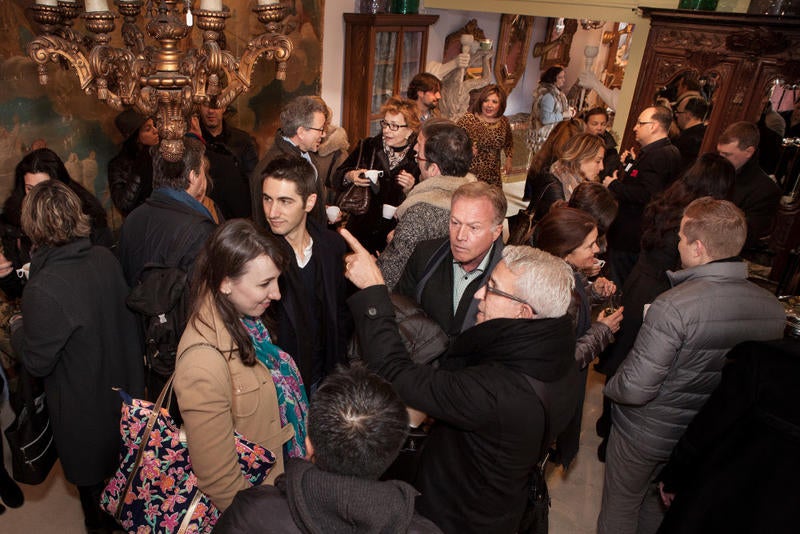 New Introductions
Pierre Frey will present the 2018 collections on January 18, at 9:30 a.m., with Patrick Frey, owner-designer of the brand, presiding. (Restaurant Maceo, 15 rue des Petits Champs). RSVP.
The Lori Weitzner collection for Samuel & Sons launch will debut at the S&S pop-up on January 18 at 5 p.m. (Gallery Georges Gour, 26 rue Bonaparte).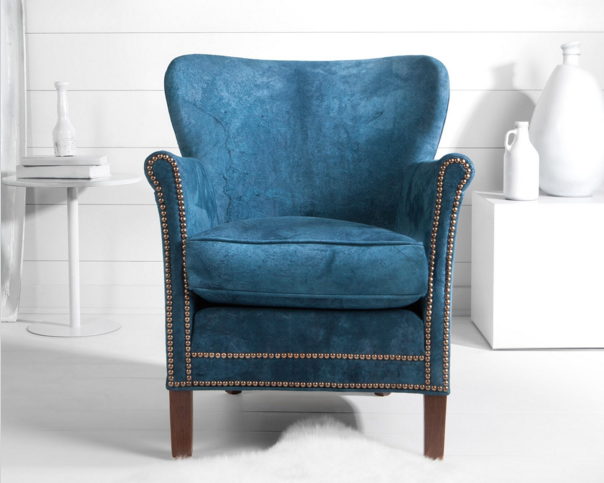 Glant's presentation of its 2018 collection will take place on January 19, at 2 p.m. at the Glant showroom at Cleo C (30 rue Jacob). RSVP.
Moore & Giles will debut its latest leather collections at the brand's pop-up showroom at 49 rue de Seine. Open daily during Paris Déco Off from 9:30 a.m. to 7:30 p.m.
Timothy Corrigan debuts his latest wallpaper collection, "Les Folies," with Fromental, while Catarina and Raffaele Fabrizio will present—and celebrate!—Dedar's 2018 collection. Dedar is also hosting a presentation of the new product on January 20, at 10:00am (22, rue Visconti) with cocktails to follow at noon, at Galerie Sparts (41, rue de Seine).
Edition 169, a handwoven textile collection by Jakub Staron, will be previewed daily from January 18-22 at 15 rue de l'Echaude.
The Mariaflora Preview and Wine Tasting will reveal the 2018 collections from Mariaflora and master weaver Filippo Uecher on January 18 from 3 p.m. to 5 p.m. RSVP. (53 Rue de Seine)
A Champagne reception celebrates the launch of Samuel & Sons Spring 2018 collections (Matelassé – Cirque – Hair on Hide, and Couture by Lori Weitzner) on January 18 from 5 p.m. to 7 p.m. RSVP. (26 rue Bonaparte)
Déborah Comte-Liaigre hosts an open house to introduce the new Liaigre 2018 Collection on January 18, from 6 p.m. to 8 p.m. RSVP. (33 Rue de Verneuil)
Zimmer + Rohde present its new 2018 Collections on January 19 at 2 p.m. (202 Rue Saint-Honoré)
de Le Cuona presents its new fabric collection on January 20 at 10:30 a.m. at the Nicolas Deman Gallery (12 Rue Jacques Callot).
Christopher Farr Cloth presents its new collection on January 20 at 4 p.m. at the Holland & Sherry showroom. Cocktails to follow. RSVP. (17 Rue de L'Echaudé).
Stop by Samuel & Sons for cocktails and music by DJ Spoutnik to kickstart the Nocturne celebrations. The fun unfolds January 20, 7 p.m. to 9:30 p.m. at the Gallery Georges Gour. RSVP. (26 Rue Bonaparte)
Michael Devine and Marie Daagge will exhibit porcelain cachpots, serveware, bath accessories and vases in a number of new colors at Maison on January 19, 20 and 21, from 10 a.m. to 4 p.m.
Tours & Experiences
CoLab, a collaborative pop-up with brands including Justin Van Breda London, Sutherland / Perennials Fabrics, The Rug Company, Fameed Khalique and Jerry Pair Leather, will have a distinctly editorial vibe: editorial vignettes from editors of both British and American shelter magazines will take center-stage at the space. The pop-up is open daily, from January 18-22 (12 Rue Guenegaud, St. Germain des Pres).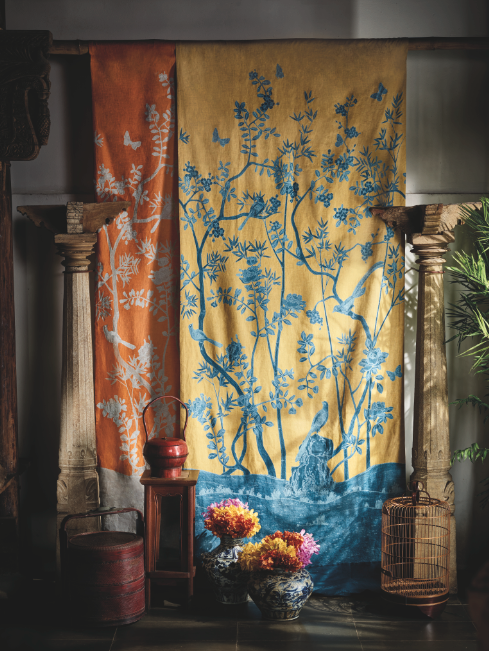 Esensual Living and Design Management Company are hosting a fireside Champagne reception during Maison Object to meet Alexandra d'Arnoux, founder and former editor in chief of AD France and former editor in chief of Maison Francaise.
It takes place on January 19 from 5 p.m. to 7 p.m. at the private residence of James Cook. (55 rue de Varenne). RSVP.
The Design Leadership network is heading to Paris (DLN partner showrooms making appearances will include Tai Ping, Phillip Jeffries, Rubelli, Cole & Son, Holland & Sherry and Kravet). Among other initiatives, the org is also offering its members a farewell dinner cruise down the Seine on January 21 to bid adieu to the City of Light.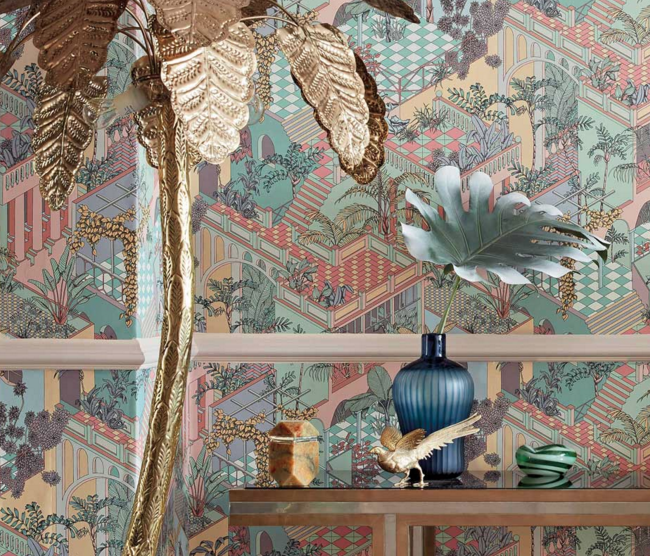 This year, in response to high demand, Fuigo (which runs a co-working space and a business management software) is opening its Deco Off itinerary to not just members, but also designers of the general public. Fuigo's designated guides will lead daily trips through dozens of design destinations throughout the city, as well as host special meals and smaller experiences.
Fuigo hasn't yet released its programming deets, but highlights from last year's affair included a visit to Perrine Rousseau's 14th century atelier, hosted by Analisse Taft of ALT for Living; a private tour and presentation of Fortuny's collection at the Italian Cultural Institute of Paris, hosted by Mickey Riad of Fortuny (which also owns Fuigo); and a trip to Christian Astuguevieille's Paris studio.
Says Bradley Stephens, Fuigo's chief creative officer, "Every day there will be two to five activities that are for smaller groups, exclusive only because they're limited by space. Last year we offered a tour of Pierre Yovanovitch's Paris apartment, only eight people could attend; and Loro Piana invited us to an extraordinary dinner in a museum celebrating the 10th anniversary of their interiors department." Registration opens online today.
Justin Van Breda will also launch its inaugural Interior Design Tour for Paris, offering an invitation-only, behind-the-scenes look at the best of the shows. (Not on the list? The brand will also be hosting a black-tie gala that will be comparable, but on a smaller scale, to the Americans in Paris party which is—unfortunately!—not happening this year. Details to come.)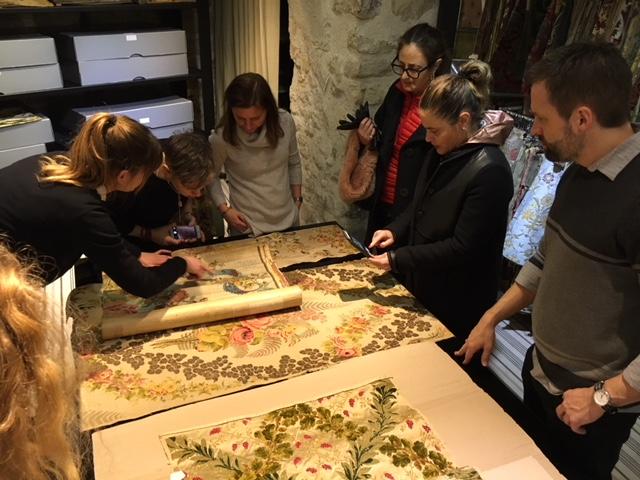 Whisperings
We don't have all the deets yet, but we word on the street is that there may be a Ralph Lauren Home dinner in the works, and Baccarat has a big event on the docket. Got the scoop on any Paris happenings we should be aware of? Let us know.