The Minnesota chapter of the American Society of Interior Designers, along with the local community, celebrated the grand opening of two renovated classroom spaces at People Serving People's homeless shelter in Minneapolis. ASID-Minnesota's community service committee members worked over the last 16 months to renovate the two classrooms, which will be used by children staying at the shelter.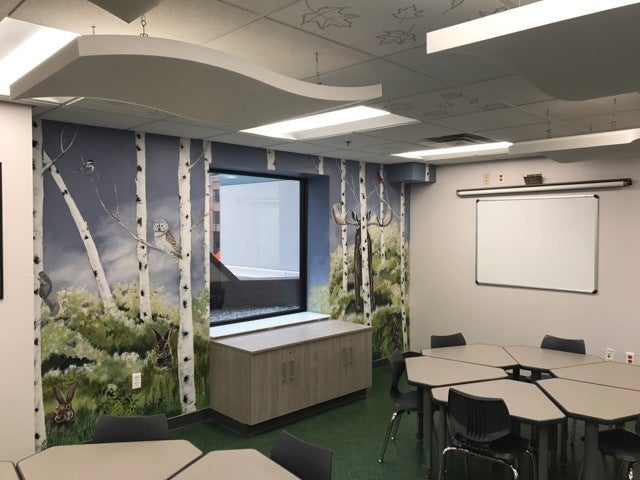 Inside the space, post-renovation. ASID designers explain their inspiration: "Clouds and leaves falling from the sky. Woodland mural with bunnies, birds, owl and a moose! The kids love petting them and giving them names."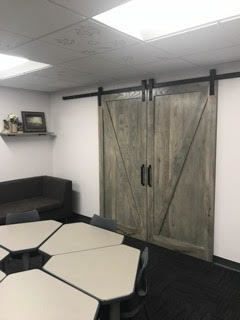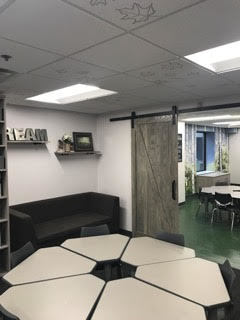 "The American Society of Interior Designers—Minnesota is proud to give back to People Serving People, which serves more than 1,000 families facing homelessness every year," says Jackie Millea, chair of the ASID-Minnesota community service committee.
"Renovating People Serving People's education and enrichment classrooms was a perfect opportunity for our designers and industry partners to put good design toward a greater cause," says Millea. "We thank People Serving People for working so closely with us over the past months to complete this project. It is our hope that these classrooms will serve as meaningful and healing spaces for the children and volunteers who use them for years to come."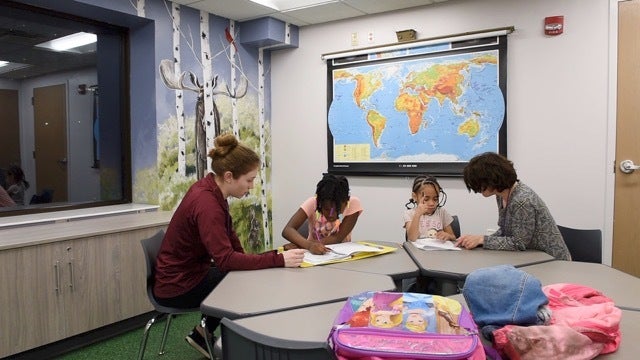 The shelter is the state's largest and most comprehensive, serving more than 1,000 families last year, including hundreds of children who relied on the classrooms for after-school and enrichment activities. One of the rooms is used largely for group activities, and the other is designed for one-on-one tutoring and instruction, such as reading practice.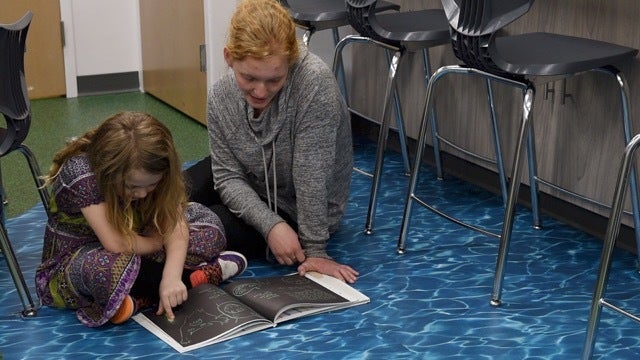 "With these renovated classrooms, People Serving People can ensure that children staying with us are learning and healing in the best environment possible," shares Matthew Johnson, People Serving People's former education services coordinator. "Thank you to ASID-Minnesota for partnering with People Serving People to give some of our community's most vulnerable kids a soothing and educational place to learn and grow. We appreciate the generous support of the many designers, donors and partners who made this vision a reality."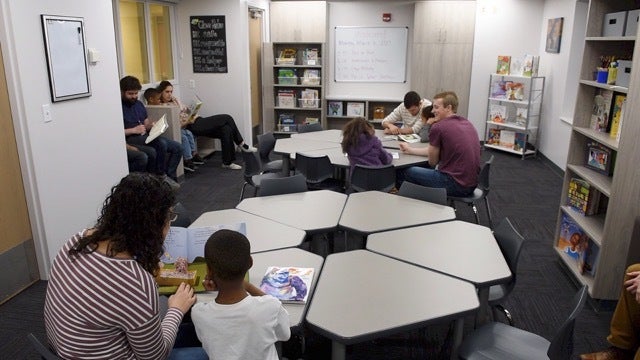 ASID-Minnesota explains the design process: "Since the experience of losing a home is traumatic for children and their families, the designers worked to incorporate trauma-informed design principles that promote healing and wellness. The flexible classroom spaces are designed with natural elements and lighting to mimic the therapeutic elements of the outdoors."