On October 7, the Pasadena Chapter of the American Society of Interior Designers (ASID) will host a house and garden tour of three private estates. ASID recently announced participating designers for the Fall Home Tour's featured residences: Jennifer Bevan of Jennifer Bevan Interiors (whose 3,600-square-foot Monterey Colonial will be part of the tour), Rozalynn Woods of Rozalynn Woods Interior Design, and Christine Santana of Santana Interiors, who has been working on her project, a 10,000-square-foot Southern colonial, for 14 years.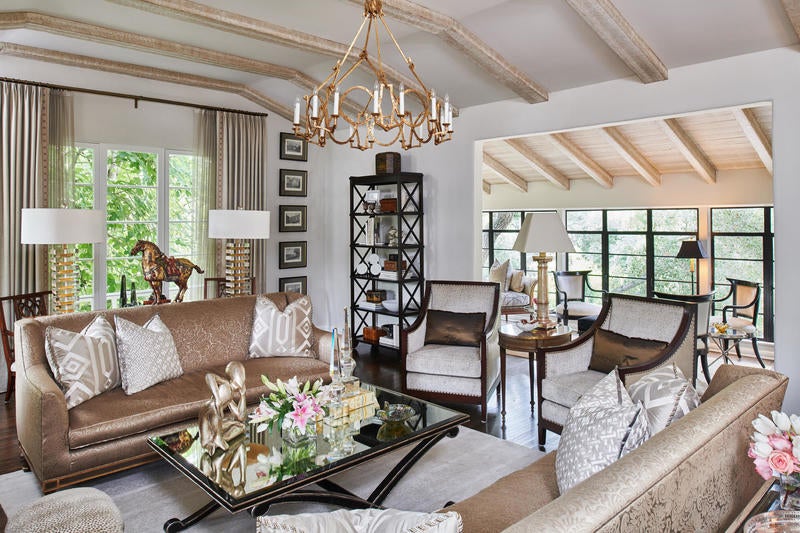 "Pasadena is a unique gem that was established in the building boom of the 1920s and 1930s, attracting many famous architects, from Paul R. Williams, Reginald Johnson, Wallace Neff, Marston & Van Pelt and more," Bevan tells Business of Home. "These architects were commissioned to create beautiful estates that give Pasadena the classic architectural diversity that is rare in Southern California."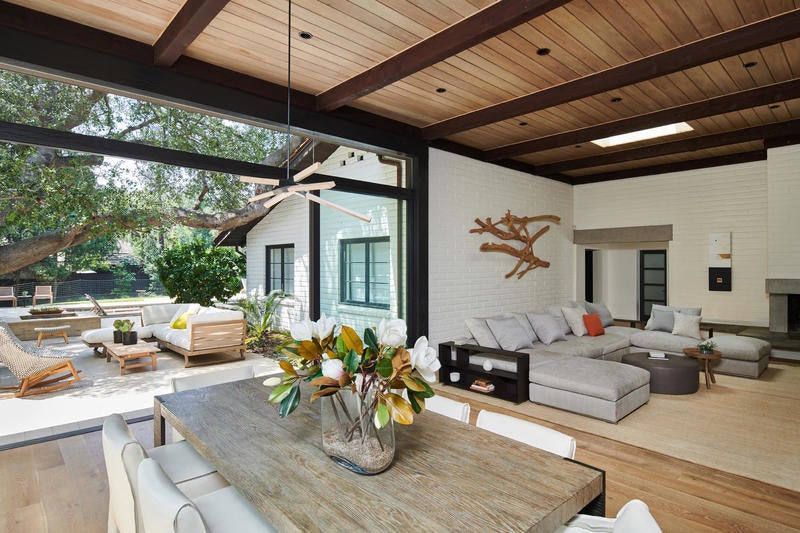 For her project, Woods wanted to create a natural, organic look to support her client's casual lifestyle, sourcing a variety of European brands, such as FlexForm, Hans Wegner, Molteni, Theo, McGuire, Gregorius|Pineo, and Charles Jacobsen. For the outdoors, Woods sourced Dedon, B&B Italia, Paola Lenti and Holly Hunt.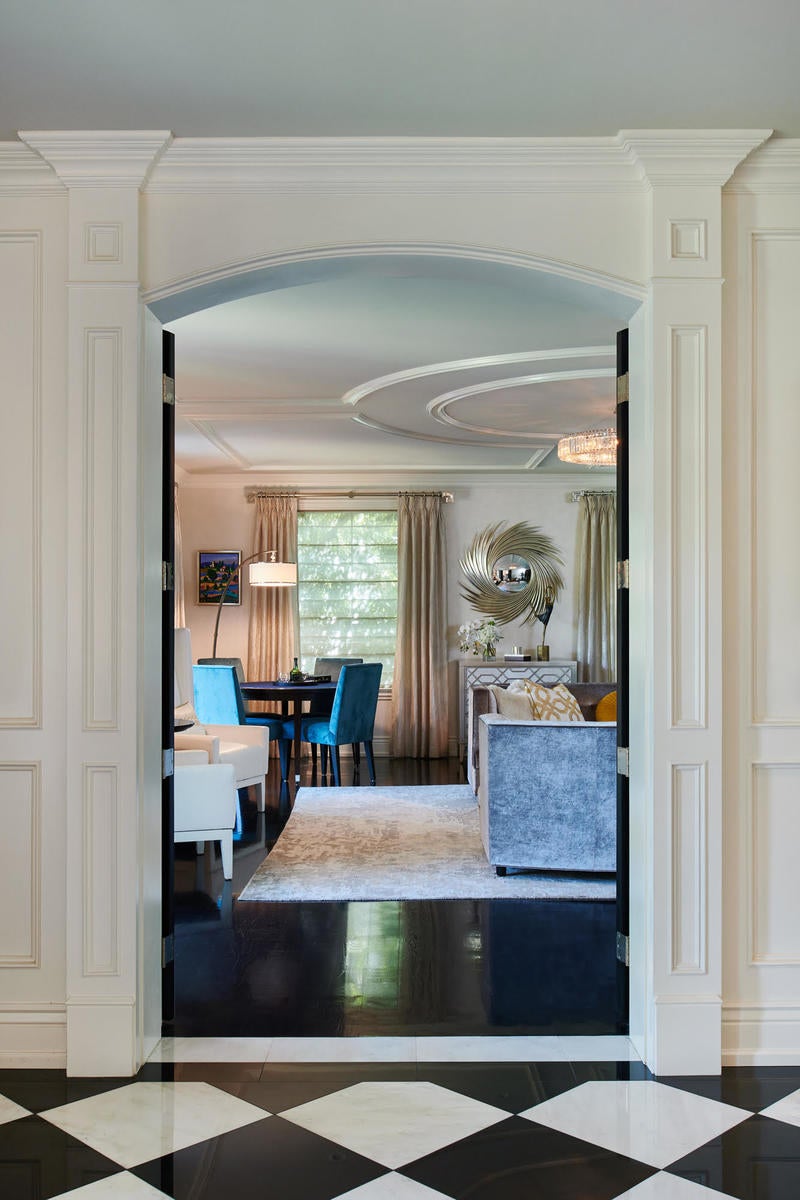 Santana says some of her favorite details in her decade-plus-long project are the black-and-white marble floor in the entry, the white marble in the master bathroom, and the finished carpentry: raised panels in the entry, the dining room moldings, and the ceiling moldings in the living room. "Moreover, the large veranda spanning the entire front of the house is one of the most beautiful aspects of the house," she tells BOH.
Bevan's project was designed by architect Paul R. Williams. Situated on a half acre of land, the three-bedroom, five bathroom property is surrounded by mature oak trees that visitors can see from throughout the house. It had been untouched since 1987, but Bevan restored the house back to its original style of architecture. It now has traditional elements, a neutral color palette with gold and black detailing, exposed beams, limestone entry flooring, and a converted basement.
Tickets for the home tour are $37 from now until September 15 and $40 after. The price includes parking and a shuttle service, as well as a pop-up market that has local retailers and designers' vendors. Proceeds for the tour benefit Friends of Foster Children.