For this year's Milan Design Week, architect Giovanni Maria Filindeu created the installation "Fare Luce" (which means "shedding light" in Italian) in the Foscarini Spazio Brera store. The space was transformed into six different settings representing Filindeu's relationship with light.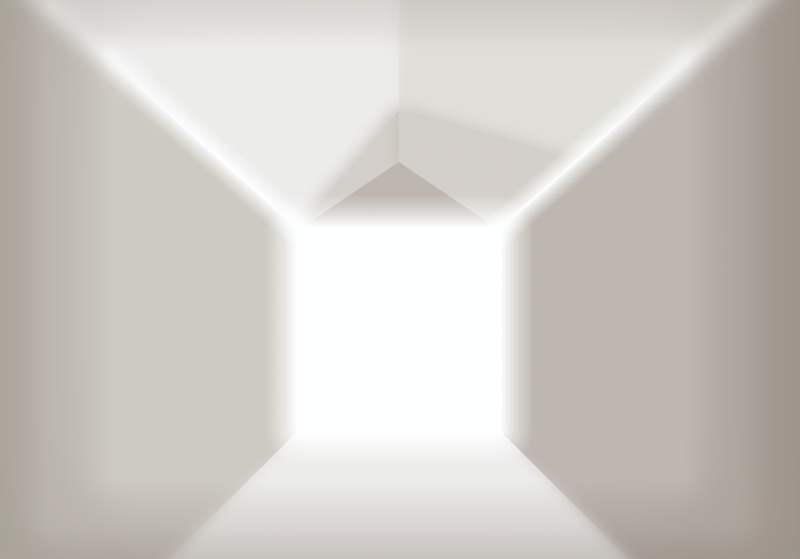 "Visitors enter into an all-white space with a delicate lace sky evocative of a Sunday afternoon in early spring," Filindeu explains. "They then move on to a room where the light acts as a geometrical force that shapes the space. Next, we discover the softly glowing gift of sacred light, similar to a pulsing candle flame. Then, visitors move into light as a place: a starting point, a sunrise or sunset depending on the interpretation, to which one inevitably returns. Lastly, we see light as an energy and a force, reaching up to a sky filled with the seven colors of the rainbow, a prize for children of all ages who have been patient during the rain."
"Light and shadows are the most essential elements that can grant meaning to an architectural space, transforming it into a destination," Filindeu says. "I intended the effect of being immersed in these environments as a voyage that trigger emotions and memories by the manifestation of light. The path is paced by a specially composed musical soundtrack to structure the experience: each setting becomes a resonating chamber, with its own material, proportions and sound. Music thus becomes the voice of light."
"Fare Luce" runs through the end of the month at Foscarini Spazio Brera, Via Fiori Chiari 28, Milan.