It's taken the worst health crisis in more than 100 years, but Americans look like they are finally starting to pay attention to making their homes healthier places to live. While wellness has been a buzzword for years, in the home furnishings industry, it was often an empty gesture not followed up with action. But the coronavirus pandemic seems to have changed all of that.
A survey last month of more than 2,000 American adults commissioned by eco-friendly paint manufacturer ECOS Paints finds that nearly 70 percent of respondents are focused much more on making their living environments healthier. The company says this will "have significant influence on home decor trends in the future," not just in paint, but in household cleaning goods, air-purifying products and even house plants.
People between the ages of 18 and 44 are the likeliest to take action on these initiatives, with 78 percent saying they have or plan to work on healthier homes (as compared to 62 percent of those over age 45). Understandably, households with children are more worried about health, with 77 percent reporting concern, versus 65 percent for childless households.
ECOS points to the results as evidence of consumer interest in the types of eco-friendly, toxin-free paints that they offer. But the survey also indicates other products and practices that households are pursuing to make their homes healthier. Leading the list is better household cleaning (45 percent), followed by using more eco-friendly household products, avoiding cleaning products with toxic chemicals, buying a humidifier, getting a professional deep-cleaning service, and getting some (or some more) household plants. Respondents also said they would replace household filters more often.
ECOS, which is of course in the business of selling paint, has several suggestions for how its products could be used to promote cleaner living, including using more neutral colors to create calming interiors while amplifying natural light; using softer blues, greens and pinks to bring the outdoors in; and considering flower and leaf stencils to simulate indoor greenery environments. They also suggest soft, indirect lighting to create cozy indoor nooks.
"We expect to see consumers thinking long and hard about the products they bring into their homes," said Julian Crawford, CEO of ECOS, in a statement. "They will be paying much closer attention to labels, product contents and product origins. This is a brand-new environment."
____________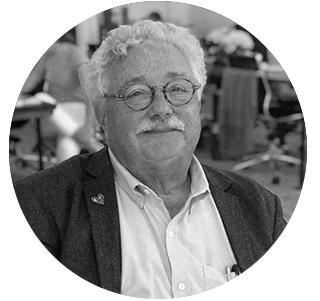 Warren Shoulberg is the former editor in chief for several leading B2B publications. He has been a guest lecturer at the Columbia University Graduate School of Business; received honors from the International Furnishings and Design Association and the Fashion Institute of Technology; and been cited by The Wall Street Journal, The New York Times, The Washington Post, CNN and other media as a leading industry expert. His Retail Watch columns offer deep industry insights on major markets and product categories.