Expecting parents often rely on Ikea for affordable nursery furniture—now they can turn to the Swedish home giant for baby name ideas, too. Whatever happens next, stay in the know with our weekly roundup of headlines, launches and events, recommended reading and more.
Business News
Recycled cotton company Recover has completed a $100 million fundraise, Home Textiles Today reports, thanks to an investment led by Goldman Sachs with participation from majority shareholder Story3 Capital Partners. Based in Spain, the fourth-generation family-owned company was founded in 1914 as a textile producer, before pivoting in 2006 to focus on converting textile waste into recycled cotton fiber for an end product that results in low operating costs and a minimal carbon footprint. With the new capital, the company plans to expand beyond its current manufacturing centers in Spain, Pakistan and Bangladesh, adding an additional location in Bangladesh and a new facility in Vietnam this year before shifting its focus to Asia and Latin America. As part of the deal, Goldman Sachs Asset Management's managing director and chief sustainability officer Letitia Webster will join the board of directors at Recover, which is now valued at about $1.1 billion.
Luxury carpet and rug company Stark has acquired Minneapolis-based residential and commercial flooring provider Intersource, which will now be known as Intersource by Stark. Following the deal, the company's showroom will remain in International Market Square, with plans to move into a new space in fall 2022. With both companies focusing on trade residential and commercial sales—specifically with a core client base of interior designers and specifiers—the acquisition allows both brands to expand their offerings through newly combined labor and resources. The move is Stark's third buy of a regional floor-coverings company within the past year and a half—after the March 2021 purchase of New Jersey–based J&S Designer Flooring and the July 2021 purchase of Florida–based floor covering company Crystal Tree Carpet—and comes amid a period of growth that's seen the company launch e-commerce venture Ashley Stark Home among other new collaborations and product offerings.
Builders are more backed up with projects now than they were a year ago, according to a new member survey conducted by Associated Builders and Contractors. The organization's backlog indicator notched upward from 8.8 months in April to nine months in May—a projection that is up one month entirely from May 2021. Though they have plenty of work, contractors are losing some of their optimism. The survey indicated that confidence in future sales and staffing levels was declining slightly, and expectations around profit margin were taking a significant hit. According to ABC's chief economist Anirban Basu, contractors will continue to face challenges surrounding the cost of delivering construction services due to the ongoing volatility of materials prices and supply chain delays—a factor that feeds into the survey's less-than-ideal profit margin projection.
Habitat for Humanity International announced that it is dedicating more than $25 million in funding toward the goal of increasing the number of Black homeowners in the U.S., The Wall Street Journal reports. The nonprofit organization has set a goal of creating 3 million new Black homeowners by 2030 and will distribute funds to 1,100 local affiliates across the country. As part of the plan, Habitat for Humanity will also provide financial coaching to prospective homeowners and will back efforts to change laws in neighborhoods where multiunit homes are prohibited—a common obstacle for lower-income families seeking housing. According to chief executive officer Jonathan Reckford, the initiative is designed to target the historic and systemic discrimination preventing Black families from buying homes—in the first quarter of this year, the Black homeownership rate was 44.7 percent, while the white homeownership rate was 74 percent.
Rental costs are climbing quickly, rising by 5.2 percent in the year through May—a pace that's keeping inflation high and making the transition to homeownership more difficult for renters, The New York Times reports. Since housing costs comprise a large part of the overall inflation index, they're contributing to high prices even as the Federal Reserve raises interest rates to tamp inflation down—as a result, the market is likely to remain stretched for the near future. "Rent growth and occupancy are off of Everest peak and back at base camp, but we're still a long way from the sea," Igor Popov, chief economist at listing site Apartment List, told the NYT.
Amazon has gone to great lengths to recruit influencers from TikTok and bring them on to its own selling platform, Insider reports, including offering various creators between $2,000 to $9,000 per month (on top of standard commission rates) to create content on its live shopping feature, Amazon Live. As the article outlines, making the jump to Amazon was challenging: According to leaked documents and the experiences of participating TikTok users who spoke under condition of anonymity, many found it difficult to draw audiences from their native platforms to Amazon and also disliked that they had to spend their own money on products they bought and promoted in the live videos, rather than Amazon covering the costs.
Etsy has announced the launch of a new Purchase Protection program for both buyers and sellers on its platform, TechCrunch reports. The new feature rolls out on August 1, making buyers on the online marketplace eligible for a full refund for purchases that don't match their description, arrive damaged or don't arrive at all. Additionally, the company announced plans to invest at least $25 million in a program that will cover refunds on behalf of sellers for qualifying orders of up to $250, at no additional cost to sellers. The news comes just a few months after more than 14,000 of the platform's sellers went on strike following Etsy's announcement that it would be increasing transaction fees from 5 percent to 6.5 percent. According to the company's launch announcement, the Purchase Protection program was the result of feedback from buyers and sellers.
Launches and Collaborations
The High Point Market Authority has released its biannual Style Report, a compilation of product insights from Spring High Point Market compiled by the 2022 Style Spotters—a group of designers chosen to expound on their favorite findings for the report. This season's report placed a heavy emphasis on products and brands focused on sustainability and craftsmanship, with findings split into three categories: Behind the Scenes offers a glimpse at the story behind a product or brand; On the Scene features stories centered around a style, product category or other aesthetic theme; and Must Be Seen celebrates a beloved product, collection or brand.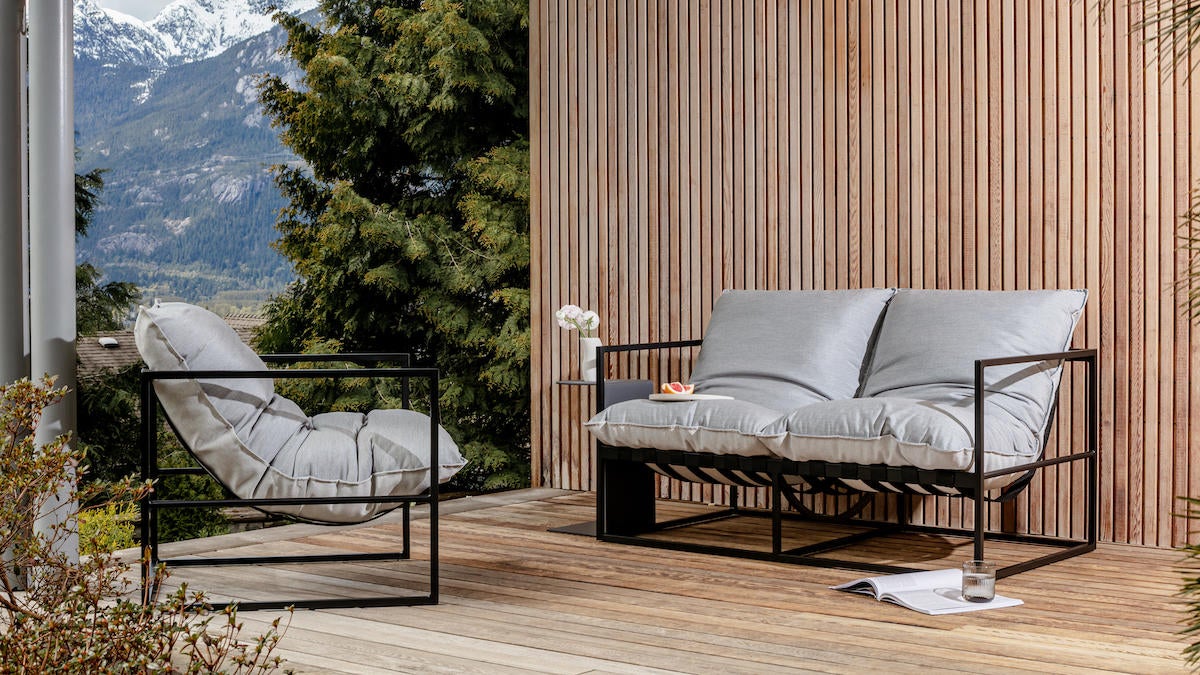 Vancouver–based home brand Sundays has launched its offerings in the U.S. Founded in 2019 by Moe Samieian Jr., Sara Samieian, Barbora Samieian and Noah Morse, the company's direct-to-consumer furniture and home decor products function individually or together as a curated room collection, with an array suitable to the bedroom, living room, kitchen, outdoors and more.
Interior designer and collector Kelly Wearstler and designer Hagit Pincovici have teamed up for the launch of Third Nature—a line of collectible furniture, sculptures and objets d'art. The collection began with Pincovici's desire to reconnect with nature during the pandemic, at which time she began collecting dead plants found in her urban neighborhood and casting them in bronze in her Milan studio. Together with Wearstler, the pair developed custom furniture and decor items inspired by Pincovici's original bronze designs—sculptural objects for the home such as a bench, console, chair, mirror and sculpture, all of which draw influence from the geographic similarities of each of their hometown cities, Los Angeles and Tel Aviv, respectively.
Chez Laurence, the series hosted by circularity design expert Laurence Carr, will return to EarthxTV for its second season, debuting on June 18. This season, Carr will highlight companies and organizations in the built environment, architecture, furnishings and design-related industries that have incorporated circular processes to reduce their environmental impact. Interviewees will include CEOs and executives from companies such as Moore & Giles, Verellen and the Sustainable Furnishings Council.
Showhouses
The Kips Bay Decorator Show House Dallas has announced the location for its third annual designer showhouse, selecting a property at 9250 Meadowbrook Drive in Old Preston Hollow. The 12,470-square-foot single-family home includes five bedrooms, eight bathrooms, an elevator, a four-car garage, a pool house apartment and more. In September, the residence will open to the public for tours to benefit local charities Dwell with Dignity and The Crystal Charity Ball.
Recommended Reading
A new breed of short-term rental properties is cropping up, with homeowners now booking their private residences by the hour for those seeking a stylish set or studio for photo shoots and other projects. For The New York Times, Katherine McLaughlin explores the phenomenon, which has taken off thanks to a platform called Peerspace—which saw a 300 percent increase in hosts between March 2021 and 2022—and has even spawned a lucrative new revenue stream for interior designers.
In 1971, the Johnson Publishing Company unveiled Ebony magazine's test kitchen: a psychedelic space with Afrocentric prints, leather and ostrich feathers that was originally installed in the publication's Chicago office—the first in the city designed by an African-American architect, John Warren Moutoussamy. Though the space was shuttered in 2010, as Nigel F. Maynard writes for AN Interior magazine, it returns this month for a public exhibition at the Museum of Food and Drink in Harlem, New York, where visitors will be able to view the design time capsule in person.
Cue the Applause
The winners of this year's Architizer A+ Awards have been announced, recognizing the best in architecture and spaces in the largest program of its kind. This year's honorees include the August Debouzy building in Paris by Studio Razavi Architecture as the jury winner and the 550 Madison lobby in New York by Gensler as the popular choice winner. For the full list of winners, click here.
The American Home Furnishings Hall of Fame Foundation has inducted five new members. Joining the cohort's existing 126 members are Michael Amini, chairman and CEO of AICO/Amini Innovation Corp.; Michael K. Dugan, former president and CEO of Henredon Furniture Industries; John Gabbert, founder of Room & Board; Neil Goldberg, chairman and CEO of Raymour & Flanigan Furniture; and Stephen K. Pond, founding publisher of Furniture Today.
The International Interior Design Association of New York has chosen Jennifer Graham, principal and senior project manager at Perkins&Will, as this year's recipient of the Leadership Award of Excellence. With 36 years of experience in the industry, Graham was selected for her commitment to upholding a positive work environment—as the leader of the Social Purpose program at Perkins&Will—and as a champion of education and mentorship in the design community, which she has exhibited as co-founder of the design nonprofit LMNOP, or Leadership, Mentoring & Networking Opportunities.
Homepage image: Interior designer and collector Kelly Wearstler and designer Hagit Pincovici have teamed up for the launch of Third Nature. | Courtesy of Hagit Pincovici