For three years now, I have interviewed a designer from a different state every single week—150 interviews about the often-winding path to discovering design as a career, finding a firm's financial footing and what it takes to stay creatively inspired while running a business. What started in 2020 as a celebration of sense of place (I wrote about how the series came to be at the end of that first year) has become a compendium of hopes, dreams, fears—and some truly great ideas for building a design practice that is both profitable and fulfilling.
What I love most about this series is how it represents, to me, the radical acceptance of the many ways to operate a successful design firm. At BOH, we're often asked, "Just tell me: How should I charge?" I truly believe that the sum of the stories in this series offers the answer. There are 150 right ways to do it and counting—what feels true to you? My hope is that readers will cobble together the pearls of wisdom that resonate with them in order to create firms that reflect their own strengths, weaknesses and values.
Still, for all the variety of these interviews, certain patterns emerge. For starters, 2022 was a year of ingenuity. In a tight labor market, finding new ways to attract and retain an all-star team was top of mind for many. And faced with a continuing flood of pandemic inquiries—a stress test if there ever was one—designers took a hard look at what was working (and what wasn't), shed what wasn't serving them, and focused on how to capture new opportunities. Sometimes, that meant big changes, like launching new arms of their business or capturing revenue in a new way. In other cases, it was as simple as changing how they talked about their business.
Each and every interview in this series is my favorite—I cherish these conversations and can't wait to continue them in 2023—but here, I've collected the top seven takeaways of 2022 to help you put your best foot forward in the months to come.
QUALIFY YOUR LEADS
Facing burnout from a barrage of calls from tire-kickers and incompatible homeowners, St. Petersburg, Florida–based Lisa Gilmore was looking for a better way to vet would-be clients. She realized that her best clients all had one thing in common: They respected her time. To identify that quality, she started taking reservations—for a fee. "It's $275 for people to meet with me in my office for an hour, three months out—and it's a game changer," she told me. "If people are willing to [do that], it weeds out so much garbage. It's also setting the precedent for valuing our time, craft and talent."
Gilmore also decided to shift those consultations to a time that works for her rather than bending to clients' availability. She now schedules a full day of back-to-back consultations four times a year. "I am literally in consultation meetings from 9:30 in the morning until 5 o'clock. We talk for one day for every quarter, and it sets up our entire following quarter. We now have projects lined up for the next year and a half," she said. "It's lifted away so much stress, and I feel so much more centered. The people who are meeting with us really want to work with us. … I know so many designers would be scared to do it, but even just not rushing so much helps to set the tone for the project."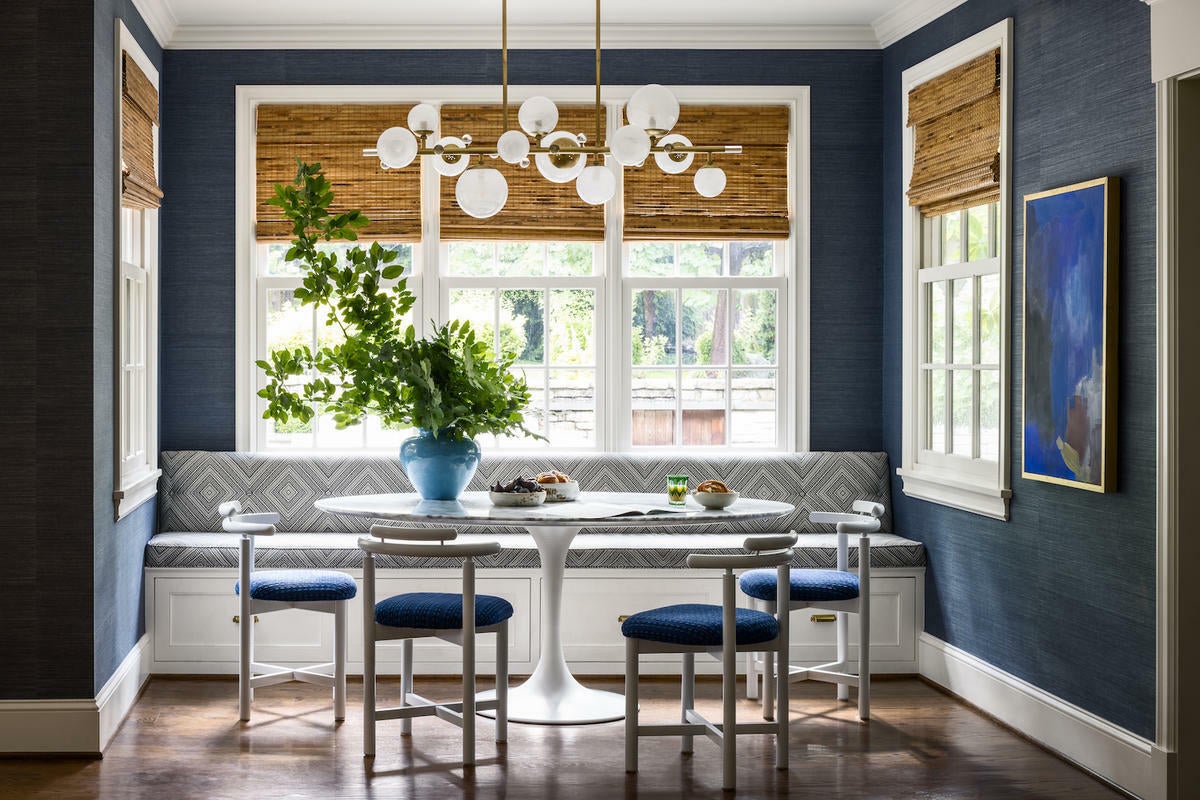 CONNECT WITH CLIENTS WHO CAN'T AFFORD FULL-SERVICE DESIGN
Instead of turning away prospective clients who aren't a fit, some firms have instead created new arms of their business to service those customers. These offerings capture additional revenue—and in many cases, fill a hole in the market for clients who aren't ready, can't afford or don't want more high-touch services.
Amid COVID-19 lockdowns, an employee came to Anchorage, Alaska–based designer Michael Fredericks with an idea for a DIY interior services program for middle-class homeowners. Though initially skeptical about the program's financial viability, Fredericks was soon pleasantly surprised. The secret? Go digital with both the service and the deliverables, and don't let the scope creep. "It's not about doing huge construction projects," said Fredericks of the plan Kelsi Swank, the firm's director of residential design, ultimately implemented. "[We're] only giving enough service [to give them] what they need [to do the work] with a contractor or to help you do it yourself." Swank started by developing a booklet that helps homeowners take their own measurements. From there, she creates a room concept for a flat $1,000 fee; deliverables like construction documents are available for an additional charge. Most important, said Fredericks, was that "she was really making it more equitable for everyone. … and killing it in the amount of work and profit we're making."
Meanwhile, in Kansas City, Missouri, Kobel + Co principals Mallory Robins and Elizabeth Bennett got enough calls from homeowners looking for a little bit of help to realize that they could fill a hole in the market. "[There were] clients that didn't want to make the investment in full-service design—maybe they felt like they could manage the renovation themselves, or they aren't interested in furnishings and decor but want to make sure their ideas are cohesive and that it doesn't look like a Pinterest board exploded in their house," said Robins. "We often hear, 'I want to make sure I'm doing it right.'"
The firm's resulting offering is a client-directed series of working sessions to guide homeowners through the construction process. For example, one meeting might focus exclusively on countertop, tile and cabinet materials; for a client working on a new build or large-scale renovation, an entire session might be devoted to modifying a builder's floor plan. "It's a series of meetings throughout the duration of their project, and while it is an investment, I think clients take solace in the fact that it's a fraction of the cost of full-service design and they still have a partner in the decision-making process," said Bennett. "We're talking them through marble versus quartz versus quartzite, sharing some of our best practices or things to look out for, letting them know that they're definitely going to want to be there for the electrical walk-through and here are some things they're going to need to ask. It's about equipping them with a tool kit to make sure that they set themselves up for success."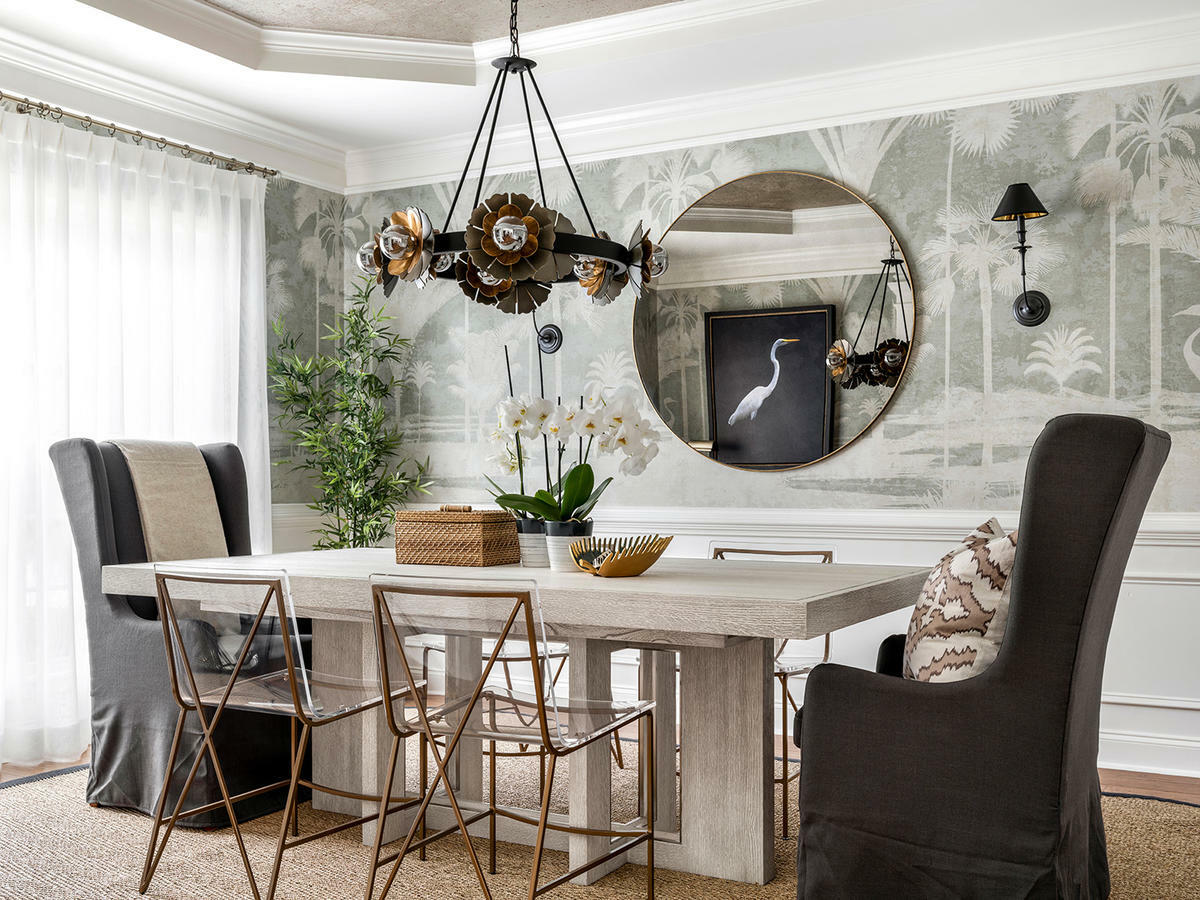 Robert Peterson, Rustic White Photography
PLANT A FLAG
In Atlanta, Erika Ward built her new studio to include a showroom space outfitted like a one-bedroom house. But it's not a retail shop, and she's not hoping to make a sale to passersby. "It's just for our clients," she said. "You're able to sit on the sofas, touch the window treatments and wallcoverings, see the different lighting styles. We've even got a kitchen built out." Now, every presentation takes place in the studio, and clients are able to make decisions based on their experience with the furniture on the floor.
In addition to giving clients confidence in the products they're purchasing and offering a case study of Ward's style, the space has also helped clients understand the scope—and success—of her business. "It put a feather in my cap from the standpoint of, Oh, wow. She's doing enough work to be able to have a storefront," she said. "I made a really great investment, bet on myself and the business to make this thing work, and it's working."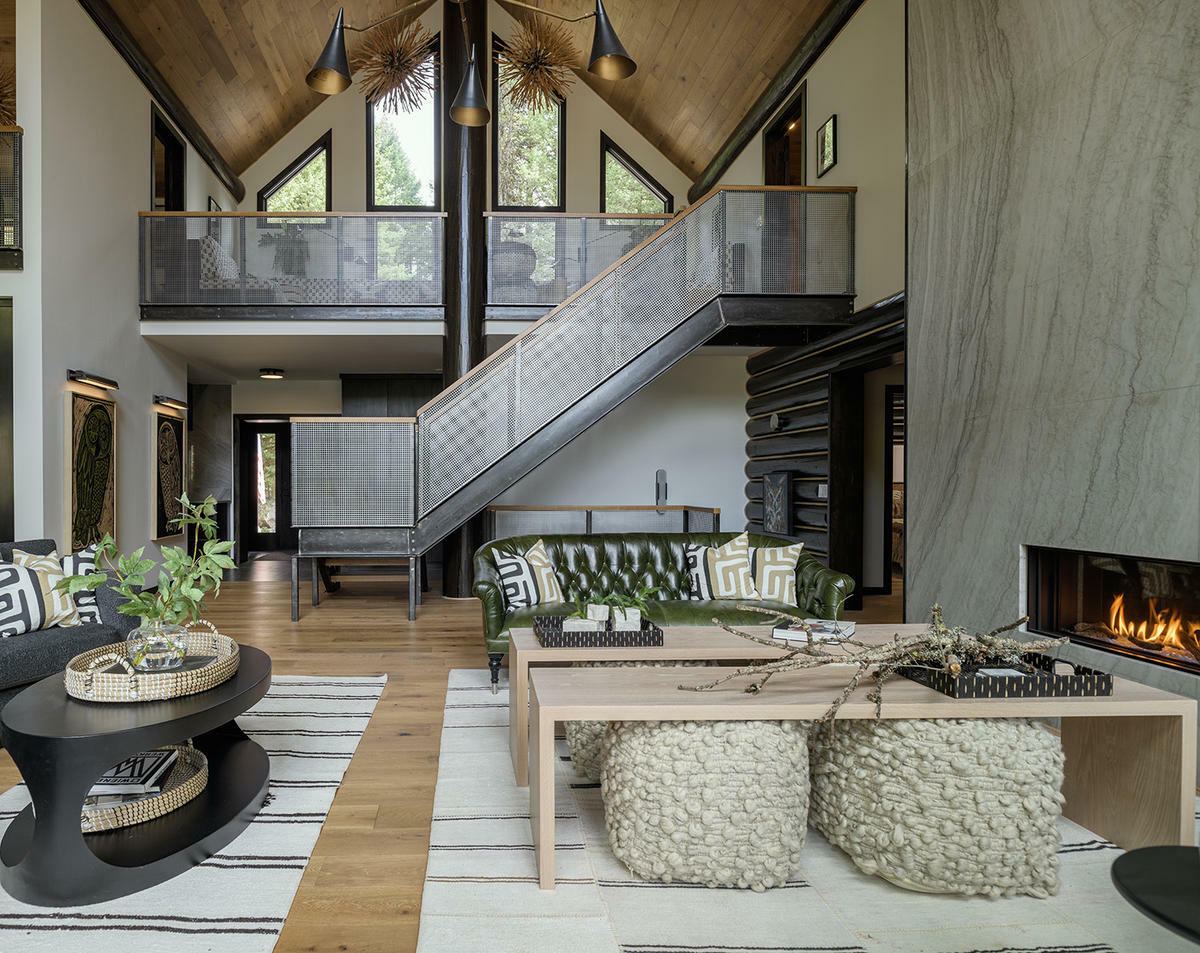 STOP LEAVING MONEY ON THE TABLE
It took tough love from a business coach to make Boise, Idaho–based designer Jordan Yankovich realize just how much she was selling herself short. "I'm an optimist and a people pleaser—so I was cutting hours from bills," she said. "Then my coach said, 'I want you to run a report and see what you're actually cutting.' And it was shocking. I found that I was cutting 25 percent of the hours for the whole year. That's terrible business." It's a relatable dilemma, but one that can quickly snowball. "In my head, I was like, Well, this shouldn't take that long. But it does," she said. "I told my coach, 'I really feel like it shouldn't take that long.' And she said to me, 'So you're lying—to yourself and to your client—about how long something takes. Is that who you want to be?' It was like, Ow. But also, no, it's not."
Yankovich didn't go cold turkey when it came to cutting hours, but she did reframe her mindset around the practice. "I still sometimes catch myself thinking, I need to take this off—and I still do it on occasion, but now I have to back it up," she said. "I'm a big responsibility person, so I'm like, What did I do along the way that got us here? Let's trace it back, then we have to solve it. My new rule is that I can't remove hours without action—or if it was a client issue, I have to show them that I removed them. … instead of just removing it and not telling anyone."
The same quandary led Nashville-based designer Jessica Stambaugh to ditch her hourly rate altogether in favor of a flat fee. "I never loved tracking my time. It never felt quite accurate, and I was always a little bit bogged down by the process," she told me. On the advice of a business coach, she stopped—and not only did the firm become more profitable, but also she found more fulfillment in her work. "It's given me more freedom in the process—I don't need to explain what I've been doing or why I've been doing it to anyone," she said. "If I want to spend four hours looking for cabinet hardware or a trash can, I don't have to defend that to the client. It's ultimately my choice how to spend my time in the creative process, whereas if you're working hourly, you can feel like you have to validate that time, or weigh how much time it should take you versus how much time it did take you."
RENAME YOUR MARKUP…
Tired of pushback on her hourly-plus-markup business model, Houston-based designer Sherrell Neal knew she needed to make a change. Instead of reinventing the wheel, she rebranded her markup as an expediting fee. "Words like 'markup' are trigger words," she said. "And look, it's not actually a bad word. It's used in lots of industries. But for some reason, there's a negative connotation tied to it in design because they understand: 'I'm paying more for an item than what you're paying for it, which means that I'm not really getting the savings.'" Focusing on the work that goes into getting the products into the client's home, Neal found, was the path of less resistance: "By replacing the word 'markup' with 'expediting,' especially in this day and age [of slow delivery times], it's like, 'Oh, wow, she's going to get our stuff real quick—that sounds good to me.'"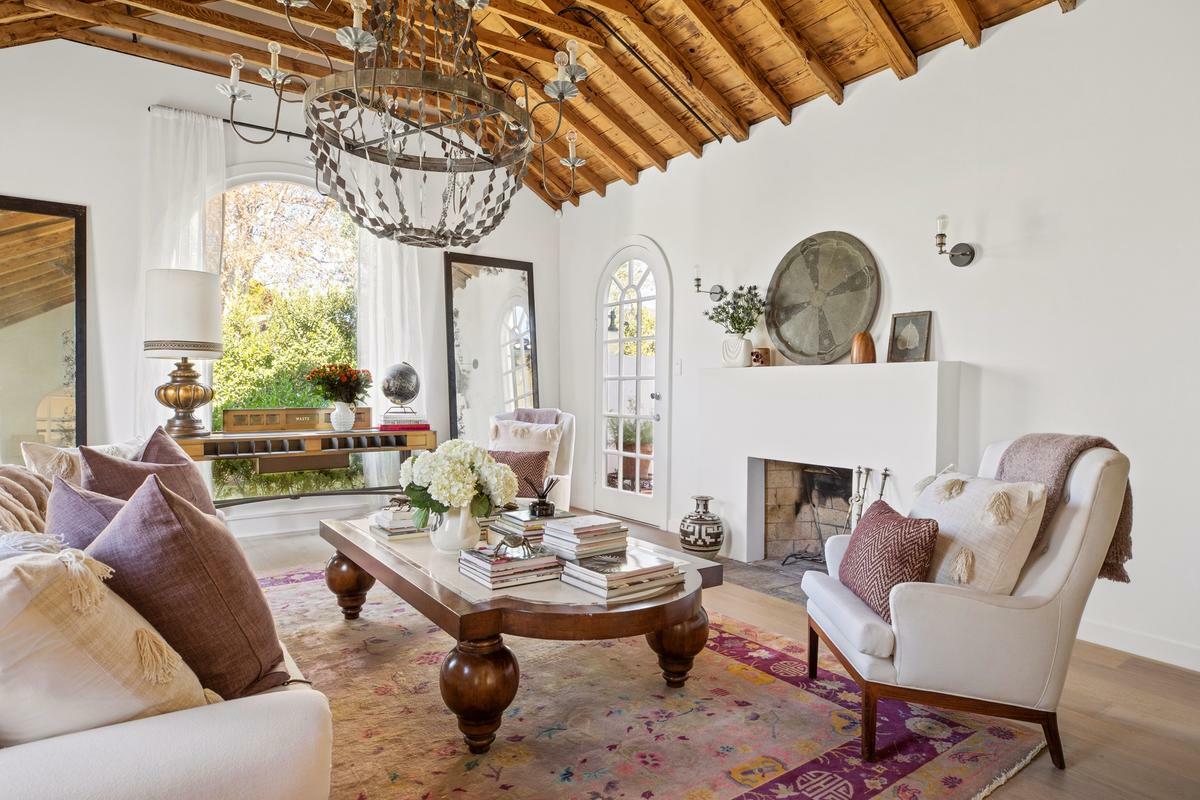 …OR DITCH YOUR MARKUP ALTOGETHER
Los Angeles–based designer Kishani Perera had always struggled to find a markup that matched her high-low approach. ("I was like, 'Here's my 30 percent markup on this $10 item.' Honestly, that's probably why I couldn't afford any help," she quipped.) When her administrative employee of more than a decade left the firm, she embarked on an experiment that, for many, will sound radical: She eliminated her markup to cut back on paperwork, passed along all of her discounts and let clients pay for goods directly—all in exchange for a higher hourly fee. "I found that I make more money this way, and the clients are so much happier, too—they see all the paperwork, they see all the discounts, and they're paying for it so they get the credit card points," she said. "They feel like our interests are aligned because they know I'm looking out for them and trying to get them the best deals. It just seems more synergetic."
The switch also served its original purpose of reducing back-of-house tasks for Perera's team. "It's way less stressful for paperwork, accounting, bookkeeping and sales tax," she said. "If a client wants something, we're like, 'Great. Here's the paperwork we got from our vendor. Do you want to put it on your credit card?' They approve the cost, we put it on the card, and we're done. Obviously, there are a few wholesale showrooms that are like, 'No, you have to pay for it,' and then the client just reimburses me. … [But] I think people are willing to spend more if they don't have to worry about reimbursing their designers in cash. If it's all on their card, they're good to go."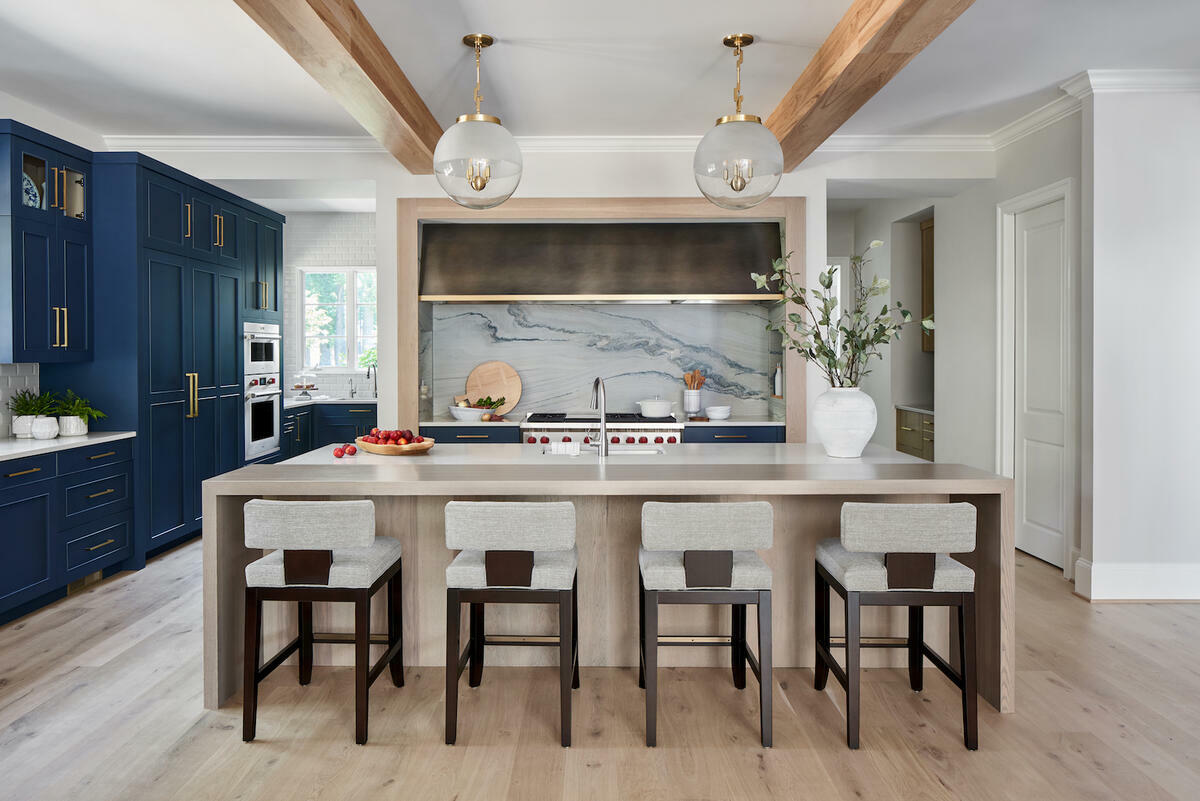 BUILD A MEANINGFUL COMPANY CULTURE
For many designers, 2022 reinforced the value of having great help. For McLean, Virginia–based designer Tracy Morris, perks like scheduling flexibility or spot bonuses for a job well done have long been an essential way to show her team how much she appreciates them. "I worked at enough jobs before I started the business where I remember people being harsh. You know, 'Can I go to the doctor?' 'No.' And I thought to myself, 'If I ever have a company, I'm never running it this way,'" she recalled. "I just try to be cognizant about the issues that are going on with them on a daily basis. In my mind, that's what retains people." Morris's approach also has a pragmatic backbone: Often, what's good for employees is good for business, too. For example, making sure the team has new laptops and software makes everyone more efficient and productive. She pays for one employee's E-ZPass to make their commute easier and has been known to reimburse a team member for an Uber ride when traffic is bad. ("You can bill [for working] in the car, but you can't bill [for driving] in traffic.")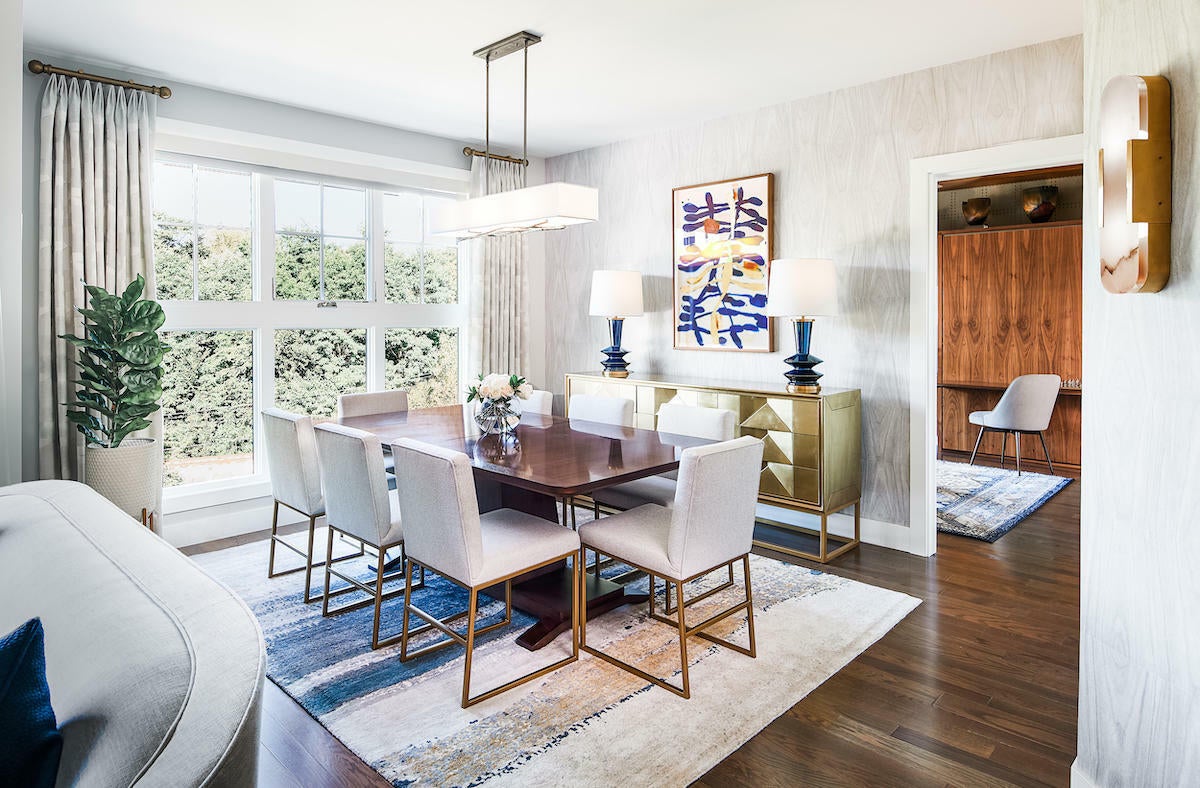 For Detroit-based designer Rachel Nelson, a focus on employees means fostering growth by promoting from within and by making sure the firm's employees have the tools they need to stay healthy. In addition to quarterly career coaching sessions, she also instituted quarterly paid mental health breaks in addition to standard PTO. "People burn out so quickly in this industry—it is a lot of pivoting, thinking on your feet and managing so many balls in the air," she said. "[I] see a lot of benefits from being able to slow down. … We're going to take a mandatory week off for the Fourth of July to recharge our batteries. But the day before we leave, we're going to have a whole day with our coach—I'll buy lunch, we're having a tarot card reader come in, and then we'll talk about our personal and professional goals for the next quarter."
Both designers said the focus on employees' wellness and growth is essential to their longevity and success. "My feeling is that the key to retaining people is that Maya Angelou quote [about how people will forget what you say and do, but won't forget how you make them feel]," said Morris. "You have to make people feel not only that they're heard, but that they matter."
Homepage image: A client's kitchen by Nashville designer Jessica Stambaugh feels full of life with foliage on the wallcovering and cabinetry in a verdant shade of green | Courtesy of Sian Richards