It's a phenomenon that's been met with doubt, incredulity and parody, but to Brad Hargreaves, the founder of Common, co-living just makes demographic sense. As (pre-pandemic) economic opportunity has pushed young people to cities and urban real estate has shot up in cost, solo living has increasingly become a 35-and-older proposition. The housing stock—as anyone who has tried to squeeze three roommates into a two-bedroom railroad apartment knows—very much does not reflect that fact.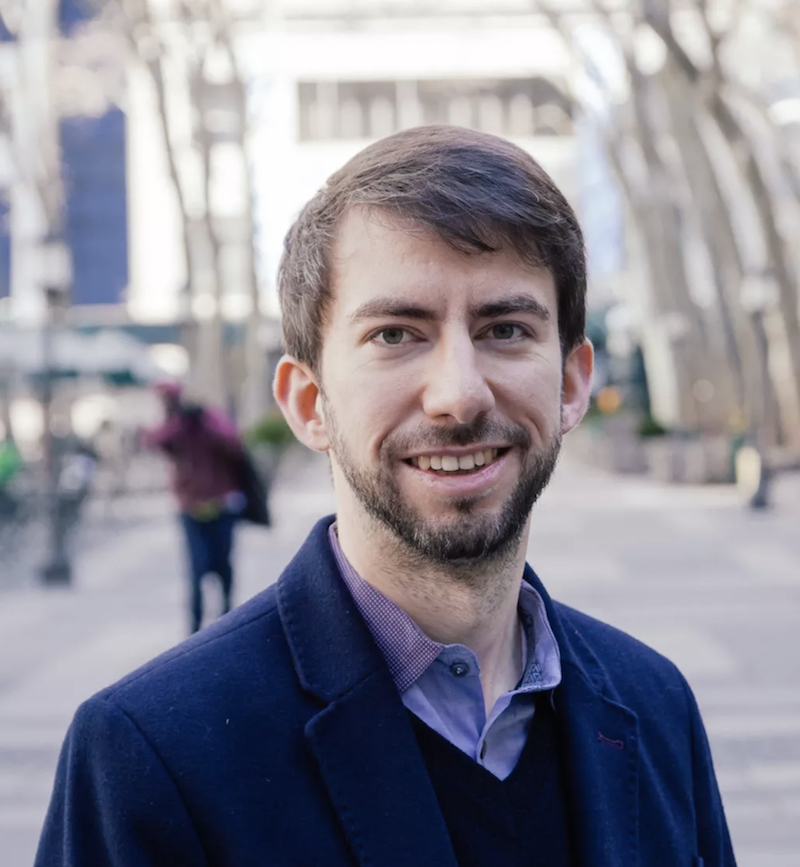 "25 million Americans share a home or apartment with someone they're not related to, and that number has grown by 20 percent over the last 10 years," Hargreaves tells host Dennis Scully on the latest episode of the Business of Home podcast. "We started with the idea of, Let's create a product from the ground up for people who live with roommates, keeping the good parts—the social environment and the affordability—but getting rid of as many annoyances as we can through smart design and thoughtful operations."
The result is Common, a co-living company based in Palo Alto, California, which creates affordable shared housing in eight cities across the country. Some aspects of the business, like automatically restocked toilet paper, feel slightly humorous, and fuel the oft-heard take on co-living as "dorms for grownups." But Hargreaves says it's a crucial design element. "That's one of the things roommates fight about! If we can remove that little thing, it's trivial for us to do that," he says. "But it's one big area of conflict that now doesn't exist in a home."
At first glance, Hargreaves is an unlikely real estate player. In 2011, he co-founded the educational organization General Assembly, a for-profit academy that teaches digital skills—frequently to a clientele of career-switching millennials. But there are plenty of parallels between General Assembly and Common. "If you think about education and real estate as consumer products, they're actually pretty similar," says Hargreaves. "Between the ages of 18 and 35, they're the number-one and -two things we spend money on. They're transformative products, and they're very considered decisions. … Brand is important, but they're sectors where you haven't seen robust consumer brands."
Hargreaves's goal is to turn Common into just that. The company currently has 51 properties with over 2,200 members who rent on a short(ish)- or long-term basis. Originally, Common allowed for all of its leases to run month-to-month, which he found counterproductive.
"One of the first lessons we learned was when we opened our first space in Brooklyn, all of our leases were month-to-month … because we had this tech mentality [toward] housing: You spin it up when you need it, spin it down when you don't," he says. "The problem was, that was directly in conflict with our goal of creating a community. It felt like a hotel." Common instituted a mandatory three-month stay, changed its pricing to incentivize yearlong leases, and saw a sense of community blossom.
One might suspect that the coronavirus has struck a significant blow to the co-living model. Surely, the appeal of living in close quarters with a mass of relative strangers has dwindled amidst the pandemic? Common did take a hit in March and April, as its conversion rate from deposits to signed leases halved, but the numbers have bounced back (except in New York, the former epicenter of the outbreak).
Co-living, says Hargreaves, holds a unique appeal in an era of sheltering-in-place, when social isolation can be alleviated by roommates. He also thinks that the massive disruption will incite further real estate innovation, causing developers to look outside the box—and adopt innovations like co-living as part of a broader portfolio.
That was already true before the virus. "Luxury rentals as a whole have really started to struggle," says Hargreaves. "The upper end of the market has gotten very oversupplied. And many real estate owners and developers are looking at this and saying, 'Do I really want to bring more luxury units to market? Does the world really need more $4,000-a-month one-bedrooms?' As they look for alternative products, they look at co-living."
This podcast was sponsored by BuildLane and The Urban Electric Co. Listen to the episode below, and if you like what you heard, subscribe to the podcast (free of charge!) to get a new episode every week.