In Ask an Influencer, Business of Home explores the creator economy. This week, we spoke with Jasmine Crockett, whose audience-engagement tactics have netted a loyal community willing to follow the designer to any app—even one of her own.
Since joining Instagram just one year after it launched, Jasmine Crockett has developed a sixth sense for what her online audience wants. Though she'd always been interested in interior design (thanks to a dad who worked as a general contractor), the Alabama native kicked off her career online as a lifestyle and fashion blogger, armed with a degree in marketing communications that kept her tuned in to the metrics of her success: not only how many people were following along, but also how much they interacted with her on a daily basis.
A few years out of college, she moved to Atlanta with her growing family and bought her first house—which, as a lifestyle influencer, she documented on social media throughout the design transformation. Suddenly, her audience interactions exploded, with questions about where she sourced her furnishings and decor to create a luxury space without the luxury price tag (high-end brands were out of her price range).
"That was the start of everything," she says. "If you have your own home, you shouldn't feel like you have to spend a million dollars to design it—being an influencer, I already had a community of people who felt the same way."
Before long, Crockett nabbed her first official design project—the home of a friend, whose husband happened to be an NFL player—and she decided to take her audience along for the ride. There, she began rolling out before-and-after shots, dispatches from her experiences as a first-time designer, as well as polls ("this pattern or that one?") to empower her followers to take part in the process themselves. Today, Crockett's Instagram is a master class in audience engagement, which has led to a following of 214,000 on her main account, and 29,000 on her brand-focused account, Joy Meets Home.
Ahead, Crockett shares how she cracked the code to transitioning her following to TikTok, why she launched a dedicated account solely for her polished design brand, and how letting your day-to-day life peek through on social media can help you monetize your following.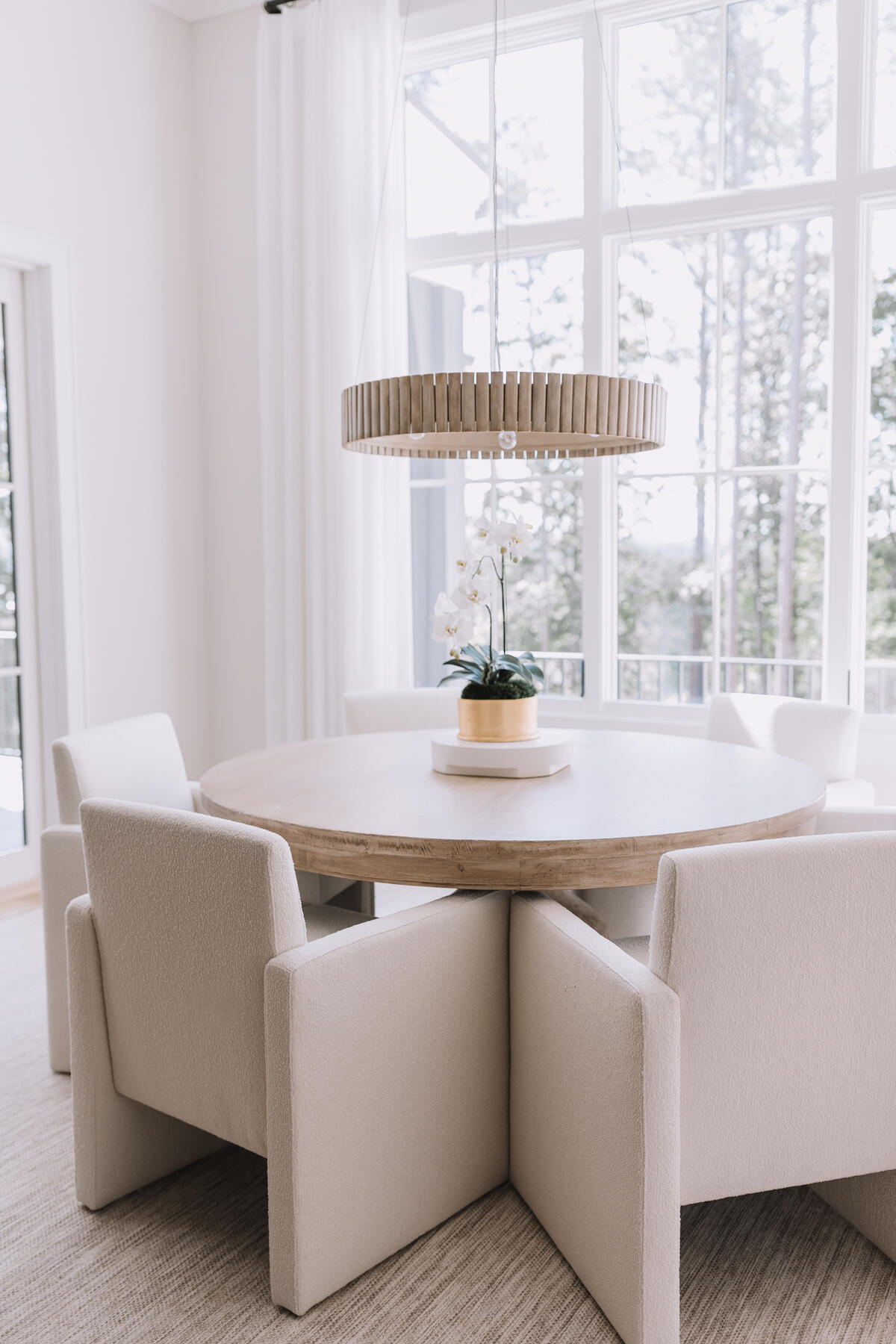 What was the trajectory of growing your following?
When I first started in 2013, it was almost immediate because People StyleWatch featured me in an issue and tagged my Instagram account. I got so many followers from that one thing alone. From there, it was really just bringing my audience in. I'll write people back when they're asking questions—it's building that community. When I saw people really engaging or DMing me to ask a question about something that they remember I posted like a year ago, I realized that not only was my audience growing, but they were actually engaged in my content. That's the biggest thing these days: It's not just the number—is your community actually engaged and involved and loving what you're posting, or are they just there?
Do you have a policy when it comes to answering comments and DMs?
Throughout the week, if someone messages me, I'll probably read it and forget to reply back. I try to set aside Sunday for not posting on Instagram, but I will go through and look at some DMs and answer questions.
What are all of the aspects of your design business?
We do both interior design and retail. We work on renovations, new builds, and we also do home furnishings services for people who need to update or refresh their spaces. Then we have the retail side, where if people need decor pieces, we can just pull from our assortment of pieces that we already have.
Early on, I knew that I didn't want my personal page to also be my design page. That's based on my original path as a content creator: I share my family on my personal page, I share broad lifestyle things, and I didn't want that page to strictly turn into all interior design, all day. I was also thinking long-term for my brand, which is why I didn't name it after myself. One of the biggest things for me was to create a brand name where, if I went into Target and saw that, it just screams at you. That's why I created a separate design Instagram account about a year and a half ago for Joy Meets Home, and why I have been building the company's homepage as its own brand outright.
On my personal page, I share a lot of behind-the-scenes projects when we're on-site and community Q&A's—asking people things like, "If you had to hire a designer, would you want to do it virtually or would you want someone to come on-site?" Or asking them about their budget, their thoughts on hiring a designer. I like to look at my personal page as more of the behind-the-scenes of what we're doing at Joy Meets Home. Having a nontraditional path into this industry, I want people to see that this is how I'm building my business—this is how I use social media; this is what I do day to day. It gives people that inside look into the brand, and then I use the brand page to show more of the polished side, finished projects and a glimpse into the company.
Do you follow a content schedule?
I'm usually posting early in the morning, and I try to think about it like how I use social media or how other people use social media: Are they checking early in the morning? Are they checking around lunch, or late at night?
For my personal page on TikTok, I started this strategy probably a month ago. Then, I was at 3,000 followers, and I just hit 10,000 followers. The goal is figuring out how the audience works on each platform, because the TikTok audience is very different from Instagram. They don't really care about the super polished things—they want to see a ton of the behind-the-scenes, which does really well. [I discovered that] on TikTok, it doesn't matter what time of day you post, but Instagram is a little different. You're going to have to really know your audience. I know my audience is very active in the morning, they're very active around lunch, and they're active in the evening around dinner or right after dinner. That's just been a test, honestly—in the past, I've posted midday just to test it out, but I've found that my audience really is most active [at other times].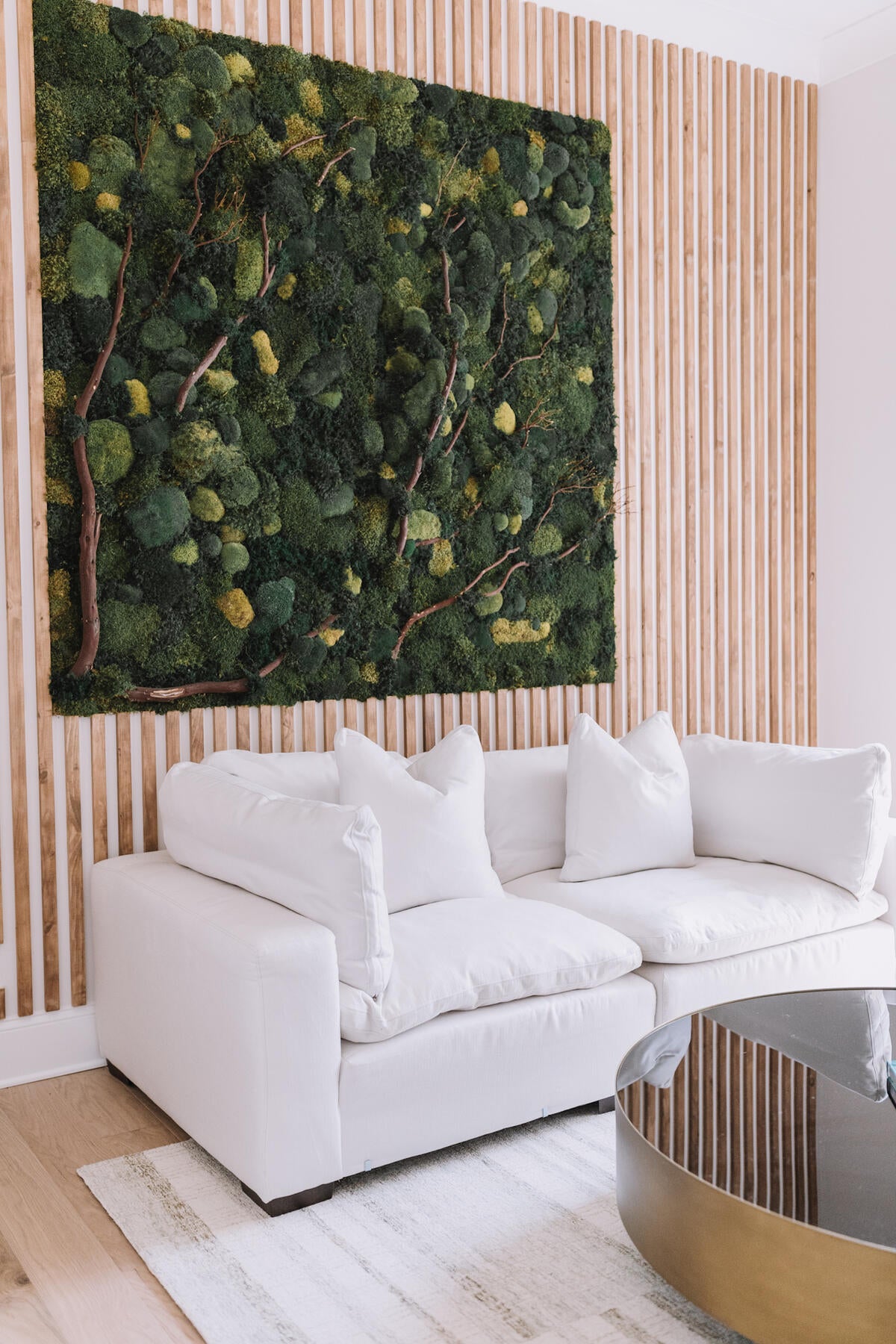 How have you approached growing an audience on TikTok?
The biggest thing was figuring out what content category I wanted to fall in. I realized that design and building my business are two big things I love to share, and people love to see that. I'm an open book, so it's also been about figuring out what content people want to see and what I feel comfortable posting about. I started by just posting a variety of different content to see what was sticking, and it kept coming back to that day-in-the-life content, and all of the unpolished, in-the-weeds content—installs, before-and-afters. The analytics on those were really good—I had one before-and-after that even hit 1.8 million views. They want to see you working in the office or on-site, not the pretty photo. Since figuring out that formula, I've grown by about 100 followers a day.
A lot of our recent clients have been from TikTok and social media, and they're over the super polished videos—they want to learn about who is behind the brand. It's like what I mentioned about having two separate Instagram accounts: A lot of designers only have that one page, so they can't really share who they are or their day-in-the-life, and they probably feel like they shouldn't share all of that. You're seeing their photos, but it's not truly showing who is the brand, what is this brand all about? With TikTok, it allows you to lower your guard and show people this is me, the person behind the brand, this is what I'm building. When people can relate to you on social media, it helps you build your following.
Do you work with brands?
Yes, and I have a management team for my brand partnerships. I've worked with Target, Walmart, Nordstrom, Home Depot. It usually starts off with [their proposed] campaign, or we will pitch ideas. When we first moved into our home, for example, I wanted to redo my son's room, so I worked with Pottery Barn and I first pitched them the idea—I sent them a design board of what I wanted the room to look like using the pieces that I found on their website, and they loved it. That sparked that partnership, but it varies depending on what I'm looking to work on. I'll come up with a concept of how we can pitch a brand, but usually it's brands [proposing] campaigns to us, [and then we pitch based on that]. I don't have rules for which brands I work with; it just has to make sense. I've had brands reach out, and it just didn't align because their design style or the products they offered were not my style. I never want to force a partnership because it just won't turn out right, and the content won't be organic.
A lot of designers ask me about getting into brand partnerships. Some designers use social media to post their portfolio basically, but they're not truly showing who they are. Brands want to build a relationship with a person, not a company, so they want to know, "Who is Jasmine? She does have this business, but what else is there to know about her?" The biggest thing is letting your guard down. People want to know more about you, so for any designer who is looking to work with brands, it's really easy to do—it just comes down to being you on social media and weaving what you can into your day-to-day. If you're wearing a cute outfit that day, post that outfit and tag whatever the brand is, or if you're designing with a certain towel brand—tag that, share that. Some designers don't want to share their sources with followers, but when they share some things, they may realize that content could get the brand to notice or reach out to them.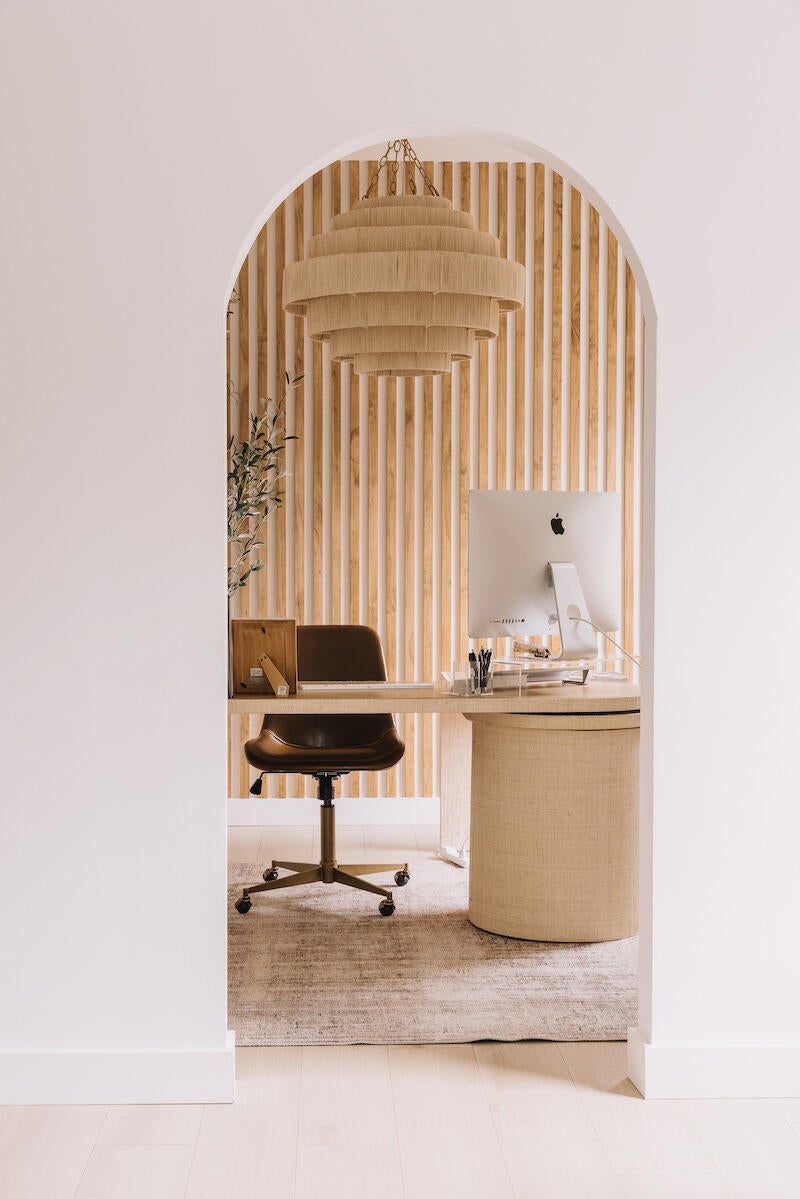 How much of yourself do you show on social media?
It depends on the day. One day I'm chatting about all things on my social media, and then you're getting videos of projects or other stuff without me even on camera—I might be doing voice-over, but I'm not on camera. Or I'm doing polls and stuff like that to keep up that audience engagement. The biggest thing, especially on Instagram, is that your audience wants to see you—they follow you for you. That's something that I think is very important. If you can, at least three to four times a week, get on Stories to talk about something, whether it's a project you're working on or anything that relates to your audience, that's a big way to continue to grow your community. If you're not posting on Instagram Stories for like a week, the algorithm is so weird that your audience almost disappears.
It helps if you have set days you're posting. On Mondays, I'm usually really active with the start of the week, so I'm sharing what I'm wearing to the office, and I'm sharing our team meetings and projects we're working on. Throughout the week, it's more off-camera content, but my audience still knows to come to my Stories.
Do you have boundaries when it comes to sharing your personal life on social media?
Definitely, because I have two little kids. When I first started, there really weren't rules around this, I was just sharing organically. But social media is weird, it's a crazy world right now, so I have to be very protective of what I share. That goes for if we are out somewhere, I probably wouldn't share that—same with their schools. So many times, people have stolen my photos to create fake pages, and I've had someone steal photos of my kids. That comes with building an audience, but once that happened, I now make sure that any photo I share of my kids has me or my husband in it as well. I don't want photos of just my kids floating around. I don't really share much on the weekends like I used to, either.
How have you reacted to platform updates and algorithm shifts?
Instagram is a hit-or-miss sometimes. That was another reason why I started focusing on TikTok, because they are two totally different platforms, and recently, Instagram was having so many issues when it would be down or [problems] happening to people's pages. I wanted to have a back-up. That was another thing as far as being a [designer in addition to a] content creator: I wanted to build something that was mine, because if Instagram gets shut down tomorrow, I don't own that content. I wanted to have a brand that involves something that I love to do day to day, so that I'm able to help people with something that they love, which is their home.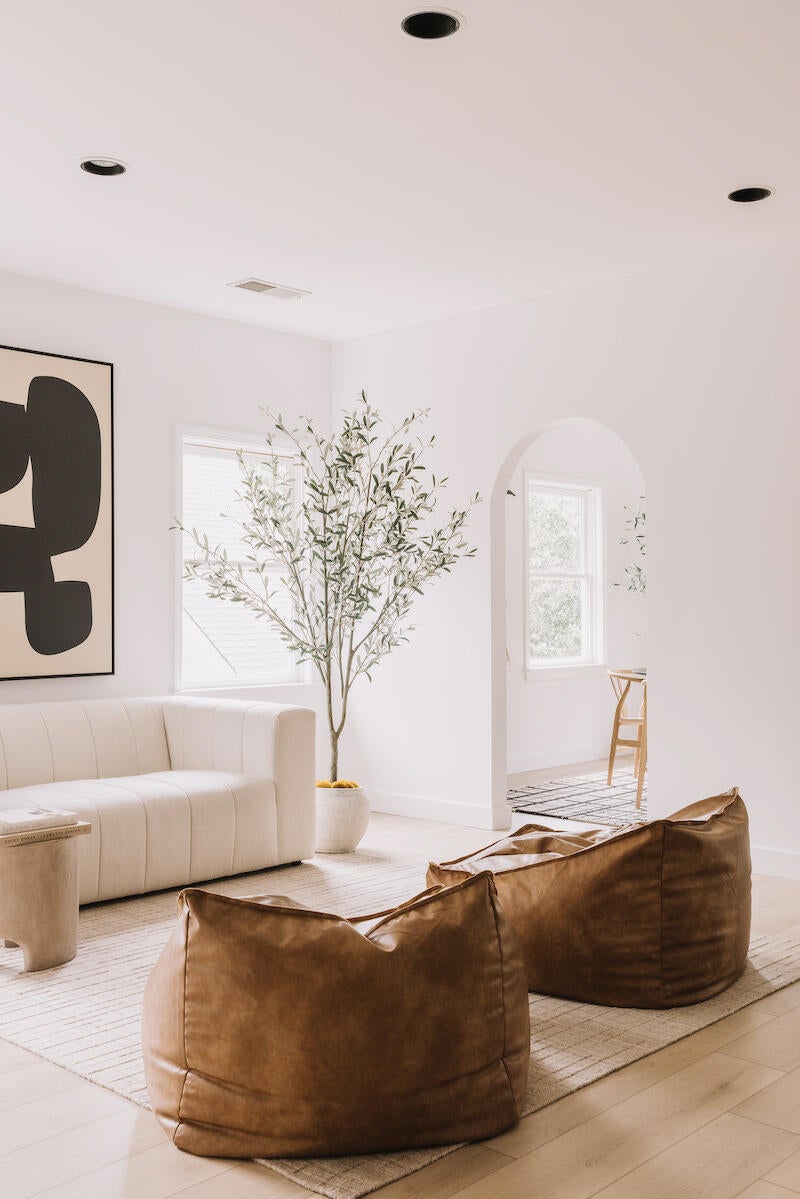 How did you feel about the transition to video with Reels and TikTok?
I was definitely hesitant because it's been a photo platform this whole time, and that's been the only thing that I was used to. I tried YouTube, doing the whole video thing a couple years ago, and it's a ton of work. Originally, that's what I thought with Reels—you need video skills, a strategy and a content plan. And when it came out, I did try to do all of that and it was exhausting, so I made sure to figure out, "How can I make this work for me?" It was one of those trial-and-error things, like how many videos can I honestly do in a week or a month, versus posting a photo? I'm glad that I kept it to a minimum because now Instagram is sort of going back to a photos platform—but you still see those Reels.
I think when we try to dictate our strategies alongside the companies and social media platforms versus what we just want to post organically on our own, we put so much pressure on ourselves. I thought about it, and I realized it's really not that serious—you're supposed to be enjoying the content creation process, not feeling like it's stressful. I had to reel it back in and think about the "why"—why did I start doing this? And then I created my own personal way of how I wanted to share my content and what I wanted my page to be like. If that's four photos a week and one video, or 30 photos a month and no videos, I feel good about what I'm putting out. Video or photo, I know my community: They like the content regardless. I've done a ton of polls, and it's always mixed: Some people like photos, some people like video, so I don't think you're able to have a 100 percent game plan. I think you just have to release that pressure and do whatever you need to do.
What challenges are you currently facing on social media?
I am building an app of my own called Smply. The idea [started with serving] my audience, when they ask about quick design tips and sourcing pieces for their home. So this app is an interior design concierge service where they'll be able to chat with a design expert on demand—whenever, wherever—and they can ask a question and upload photos. For example, if you need help finding a rug for your living room, you can chat with experts and they'll provide sources. You can also shop designer pieces at a great competitive price with a subscription, but the actual chat piece of consulting designers is completely free. You basically have a designer in your pocket wherever you go. The designers will be designers that are on my team currently—I haven't decided if I'll expand that out, but it will be an in-house thing to start.
Did your life change when you started to build a following?
It's almost like an extended family—that's how I think about my community. There are all these people who I've never met, but they come to me for advice, or they love the design that I'm doing, or they've gotten to know me and my family. I always think that's pretty crazy. On some days, I used to look at my [follower count] and think, "Oh, I only have this many followers." But if you are standing in a room with everyone, that'd be so many people, it's pretty outrageous. I always have to think about it that way: as if I'm in this room, and all these people are here for me. Also just the recognition and the fact that people pay me for what I love doing—the freedom of being able to do what I love every day and work for myself—it's amazing.
Homepage image: Jasmine Crockett | Courtesy of the designer