Splitting his time between San Francisco and Mexico, interior and product designer Jeffry Weisman of Fisher Weisman knows how to divide and conquer his schedule. Weisman, a protégé of Charles Pfister, also knows how to apply design principles at home and at work: he and partner Andrew Fisher, who had worked with Tony Duquette, drew inspiration for their their line of artisanal handcrafted furniture, lighting and accessories from their San Miguel de Allende home, an 18th-century property initially designed as a tannery.
Here, Weisman answers our burning questions about running an international creative business.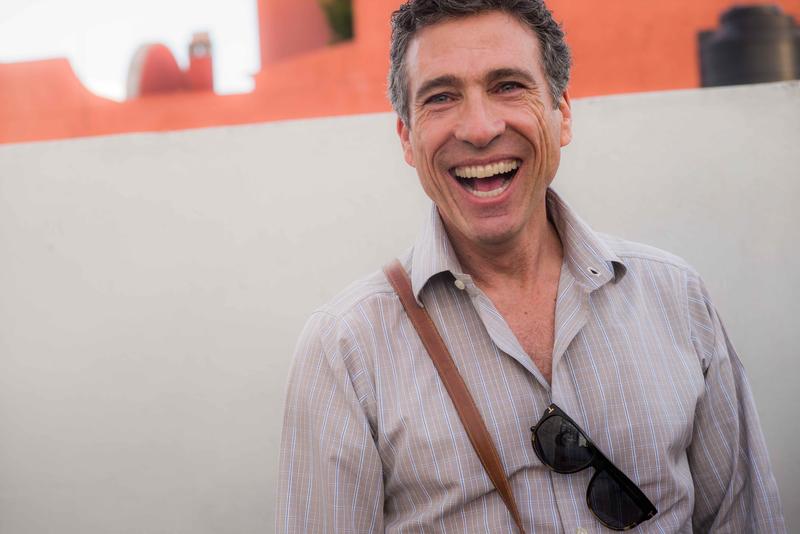 "Andrew Fisher and I merged forces and established Fisher Weisman, our design studio, in San Francisco in 2000," says Weisman. "It wasn't until a few years after buying our first property in San Miguel in 2011 that we began producing our furniture and lighting collection. We began selling the furnishings at Sollano 16, a terribly chic boutique, in San Miguel in 2013." They brought the line to exclusive showrooms throughout the U.S. in 2016.
What are some of the trials and tribulations of working internationally? "Like any business, the biggest challenge of working simultaneously in two countries is having the right team in place on both ends so that we can deliver what we promise. For us, that includes our staff, our workrooms, the craftspeople, and the people who pack and ship our designs around the world. We've been extremely fortunate to find and extraordinary team that continues to exceed our expectations," says Weisman.
Money—specifically managing taxes and banking internationally—is another complex issue. "We must be extra meticulous in tracking what is sold where (as the U.S. and Mexico tax transactions differently) and from which accounts bills are paid, especially as sales and the number of vendors and clients grow," he explains. "I scratch my head every single week at how dysfunctional the system for international wire transfers is. Our bankers at First Republic Bank, which we love working with in every regard, do their best to help, but it makes no sense that wires are so hard to track, and that we must forward digital confirmations for every transfer so that payees can track down each deposit. Add to that the upswing in wire fraud and the attendant need to double-check every single request and you have a frustrating mess."
However, for Weisman, the advantages of his bilateral business outweigh the difficulties—particularly when it comes to developing product. "The greatest benefit of working internationally is access to craftsmen who can produce extraordinary things we never would have found in San Francisco, and the inspiration of living in San Miguel de Allende, a 16th-century Spanish colonial city, and Mexico City."