Wayfair makes headlines. Whether it's experimenting with physical stores, riding the home boom to stratospheric stock market highs or crashing back down to earth as it fades, the e-commerce giant captures attention. By comparison, its upscale sister site Perigold often flies under the radar.
That's understandable, but it's an oversight nonetheless, as Perigold has quietly been making waves of its own. Founded in 2017 as an entrepreneurial unit within Wayfair, the site was originally intended to serve as a walled-off marketplace for high-end design brands to dip their toes into e-commerce. Five years later, the concept hasn't changed, but the scale has: Perigold now employs around 150 people and features almost 1,000 brands. (Wayfair doesn't break out Perigold's earnings separately, and the company's leadership declined to provide revenue numbers.)
Amid the growth, Perigold has occasionally symbolized the perils of a changing industry for interior designers. As more and more formerly trade-only brands experiment with selling their goods direct to consumers online, Perigold has often been a place for them to do it—more than one designer has lamented to Business of Home that clients now have access to their once-secret sources on the platform. Still, that hasn't stopped Perigold from attracting a trade clientele. General manager Rebecca Ginns says that trade accounts make up between 10 and 30 percent of the site's user base.
Earlier this year, Perigold announced two significant hires: publishing veteran Nancy Soriano as head of editorial and longtime Flos executive Amelia White as head of modern. In a conversation that has been edited and condensed for clarity, Ginns, White and Soriano discussed Perigold's mission, how COVID-19 has pushed more luxury brands into e-comm, and why, even today, selling high-end design online remains a challenge.
Big picture, what's the mission at Perigold right now?
Rebecca Ginns: To help consumers discover the best design brands. If you ask an average luxury consumer on the street, "What are the best design brands?" they wouldn't know many of the ones that we carry. … We want to make it easier for them.
Has that changed since you launched in 2017?
Ginns: The mission hasn't changed. We've gotten slightly better at explaining it. And we are trying to get better at executing it. It's a fairly ambitious undertaking, to do that for all styles, in all categories.
Amelia, you're joining from Flos—a company that has been selling on Perigold from the start. What does the platform look like from the brand perspective? Were you hesitant to go on it? I know a lot of brands are concerned about channel confusion.
Amelia White: You do always have to be sensitive to your channels, both brick-and-mortar and online, but we recognized that our consumer wanted several touch points. And what Perigold did was introduce Flos to a larger audience, and a different audience.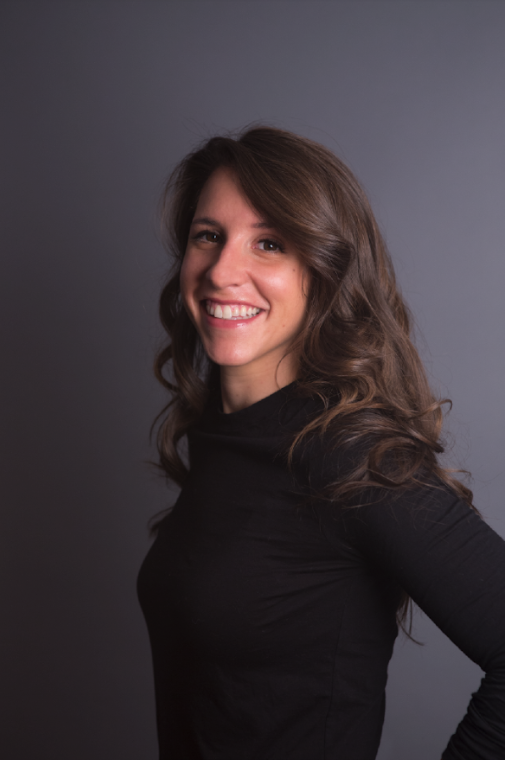 One of the big challenges of the industry today is that designers don't love their clients having access to the same stuff they do, and brands have to navigate that delicately. In your experience, how do manufacturers strike that balance—wanting to give some kind of exclusivity to their trade customers, but also wanting to explore the opportunities that e-commerce provides?
White: From my experience at Flos, I can say that a lot of premium brands understand that we need to be channel agnostic. Our clients need to be able to interact with us however they prefer, and we can't dictate what that is. That looks different for different people, and particularly in different parts of the country. So, it's important to partner with people who can service all of your customers, not just specific ones.
The trade will want to interact with brands the same way as consumers. Some prefer going into showrooms. Some prefer converting online. And they choose how they want to have their relationships with their clients. So, you need to let them choose the best way for them to run their business.
Nancy, you've worked on both the editorial and brand side of publishing; what made you want to join up with Perigold?
Nancy Soriano: The first thing that got me really excited was working with premium brands. I was impressed by the platform Perigold has built and the direction they want to take it.
I'm also really excited about telling a lot of great stories, working with brands, working with designers and connecting them to the consumer. There's a lot of opportunity to make those connections—from designers to consumers, from consumers to brands—to understand what makes a brand premium beyond just the name recognition, and to tell an authentic story that engages the customer in a way that makes them feel confident about their design choices. There's a lot of information and a lot of noise out there.
On a granular level, what kind of stories does Perigold need to be telling about the brands on the platform?
Soriano: A lot of our brands have generations of craftsmen making their product, and sometimes that information isn't always surfaced in a way that the customer can access.
Perigold has almost 1,000 brands. Are you looking to add more?
Ginns: Yes, there are still brands that we think are important in order to have a complete offering for the customer. Large appliances: That's a newer category for us where we would explore making additions. Modern design brands is another [category].
Are there still brands in the high-end space that simply refuse to be on e-comm because of the channel-conflict dilemma? When you're reaching out to brands, do any of them say, "No, sorry, we can't do this. We have to be trade-only"?
White: That would've been very true a few years ago. A lot of that has shifted, and I think particularly COVID has really catapulted that. A lot of brands are recognizing the importance of being online and allowing their customers to decide how they want to interact with them. Sometimes, it's more about figuring out how the supply chain will work to sell online less than it is about the channel conflict.
What roadblocks get in the way of bringing these brands online? Is it that they don't have photo assets or an inventory system?
White: It can be both of those things—especially some heritage brands that have been around for so long. They're fantastic at telling their story in person and having a retail distribution, but they haven't had to think about how to tell their story digitally yet, and how to be able to drop-ship. Drop-shipping a sofa is not necessarily an easy thing to do.
There are some learning curves. It depends on the supplier, but I'm dedicated to helping them navigate their pain points. We need to be nimble, to offer support, whether it's organizing digital assets, whether it's their supply chain, whether it's bandwidth to get the actual product content uploaded. Whatever it is, we need to support them so that we can get their wonderful designs in front of our consumer, who has an appetite for it.
"Subsidize" may be the wrong word, but to what degree do you help brands get on board with your own resources?
Ginns: They've historically had paper-based records that just aren't in a database the way we would need them. Over the years, we've added different supports to help suppliers gather that information and upload it onto our site. The other big place that we're heavily investing in now is essentially scraping their own sites to find any content that they want to associate with products.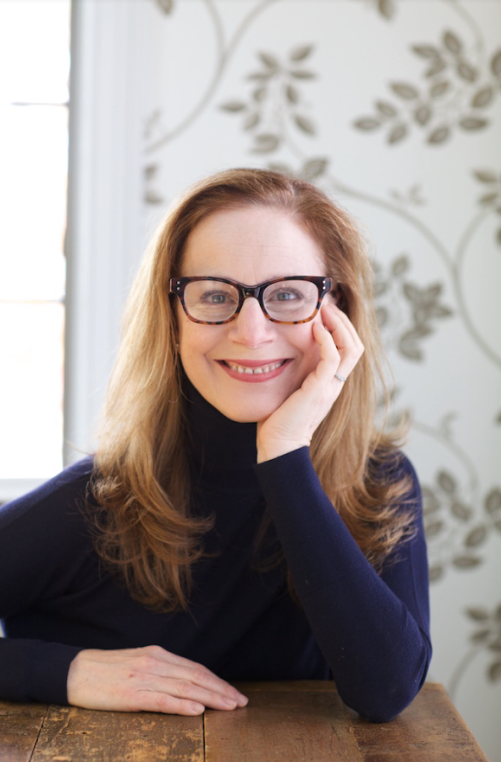 That's a tough one. It's hard to set up a digital inventory system that connects to Post-it notes on a board somewhere in the back of a workshop.
Ginns: Literally.
I'm curious how you feel about some of the buzzier technologies out there right now, whether it's AR/VR stuff or NFTs and Web3—does any of that stuff matter for Perigold?
Soriano: It's definitely sexy in a lot of ways, but I always think about: What is it doing for the consumer? And how is the customer really going to engage with it? How does it benefit them?

White: There's still so much we have to learn about, with NFTs and all these different technologies, how we're all going to interact with them, how the consumer ends up actually finding value. But I'm confident that Perigold will be more at the forefront of this than lagging behind.
I'm sure you all know that Wayfair stock had an amazing run over the past couple of years, but it's back down to pre-pandemic levels. Is the overall health of Wayfair, the parent company, part of the conversation?
Ginns: We've always, as a broader organization, Perigold included, had a longer-term view. From that respect, obviously, it's a very uncertain macro environment right now. We acknowledge that, but we're just continuing to focus on the mission, and it really hasn't altered our plans in the near term.
What are the big challenges ahead?
Ginns: One of the biggest from the outset, which we're still really focused on, is when you're selling online, you can put a $1,000 sofa, merchandised really well, next to a $10,000 sofa, merchandised really poorly. And it's really hard for the customer to discern why they should be spending $10,000. The three of us could name 20 reasons why, but our constant challenge is to help the consumer understand.
That's the whole challenge of selling luxury goods online.
Ginns: When we figure that out 100 percent, I'll let you know. I would also be remiss if we didn't acknowledge that a lot of our partners continue to face major challenges in their supply chains. So we've also been doing a lot to try to support them—we can help facilitate ocean transport, we can get visibility into what's being manufactured to help them plan. You almost forget, because it's just part of the everyday routine right now, but the supply chain has consumed a lot of our energy and will continue to be an issue over the next six months. It's just making sure product is available.
In the near term, what does success look like?
Soriano: First and foremost, really honing the content strategy. But the other thing is really reaching out and connecting with the design community. They've been great partners for Perigold. I'd like to expand that relationship and those opportunities, and I've started to move in that direction.

White: For me, success over the next six months would be being able to look at the modern portfolio and all these design brands, having grown their business and visibility not only on Perigold but in the U.S. market as a whole. As brands grow in visibility, it's mutually beneficial. The American consumer doesn't necessarily know about these design brands as much as they should. hey don't have this information at their fingertips. Perigold is trying to help people discover [that] world of luxury. If I can do exactly that for these design brands, that will be a win.
Homepage image: Courtesy of Perigold