When retailers start to reopen their stores, what should they expect?
The unexpected.
As the first signs emerge that business may soon resume, there is much debate—not to mention concern—about how retail will be conducted. There is no consensus on whether it will start with a bang—reflecting months of pent-up demand—or a whimper, as consumers tiptoe their way back into the marketplace.
Just as there is no modern precedent for the coronavirus pandemic and its impact on society, there are few guidelines or historical benchmarks retailers can use to start operations again. But there are a few global indicators that may provide some help for stores reopening their doors—whenever that happens.
First and foremost, U.S. stores should be closely watching conditions in China and across Asia, where businesses have begun to reopen post-pandemic. They should also keep an eye on the procedures and processes adopted by the U.S. retailers who have remained open during the crisis.
All signs are that it will be anything but business as usual.
A study by global technology and research company Morning Consult in early April found that 24 percent of consumers said they wouldn't feel comfortable shopping in a mall for more than six months. Another 16 percent said they would feel comfortable in the next three months, while only 4 percent said they would visit in the next month.
Willingness to spend may also depend on how consumers in various demographics recover financially, retail analyst Dana Telsey told Barron's in a recent interview. Other factors she outlined include their experience with the coronavirus, their risk tolerance for becoming ill, and how they feel about privacy as temperature checks and contact tracing potentially become more regular features of going out. "Every form of interaction may be viewed as a risk/reward scenario," she said.
One of the most important considerations when reopening stores will be addressing the need to adapt existing retail footprints to meet the social distancing guidelines that will no doubt be in place in the immediate future. These include making store aisles one-way only, with prominent signage to keep shoppers from intersecting with each other; creating distancing markers at checkout areas to keep customers separated; setting up disinfecting stations at store entrances and exits; having disinfectant procedures for cash register and checkout lanes; and even Plexiglas cages for cashiers where appropriate. Needless to say, face masks and other personal protection attire will be widespread among both employees and customers.
Many retailers, both overseas and in the U.S., are restricting the number of customers allowed into stores at one time, using a formula based on square footage and distancing requirements. In China, many retailers have also shortened their hours—some as much as 20 to 30 percent. Some operations are also taking the temperature of customers entering their stores, a procedure that might become less common as the pandemic abates.
And curbside pickup will no doubt continue to be a very popular option for shoppers. During the pandemic, retailers large and small have set up pickup stations—some with elaborate tents and drive-thru lanes in front of stores, others setting aside a table or counter. Whatever the layout, this will be a must-have feature for most retailers for the short-term … and maybe longer.
Once the physical requirements are set, retailers will need to understand how to merchandise for returning customers. It's not clear when shoppers will move from "need" to "want" in their purchasing patterns or what products they will gravitate toward. Some are suggesting that just as they've wanted comfort foods at the grocery store, they will want the equivalent in general merchandise, perhaps reflecting traditional designs and styles.
Some shoppers may also want to splurge, rewarding themselves or others for the hardships they have endured over the past few months. Women's Wear Daily reported that a Hermès flagship in Guangzhou, China, recorded $2.7 million in sales on the first Saturday it reopened earlier this month. Granted, most retailers don't have price tags that quite match those of Hermès, but the news indicates that a certain type of consumer will be eager to spend again. (A recent Business of Fashion story asked a similar question, positing that shoppers may engage in so-called "revenge buying" to make up for lost time.)
"Lost time" seems to be a common theme among forecasts for retailing and consumer purchasing patterns. A Deloitte survey of company CFOs from early April found that
nearly 60 percent thought their operations might return to "near-normal" by the end of the year. Only 12 percent were bullish enough to anticipate a recovery by the end of this quarter.
Another survey, from consulting company PricewaterhouseCoopers, saw 61 percent of respondents say a return to "business as usual" may be possible within three months, if COVID-19 were to end immediately—the one thing we can be sure will not happen. A Gallup poll from the same time found that only one in five of us would pick up right where we left off before the pandemic. More than 70 percent said they would wait to see what happens with the virus.
For retailers who are drafting reopening scenarios, the unknowns far outweigh the certainties. While there are physical aspects that can be planned ahead, how many shoppers will come in to experience them—and what, if anything, they will buy—remains an educated guess at best.
The research company Acupoll queried more than 3,000 consumers on how they would proceed once the crisis starts to subside. More than half of respondents said they wanted one thing: "a reset" to their lives. Only one thing can be certain now, and that's change.
____________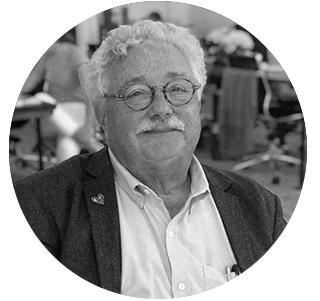 Warren Shoulberg is the former editor in chief for several leading B2B publications. He has been a guest lecturer at the Columbia University Graduate School of Business; received honors from the International Furnishings and Design Association and the Fashion Institute of Technology; and been cited by The Wall Street Journal, The New York Times, The Washington Post, CNN and other media as a leading industry expert. He was also a guest on the BOH podcast, and his Retail Watch columns offer deep industry insights on major markets and product categories.
Homepage photo: The Hermès flagship in Guangzhou, China's Taikoo Hui complex reportedly saw $2.7 million in sales in the first Saturday it was reopened.